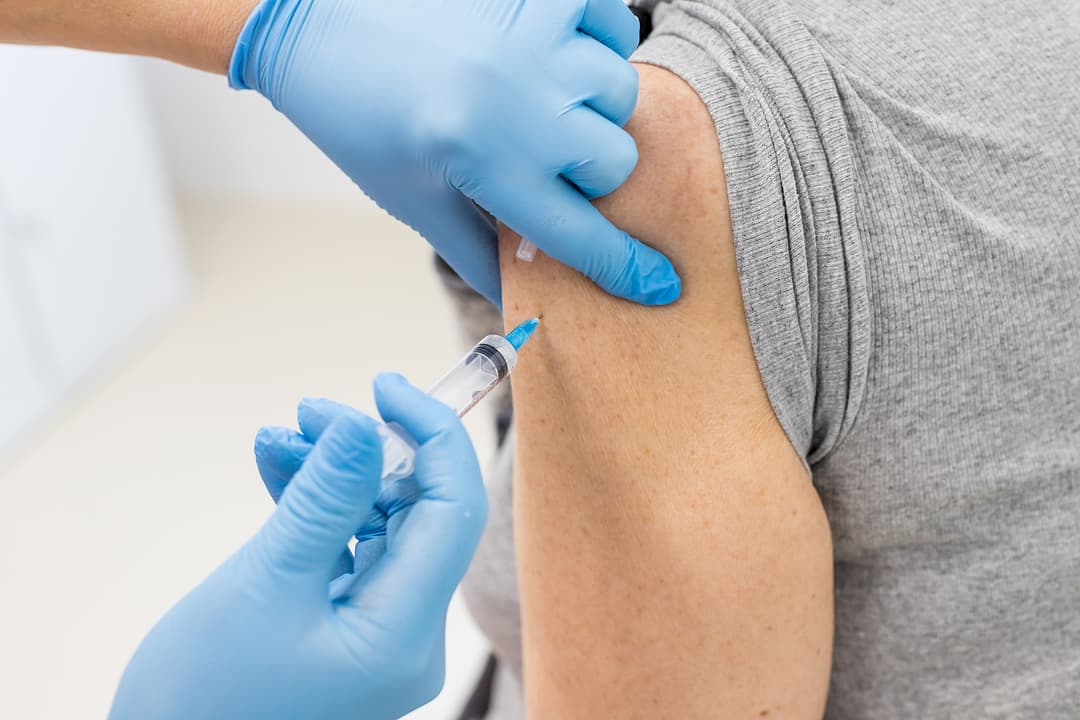 Every fall like clockwork we are told by the CDC that the flu is coming, THE FLU IS COMING! The message: Get vaccinated. Get vaccinated now! It will likely be bad. That was certainly the message during the fall of 2021. We were warned that between COVID and influenza we would likely be hit with a double whammy! It turned into another influenza fizzle. That's good news, but I wish the CDC would be more cautious in its pronouncements.
Be Careful How Often You Cry Wolf:
Remember the story of the boy who cried wolf? Of course you do! The shepherd boy falsely tricks the villagers into coming to his rescue to save his sheep from the big bad wolf.
Except it was a false alarm. He does this again and once more the villagers come running to his aid. Another false alarm. When the wolf finally does come and the boy cries for help, no one believes him, and no one comes to his aid.
The moral of this tale is that the CDC should be careful not to cry wolf. Do it too often and people will stop getting flu shots. When the big one comes, it may be too hard to get people vaccinated.
The 2020-2021 Flu Season: A Giant Influenza Fizzle!
I know it's hard to remember what happened a year ago given the COVID roller-coaster ride of the last year. Let me refresh your memory.
Australia is usually an excellent predictor of what will happen in North America. That's because the winter down under is 6 months ahead of us.
In August, 2019 at the end of winter in OZ, there were more than 60,000 verified cases of influenza. That was about five months before COVID started showing up.
A year later, in August 2020, there were about 100 cases of verified flu. In other words, 2020 was a fantastic influenza fizzle. Thank goodness! We suspect that masking and avoiding public gatherings per COVID protocols contributed to the low rate of influenza last year in Australia.
The same thing happened in another southern hemisphere country. South Africa would normally report at least 1000 lab-confirmed flu cases. Last winter they had 1. Keep in mind that laboratory confirmation represents only a portion of the actual flu cases. But it is a quantitative sample that provides comparative data.
What Happened in the US in the winter of 2020-2021?
Despite CDC early warnings, last winter was great! It was the greatest influenza fizzle of all time in the US.
"Flu activity was unusually low throughout the 2020-2021 flu season both in the United States and globally, despite high levels of testing…The low level of flu activity during this past season contributed to dramatically fewer flu illnesses, hospitalizations, and deaths compared with previous flu seasons. For comparison, during the last three seasons before the pandemic, the proportion of respiratory specimens testing positive for influenza peaked between 26.2% and 30.3%."
Guess what the positivity rate for flu was last year: 0.2%. In other words, there was virtually no influenza last winter!
Why Was There an Influenza Fizzle in 2020-2021?
The CDC offers these explanations:
"COVID-19 mitigation measures such as wearing face masks, staying home, hand washing, school closures, reduced travel, increased ventilation of indoor spaces, and physical distancing, likely contributed to the decline in 2020-2021 flu incidence, hospitalizations and deaths."
Of course, the CDC couldn't help suggest that vaccinations might have played a role. Maybe. The CDC encouraged a lot of people to get vaccinated against last-winter's influenza (194 million doses were distributed). We suspect that other factors were far more responsible for last year's influenza fizzle.
What About the 2021-2022 Flu Season?
Once again the CDC warned us that this year's flu season was likely to be bad. The explanation struck us as ingenuous. Australia had another influenza fizzle. Based on that data we predicted that this would be another low-risk flu year. The CDC disagreed.
Because there were so few influenza infections during the 2020-2021 winter, public health authorities suggested that people would have little natural antibody protection against influenza this year.
We were told in the fall that influenza H3N2 was loose on college campuses and would likely be coming to a neighborhood near us very soon. The message: Get vaccinated pronto! It could be bad. It could be very bad. Many people followed the CDC's advice.
Influenza Fizzle in Australia 2021:
What happened in Australis during the 2021 winter flu season?
"Influenza-like-illness (ILI) activity in the community remains at historically low levels in 2021."
The US 2021-2022:
So, what happened here in the US?
"The percentage of outpatient visits due to respiratory illness remained stable nationally compared to last week and is below baseline.

"The cumulative hospitalization rate in the FluSurv-NET system is higher than the rate for the entire 2020-2021 season, but lower than the rate seen at this time during the four seasons preceding the COVID-19 pandemic.
Of the long-term care facilities testing for influenza only 0.4% reported one or more positive influenza tests. There were 3,185 deaths linked to pneumonia, influenza and/or COVID for the week ending on Feb. 19, 2022. Of that total, 2,587 were attributed to COVID. Pneumonia was listed for 586 deaths. 12 deaths were linked to influenza.
The bottom line seems to be that this winter's flu season was not quite an influenza fizzle, but it was not the big disaster that was predicted last fall.
A Reader Wants to Know:
Q. I opted not to get a flu shot this year because I have been staying away from people and wearing a mask when I go shopping. I figured that if I caught influenza, I could ask my doctor for one of the flu pills. Unfortunately, I cannot remember the names. What is the rate of infection like this year?
A. According to the CDC, flu activity this year is below "baseline." Last year, there was almost no influenza. That was probably a result of the measures people took to avoid COVID.
The two oral antiviral drugs against influenza are oseltamivir (Tamiflu) and baloxavir (Xofluza). The CDC reports that both are effective against this year's influenza strains. Taken soon after symptoms start, each can shorten the duration of flu by about a day or two.
The Long History of CDC's Wolf Message:
Here is an article we wrote in March, 2010:
This fall the media cried flu. People freaked out about the possibility of the H1N1 influenza pandemic killing millions around the world.
It's hardly any wonder. Some experts compared swine flu to the Spanish flu of 1918 and 1919. During that pandemic, 50 to 100 million people died, more than were killed during World War I.
The media stoked fears with graphic images of young people dying. The vaccine was slow to arrive and people lined up for hours to get immunized. Churches canceled communion and some people started wearing face masks to work.
Was all this fuss an overreaction? By this time of year, flu is usually at its peak. In a normal season, schools are reporting widespread absences and hospitals are swamped with sick people in February and March.
Another Influenza Fizzle:
This year, though, the pandemic petered out. It peaked in October and now doctor visits for flu are way below normal. Unless there is a sudden resurgence, this is likely to go down in health history as the flu that fizzled.
Seasonal flu (non H1N1) has been surprisingly scarce this winter. Although the weather was awful and people were cooped up inside more than usual, there was an amazing lack of ordinary influenza circulating.
Public health authorities advised people on how to avoid spreading the flu: wash your hands, cover your mouth when you cough and get a flu shot. Although there were 155 million doses of swine flu vaccine available, fewer than 90 million people were vaccinated. We still don't know how effective the vaccine will prove to be.
Even in a normal year, however, serious questions have been raised about the effectiveness of flu shots. This is especially true for the elderly, who are presumably the most vulnerable.
A recent analysis concluded that:
"the 'effectiveness' of the vaccine is in great part due to the selection of healthier individuals for vaccination, rather than due to true effectiveness of the vaccine" (Journal of Infectious Diseases, Jan. 15, 2010).
Even healthy younger people don't have fewer sick days, shorter hospital stays or fewer deaths from influenza if they get vaccinated (British Medical Journal, Oct. 28, 2006).
Questions also persist about the benefits of flu shots for babies and toddlers under two. Although they are more vulnerable to influenza complications, the data suggest that most flu vaccines are not terribly effective for these young ones (Cochrane Database Systematic Reviews, April 16, 2008).
Being Honest!
Public health officials are faced with a difficult task. They need to warn people when there is a true threat so they can take action. But they also need to be careful not to cry wolf.
If the public becomes too accustomed to scary stories about flu pandemics that don't pan out, it might let down its guard. Were a truly dangerous flu virus to emerge, people might not follow the precautions needed to protect themselves.
To see how effective the influenza vaccine actually is each year, check out this link.