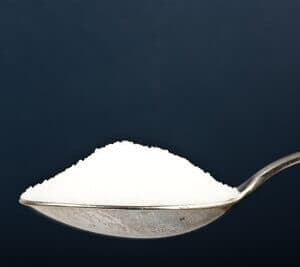 We first learned about orthopedic surgeon Richard Knutson in 1985. He had published a report about using sugar and povidone-iodine to "enhance wound healing" (Southern Medical Journal, Nov. 1981).
Dr. Knutson had learned about this approach from a nurse in 1976. She suggested he try it for patients with hard-to-treat wounds. Dr. Knutson was skeptical at first, but discovered that this approach was surprisingly effective. He discovered that the Egyptians had written about using honey and grease to treat battlefield wounds in 1700 BC.
We recently had an opportunity to talk with Dr. Knutson about his ongoing research. Since those early days he has treated more than 7,000 patients. Not only has he used sugar for skin ulcers, lacerations, amputations and gun shot wounds, he has also treated more than 1,000 people with bad burns. None developed infections and healing was facilitated.
These days, Dr. Knutson uses a mixture of confectionary sugar and cooking oil in a ratio of 3 or 4 to one to form a heavy paste. He applies roughly one-quarter inch of this sugar dressing only if the wound is not bleeding. The wound is retreated every day with a new dressing.
Many people are skeptical of this approach, but we have heard from some who have tried it: "I am a retired nurse who has used sugar dressings on wounds in the hospital where I worked. Our pharmacy mixed the sugar with a white salve-like compound and it was the best healer of pressure sores.
"The wound needs to heal from the inside out and I believe the sugar draws moisture from the inside and stimulates circulation to the wound. It helps to keeps the wound clean so it can heal. It is important to keep everything free of contamination."
Another reader had a more exotic patient population:
"As a veterinarian (now retired) caring for monkeys and apes living in social groups, not always peaceably, I treated hundreds of contaminated wounds with a thick slurry of table sugar dissolved in sterile saline or freshly-drawn tap water.

"I began using it after reading an article in The Lancet (July, 1985) reporting the successful treatment of a case series of patients with non-healing deep cavity wounds following chest surgery. The sugar kills bacteria through osmotic action and attracts the body's 'cleanup crew' of macrophages and other infection-fighting elements to the wound site. This promotes rapid healing.

"The sugar slurry application is painless, and seems efficacious even when animals lick it off relatively quickly. It may be applied once or twice daily, with or without a wound dressing. I would irrigate the wound cavity with saline to remove debris before re-applying the sugar slurry. The only cautions I've seen in the literature are that application to fresh wounds may increase bleeding."
Another reader turned to honey rather than sugar:
"While treating my husband for a third-degree burn, the Northwest Wound Center used Medi-Honey, which helped speed up the healing process. One night while cooking dinner, I burned myself and instantly put regular table honey on it! The pain stopped and I had no red mark or blister. Truly amazing!"
Obviously, any serious burn or wound requires prompt medical attention. But doctors may now be taking a cue from the ancient Egyptians.