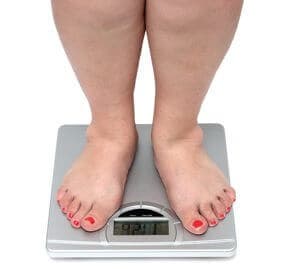 Treating serious mental disorders such as schizophrenia is difficult, so psychiatrists are often willing to accept the side effects and drawbacks of drugs such as aripiprazole (Abilify) or olanzapine (Zyprexa). After all, these medicines can help reduce hallucinations and delusions that can be crippling. There are some significant adverse reactions, though. What's more, not everyone who takes such a medication needs to stay on it forever. One reader wondered about stopping Zyprexa safely.
Zyprexa and Weight Gain:
Q. I have been taking Zyprexa for several years now and have accumulated about 60 pounds in excess weight. I am on a very low dose. Is it safe to stop this medication so I can get back to a healthy weight?
A. Zyprexa and other antipsychotic drugs have been linked to metabolic changes. These include reduced insulin sensitivity, higher blood sugar levels, increases in LDL cholesterol and triglycerides. Weight gain is also a serious complication for such medicines (Fang et al, Expert Review of Neurotherapeutics, April, 2017).
Stopping Zyprexa Safely:
Do NOT stop Zyprexa suddenly or without medical supervision. Discontinuation may lead to sweating, nausea and vomiting. If you were switching to a different antipsychotic medication, your psychiatrist might advise you to stop suddenly so you could start taking the other drug without mixing the two (Takeuchi et al, Schizophrenia Bulletin, online Jan. 1, 2017).
But for completely stopping Zyprexa safely, you should discuss your plans thoroughly with your doctor. You might have to gradually reduce the dose over a period of weeks or months. Your physician should help you coordinate your dose reduction and help you with any side effects you experience during the process. In addition, the doctor can help you monitor yourself for signs that you might still need some type of treatment.