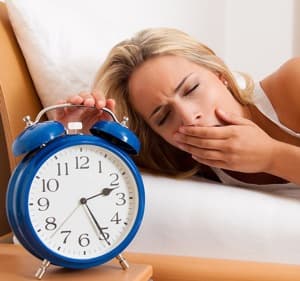 Tens of millions of Americans have a hard time getting a good night's sleep. They are caught in a terrible double bind. On one hand, they know that their health may suffer if they don't get enough sleep. On the other hand, they hear that drugs to ease insomnia pose problems. Based on comments we have read on this website, we would have to say that a lot of people rely on zolpidem to ease insomnia. If they try to sleep without it, they may find that their insomnia returns with a vengeance. Stopping zolpidem (Ambien) may be challenging.
Drugs Prescribed Off-Label for Insomnia:
Doctors have used a wide variety of medications to help their patients get to sleep. Gabapentin (Neurontin) is a drug that was originally developed for epilepsy. Now, it is frequently prescribed to ease pain. It is also prescribed off-label for insomnia.
Trazadone (Desyrel) and amitriptyline (Elavil) are sedating antidepressants. The FDA hasn't approved them for treating insomnia but many doctors prescribe these drugs off-label for patients who have a hard time falling asleep.
Alprazolam (Xanax) and clonazepam (Klonopin) are both benzodiazepines. That means they are like diazepam (Valium). Such sedatives are frequently prescribed for insomnia even though they are not approved for such a use.
Clonidine (Catapres) is approved for treating high blood pressure. An extended release formula is also FDA-approved for treating ADHD. The FDA has not given it a green light for insomnia, though it is prescribed for this purpose. When doctors prescribe it, they should explain that stopping suddenly can raise blood pressure dangerously. People who want to stop clonidine must taper it slowly.
Let me repeat myself, please. None of the above drugs has FDA approval for insomnia, even though they are frequently prescribed for this "indication."
Starting and Stopping Zolpidem for Insomnia:
The FDA has approved zolpidem (Ambien) for insomnia! According to our calculations, physicians prescribe zolpidem more often than other sleeping pills on the market.
The official prescribing information for Ambien states:
"AMBIEN (zolpidem tartrate) is indicated for the short-term treatment of insomnia characterized by difficulties with sleep initiation. AMBIEN has been shown to decrease sleep latency for up to 35 days in controlled clinical studies.

"The clinical trials performed in support of efficacy were 4–5 weeks in duration with the final formal assessments of sleep latency performed at the end of treatment."
There is a black box warning:
"Complex sleep behaviors including sleep-walking, sleep-driving, and engaging in other activities while not fully awake may occur following use of AMBIEN. Some of these events may result in serious injuries, including death. Discontinue AMBIEN immediately if a patient experiences a complex sleep behavior."
Under WARNINGS AND PRECAUTIONS:
"Withdrawal Effects: Symptoms may occur with rapid dose reduction or discontinuation."

"There have been reports of withdrawal signs and symptoms following the rapid dose decrease or abrupt discontinuation of zolpidem. Monitor patients for tolerance, abuse, and dependence."
A Reader Asks About Stopping Zolpidem:
Q. I have been taking zolpidem for at least ten years. Luckily, I have not noticed any side effects. Although I tried getting off, I just cannot. However, I would like to know if there are any long-term consequences, like cancer, I should be aware of.

I'm slowly trying to cut back by using GABA and melatonin. Do you have any other recommendations?
A. Doctors are still debating whether long-term zolpidem (Ambien) use might increase the risk for cognitive difficulties (Experimental Gerontology, July 15, 2020). Falls and fractures might be more of a hazard over the years.
Please note that the FDA is quite clear in the official prescribing information that:
"AMBIEN (zolpidem tartrate) is indicated for the short-term treatment of insomnia characterized by difficulties with sleep initiation."
I hate to be obvious-man, but "ten years" exceeds the FDA's recommendation of "short-term treatment."
GABA:
Our brains produce both GABA (gamma-aminobutyric acid) and melatonin. Unfortunately, drugs that work through GABA don't appear very helpful for insomnia (BMJ, Nov. 18, 2022).
The authors conclude:
"Eight studies looked at the effect of gabapentin on sleep outcomes such as sleep time and quality; only one study looked at pregabalin. The results were mixed, but generally suggested that gabapentinoids were not helpful for alcohol related insomnia or for general sleep problems."
Melatonin:
A recent systematic review and meta-analysis of melatonin found that it may be helpful for children and adolescents with chronic insomnia (Sleep Medicine Reviews, Dec. 2022).  For adults, however, this dietary supplement was not very effective.
You can learn about herbal remedies for insomnia in our eGuide to Getting a Good Night's Sleep. This online resource may be found under the Health eGuides tab.
Another Reader Wants to Know About Stopping Zolpidem:
Q. My doctor wants me to stop taking zolpidem after years on the drug. Without it, I cannot sleep. I am at my wits' end. What else can I do?
A. The official prescribing information for zolpidem (Ambien) states that this sleeping pill is for "short-term treatment of insomnia." Stopping zolpidem suddenly after years on the drug could lead to rebound sleeping difficulties. Your physician should help you by prescribing a very gradual decrease in dose.
Not Everyone Experiences Withdrawal:
Fran reports that she had relatively little trouble, but it's early days for her:
"I have taken 5 mg of zolpidem (generic Ambien) for about 15 years. It has worked beautifully, and I sleep quite well with it.

"I recently ran out before I could get to my doctor for a new prescription. Deciding this was the time to stop, I cut my remaining 4 pills so that they were roughly 2.5 mg and took those. I was able to get a good night's sleep on half my usual dose.

"Last night I didn't take any pills. While I didn't sleep well or long, I did not wake up with the tired feeling experienced with the medication. My energy today was good, though there were times I wanted to take a nap.

"At this point, I am off zolpidem and plan to stay off. Other than difficulty sleeping, I haven't had any discernible withdrawal symptoms."
Montanna has a different story:
"I have been taking zolpidem for four years. My doctor prescribed the 10 mg dose. I would stretch out the 30-count dosage to four months by breaking the pill in half. That meant I would only use about five 10 mg pills a month.

"There were times when I would force myself to stop taking zolpidem for up to two weeks. I thought this would protect me from getting addicted.

"After two years I started getting side effects. At first I didn't connect the brain fog, belching and fatigue to zolpidem. I continued using the drug, but in 2016 I got serious abdominal pain along with diarrhea.

"The pains have come and gone throughout the past years but now it is continuous. I have been into fitness all my life and am a self-motivated body builder. Professionally, I have managed health clubs and nutrition stores. Taking good care of my body has always been a priority. My doctors don't seem interested in helping me with the damn zolpidem.

"After visiting this website, I knew I had found the culprit! I stopped taking the drug that night! For the next eight days I experienced withdrawal symptoms. The fifth day was the worst! I made it through and do believe the drug is out of my system. It has been ten days since I stopped taking Zolpidem. I still have abdominal pain, gas, low energy, low appetite, light fevers, and chills."
Stopping Zolpidem:
No one should ever stop taking zolpidem suddenly. And no one should ever discontinue any drug without medical supervision. Sadly, neither the drug company nor the FDA provide meaningful guidelines about how to accomplish this challenging task.
Readers have pointed to a British website with detailed instructions about getting off benzodiazepines. There is even some information about zolpidem.
You can learn more about this website and the Ashton Manual in our article about clonazepam withdrawal. Again, this must be a doctor-supervised process.
Other Ways to Deal with Insomnia:
There are many other ways to deal with insomnia, including targeted cognitive behavioral therapy, herbal remedies such as ashwagandha, chamomile, valerian or passionflower, and supplements such as 5-HTP, tryptophan or melatonin. To learn more about these and other nondrug approaches, you may want to read our online resource, Getting a Good Night's Sleep. You can find it in our Health eGuide section.
Share your own experience with zolpidem in the comment section below.