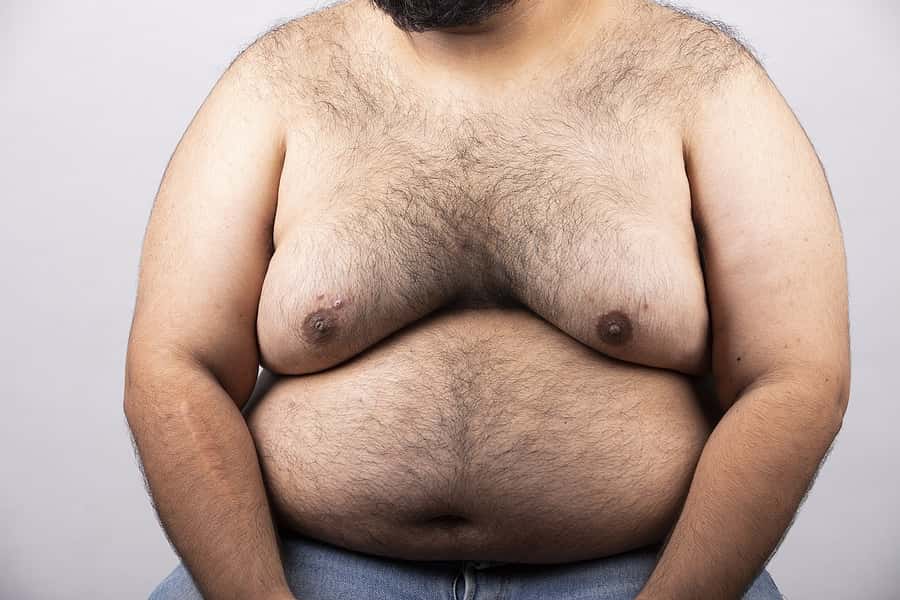 The Lowdown on New Medicines for Treating Obesity
This week's radio show is the first of a two-part series on new medicines for treating obesity. This episode features obesity expert Dr. Jamy Ard. He'll describe how he uses drugs such as semaglutide (Wegovy, Ozempic) and tirzepatide (Mounjaro). What are the pros and cons of these medications, and what other approaches are available? You may want to listen to it through your local public radio station or get the live stream at 7 am EDT on your computer or smart phone (wunc.org). Here is a link so you can find which stations carry our broadcast.
These new medicines for treating obesity are so popular that they are lifting the Danish economy almost single-handedly. (Novo Nordisk, the maker of semaglutide, is a Danish company.) If you can't listen to the broadcast, you may wish to hear the podcast later. You can subscribe through your favorite podcast provider, download the mp3 using the link at the bottom of the page, or listen to the stream on this post starting on October 30, 2023.
New Medicines for Treating Obesity:
If you have been watching your weight, you are not alone. That's especially true if you've been watching it climb no matter what you do. Over the last several decades, rates of obesity have been rising dramatically. Now, more than 40 percent of American adults are obese. Diets often have a temporary impact. Will the new drugs help people lose weight and keep it off?
Not only are medicines like Wegovy and Mounjaro successful, they are also highly controversial. These drugs were initially developed to treat type 2 diabetes. Many of the people who suffer with this condition also struggle with excess weight, and they found that when they took these glucagon-like peptide-1 (GLP-1) agonists, they had far less trouble controlling their appetite as well as their blood sugar. However, some also reported side effects that they couldn't tolerate.
GLP-1 Agonists Affect Satiety:
Many people have found that they can lose weight with diet and exercise, but it requires maximum effort. Keeping that up month after month and year after year is exhausting. An interruption in their routine can throw everything out of balance. With the GLP-1 medicines for treating obesity, they feel full much sooner and it takes far longer before they feel hungry again. Best of all, they find they are not constantly thinking about food.
Stopping Wegovy, Ozempic or Mounjaro:
These drugs are not a magic wand by themselves. People taking them still have to pay attention to diet, exercise, sleep and stress management. Sometimes people object that these chemicals are an illusion or a crutch, because people gain the weight back once they stop taking them. Physicians prescribing them point out that obesity is a chronic disease like high blood pressure or heart disease. You don't take blood pressure pills once and assume your blood pressure will stay low. Nor do you depend on short-term treatment to "fix" your high cholesterol levels forever.
Is There a Set Point for Weight?
Late in the 20th century, some researchers proposed the set point theory. This is the idea that our bodies have a particular weight that they want to be at. If we lose weight, we regain it quickly to the set point. Likewise, if we gain it, we will eventually return to the original weight.
Dr. Ard is skeptical that this theory has adequate evidence to support it. He has seen too many patients who don't seem to return to their original weight after gaining considerable pounds. That's why medicines for treating obesity that can help people shed 10 percent or even more of their original weight and keep it off are so appealing.
Gastrointestinal Effects of Medicines for Treating Obesity:
Not everyone can tolerate the GLP-1 agonists. They can be tough on the digestive tract. In addition to nausea, vomiting and either diarrhea or constipation, semaglutide can sometimes cause more serious complications. The stomach may slow its emptying drastically, a condition called gastroparesis or stomach paralysis. What's more, the lower part of the gut may also stop working. Doctors call this condition ileus. Both can be dangerous.
One other consideration is price. These medications are extremely expensive, and not all insurance companies cover them adequately. As a result, some people who need them cannot afford them.
Other Approaches to Managing Obesity:
Dr. Ard is enthusiastic about GLP-1 agonists, but they are not the only tools in the box. Older medicines for treating obesity can also be quite effective when used properly. For example, phentermine can be prescribed alone or as part of a combination product with topiramate. (The combination carries the brand name Qsymia.) In addition, a combination of bupropion and naltrexone known as Contrave also works for some individuals. As with any drugs, these have side effects that must be discussed with the prescriber.
This Week's Guest:
Dr. Jamy Ard is a professor of epidemiology and prevention at Wake Forest University School of Medicine. He is also a clinical researcher focused on studying strategies to treat obesity and Type 2 diabetes in adults. Dr. Ard also co-directs the Atrium Health Wake Forest Baptist Weight Management Center, where he oversees the medical weight management programs. He is the vice dean for Clinical Research at the Wake Forest School of Medicine. He is also the President-Elect of the Obesity Society and will be president in 2024.
A Different Perspective on Medicines for Treating Obesity:
Next week, you'll hear from Dr. Robert Lustig, Professor Emeritus of Pediatrics in the Division of Endocrinology at the University of California, San Francisco. His research and clinical practice has focused on childhood obesity and diabetes. Dr. Lustig is the author of several books, including his most recent, Metabolical: The Lure and the Lies of Processed Food, Nutrition, and Modern Medicine. Dr. Lustig has a somewhat different perspective that you won't want to miss.
Listen to the Podcast:
The podcast of this program will be available Monday, October 30, 2023, after broadcast on Oct. 28. You can stream the show from this site and download the podcast for free.