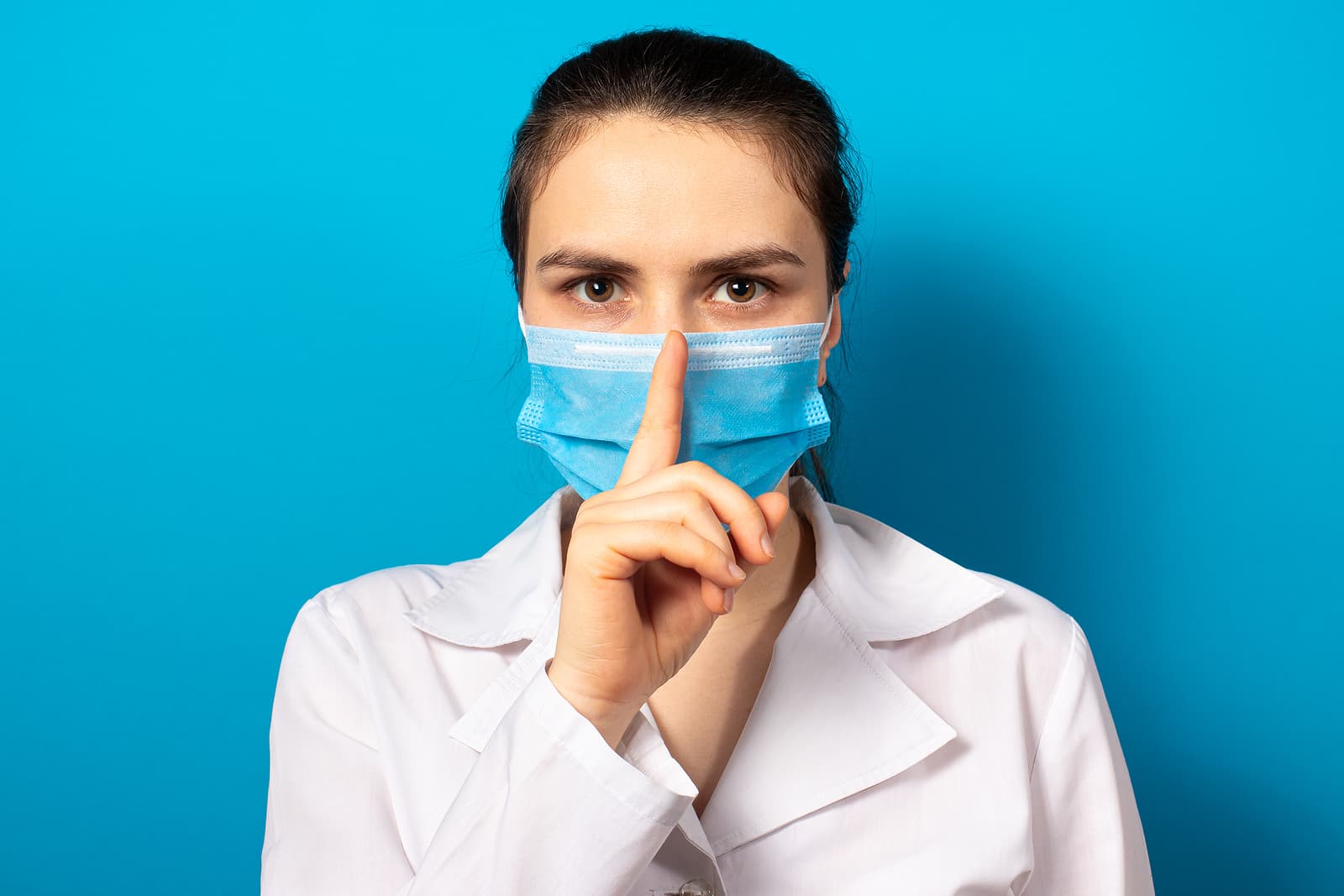 Modern medicine looks back on many old treatments with a great deal of disdain. A classic example is the lobotomy. In the mid-twentieth century, lobotomy was employed to treat serious mental illness. One of the earliest developers of this procedure, Dr. Egas Moniz, received the Nobel Prize in 1949 for this approach to treating depression, agitation and schizophrenia. Some psychiatrists used an ice pick-like device inserted through the orbit of the eye to sever connections in the prefrontal cortex of the brain. Today, psychiatrists remember that time with dismay and point to evidence-based medicine with pride.
There are lots of other old-fashioned treatments that have fallen into disrepute. They include tobacco smoke enemas. European physicians were literally blowing smoke up someone's bottom to treat headaches, colds, digestive distress and drowsiness. I am guessing that getting smoke blown up your butt might wake you up pretty fast. Other long-forgotten treatments included mercury, arsenic and strychnine–all poisons.
Evidence-Based Medicine Takes Center Stage:
The term "evidence-based medicine" was coined by the Canadian physician, Dr. Gordon Guyatt in 1990.
Not long after, Dr. David Sackett and colleagues defined evidence-based medicine (EBM) (BMJ, Jan 13, 1996) as:
"…the conscientious, explicit, and judicious use of current best evidence in making decisions about the care of individual patients. The practice of evidence based medicine means integrating individual clinical expertise with the best available external clinical evidence from systematic research."
Is Modern Medicine Based On Solid Evidence?
Most 21st century physicians believe they are practicing evidence-based medicine. Medical students have learned this mantra for decades: trust only evidence-based medicine. The goal is to use medical treatments that have been proven through solid research.
How well do drugs and procedures actually work? It will come as a great surprise to healthcare professionals to learn that:
"Most healthcare interventions tested in Cochrane Reviews are not effective according to high quality evidence."
That is the title of an article in the Journal of Clinical Epidemiology (April 18, 2022).
The authors analyzed more than 2,400 Cochrane Reviews published between 2008 and 2021. These are undertaken as unbiased, independent evaluations of medical treatments. Usually the highly qualified volunteers who conduct the reviews survey the medical literature and do a systematic review and/or meta-analysis of the data from randomized controlled trials.
According to the rules for Cochrane reviews, the evaluators must rate the quality of the studies objectively. This should yield the highest level of evidence to support or refute a medical therapy.
Is Evidence-Based Medicine a Misnomer?
This recent study drops a bombshell.
Of the 1,567 interventions studied:
"…only 5.6 percent were supported by high quality evidence."
Moreover, potential harms from various treatments "were measured more rarely than benefits."
The authors conclude that:
"More than 9 in 10 healthcare interventions studied within recent Cochrane Reviews are not supported by high-quality evidence, and harms are under-reported.

"The problem with unreliable, low-quality evidence is greater than was previously believed."
Why Should You Care About Evidence?
Why does this matter? If doctors and patients intend to make informed decisions about surgery or medications, they need trustworthy evidence about both benefits and harms. Before you take any medication you should know how well it works.
Specifically, what are your chances of getting benefit–1 out of 10, 1 out of 50 or 1 out of 100? Most people might think twice if they learned that their likelihood of having a positive outcome would only be 1% of the time.
The authors add that:
"…there is not good evidence regarding the benefits or harms of most currently used interventions…more than 9 in 10 healthcare interventions studied within Cochrane Reviews do not have high-quality evidence to support their effectiveness and safety."
Antibiotics Before Dental Work:
One example involves whether people should take antibiotics before "invasive dental procedures." Many dentists routinely prescribe such drugs hoping to prevent bacterial infections of the heart. That is an admirable goal. How well do the antibiotics work?
"It is unclear whether taking antibiotics as a preventive measure before undergoing invasive dental procedures is effective or ineffective against bacterial endocarditis in people at increased risk."
What's more, they couldn't tell whether the possible risks of taking antibiotics outweigh the benefits. Overall, they said, they had very little confidence in the evidence that they reviewed.
Antidepressants vs. Pain:
Another analysis asked whether SSRI-type antidepressants can ease the pain of fibromyalgia (Cochrane Database of Systematic Reviews, June 5, 2015). People with this condition suffer chronic pain, brain fog, fatigue and insomnia. Doctors prescribe drugs such as duloxetine (Cymbalta), fluoxetine (Prozac) and sertraline (Zoloft) in an attempt to ease the distress.
The authors conclude that:
"There is no unbiased evidence that SSRIs are superior to placebo in treating the key symptoms of fibromyalgia, namely pain, fatigue and sleep problems."
It is discouraging that the evidence to support an FDA-approved indication is flimsy. Even more disappointing is the discovery that so many other trusted treatments lack high-quality evidence of effectiveness.
Please Listen to a Thoughtful Podcast About Evidence-Based Medicine:
In our nationally syndicated public radio show, we consider the strengths and shortcomings of evidence-based medicine. Compared to the alternatives–basing medical care on opinion or tradition–evidence-based medicine sounds like a great idea. As currently practiced, however, it falls far short of its potential.
What Is Evidence-Based Medicine?
Philosopher and bioethicist Leemon McHenry describes the ideal of evidence-based medicine. Randomized controlled trials are the gold standard of evidence-based drug research. However, they don't always tell us what we want to know.
Sometimes that is because researchers design them specifically to help the drugs being tested show up at their best, downplaying side effects. Unfortunately, that benefits the drug company that pays for the trial, but it doesn't forward the cause of public health.
Where Is the FDA?
Many people assume that the FDA is busy testing medications to see whether they are safe and effective. In actuality, the FDA reviews data from the trial sponsor.
As a result, medication manufacturers exercise a great deal of control over what the FDA knows. Needless to say, that also has a major impact on the data available for doctors and patients as well.
What Is the Illusion?
When it comes to drugs, too often marketing masquerades as research. One example is a common practice in which a drug company employee prepares most of the report on a drug trial, and the academic who is its official author gives it a minor tweak or two.
Dr. McHenry describes the efforts that pharmaceutical manufacturers expended in disguising suicidal thoughts and behaviors associated with antidepressants by calling them "emotional lability." That sounds a lot less threatening, and it took the FDA quite a while to require black box warnings regarding suicide on SSRI and SNRI antidepressants.
Sue the Manufacturers?
Quite a bit of Dr. McHenry's information comes from his work with a law firm. In the course of a lawsuit, drug companies may have to reveal information that they would otherwise keep secret.
Why doesn't the threat of litigation discourage misleading behaviors? Essentially, says McHenry, the manufacturers calculate even the expense of a large lawsuit as part of the cost of doing business.
Can We Restore Evidence-Based Medicine?
Evidence-based medicine is a good idea. How can we restore the practices behind it so we can all trust the evidence it produces?
Dr. McHenry has a few suggestions.
Don't let the firms test their own drugs. Testing should be conducted by an independent, objective entity, separate from the manufacturer and from the FDA.
Cultivate independent funding for drug research. When pharmaceutical firms no longer sponsor the lion's share of investigations, the public will have much better access to the evidence.
Make unpublished and abandoned trials available for analysis. That reduces the "cherry-picking" effect.
When firms are found in violation of the law, currently they pay fines. Instead, or in addition, the executives responsible for the company during that violation should face imprisonment. Very few companies or boards of directors would consider that a simple cost of doing business.
The Guest:
Leemon McHenry, PhD, is a bioethicist and Emeritus Professor of Philosophy at California State University, Northridge. He is the author, with Dr. Jon Jureidini, of The Illusion of Evidence-Based Medicine: Exposing the crisis of credibility in clinical research.
Disclosure: Dr. McHenry is a research consultant for the Los Angeles law firm, Baum, Hedlund, Aristei & Goldman. It is through the law firm that he became aware of the problems with evidence-based medicine and worked with Dr. Jureidini.
Listen to the Podcast:
The podcast of this program became available Monday, May 2, 2022, after broadcast on April 30. You can stream the show from this site by clicking on the arrow inside the green circle under the photo of the shushing doctor at this link.
You can also download the podcast for free:
You may even want to share it with your friends and family. We suspect that many people do not appreciate how inadequate the evidence is for many of the medicines they are taking. You can send them a link to this article by scrolling to the top of the page and clicking on the icons for email, Facebook or Twitter. You may also want to encourage them to subscribe to our free newsletter by clicking on this link.
Thank you for supporting our work. Google continues to make it very hard for people to find our independent voices amidst all the Pharma advertising at the front of every drug search. Our articles about adverse drug reactions have disappeared almost without a trace.