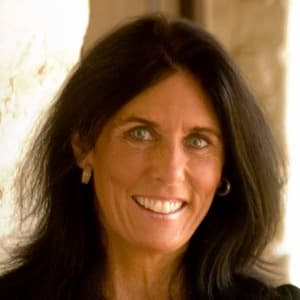 Tieraona Low Dog, MD, author of Fortify Your Life
The original air date for this radio show is November 5, 2016, at 0700 EDT.
In this season of colds, do you know how to improve your immune response and lower your susceptibility? Dr. Tieraona Low Dog discusses a wide range of natural approaches to improving your immunity to respiratory viruses.
You could start with simple steps like getting enough sleep and proceed to taking herbs like astragalus. It can easily be incorporated into soup, rice or other foods. This herb is part of the medical tradition of China. So are the immune-boosting mushrooms she mentioned, shitaki, maitaki and reishi. Dr. Low Dog cites research that ginseng (another Chinese herb) together with astragalus can boost the immune response to a flu shot.
Cooking with Herbs Every Day:
Many other herbs, such as ashwagandha, come from the Ayurvedic tradition of India. Listen to the interview to find out how ashwagandha can help people turn off the internal dialog at the end of the day and fall asleep.
We also discuss the role that other Ayurvedic herbs such as turmeric could play in reducing the chance of developing dementia. Indian herbs are not the only ones with the potential to improve our health. Dr. Low Dog believes that we could reap health rewards with our consistent use of culinary herbs typical of Mediterranean cuisine such as basil, thyme and rosemary. Those are not the only herbs and spices that could boost our cardiovascular and neurological health. Those common in other food traditions, from South Asia to South America, could also help improve our health. Daily consumption of such herbs might even help improve our immune response.
Health Care Controversies:
We invited Dr. Low Dog to share her perspective on some current controversies in medicine. In response, she offers her views on the use of statins, the diagnosis and treatment of thyroid disorders and the benefits of nutritional supplements.
This Week's Guest:
Tieraona Low Dog, MD, is Fellowship Director of the Interprofessional Fellowship in Integrative Health & Medicine with the Academy of Integrative Health & Medicine. She is an internationally recognized expert in the fields of integrative medicine, dietary supplements, herbal medicine and women's health.
Dr. Low Dog is a founding member of the American Board of Physician Specialties, American Board of Integrative Medicine and the Academy of Women's Health. She was elected Chair of the US Pharmacopeia Dietary Supplements/Botanicals Expert Committee and was appointed to the Scientific Advisory Council for the National Center for Complementary and Alternative Medicine.
Her books include: Women's Health in Complementary and Integrative Medicine; Life Is Your Best Medicine; and Healthy at Home. Her latest is Fortify Your Life: Your Guide to Vitamins, Minerals and More. For more information, see her website: drlowdog.com. We are also proud to offer a combination of her book with a CD of our previous interview regarding the importance of nutritional supplements. Here is a link to this "Listen and Read" offer.
For more information on culinary herbs and spices:
Learn how to follow Dr. Low Dog's advice to use herbs liberally every day. Our brand-new book on culinary spices and herbs is now available. You get research, recipes and remedies in Spice Up Your Health: How Everyday Kitchen Herbs & Spices Can Lengthen & Strengthen Your Life from People's Pharmacy Press. Designed specially for public radio listeners! If you love Dr. Low Dog we think you will find Spice Up Your Health right up your alley.
 Listen to the Podcast:
The podcast of this program will be available the Monday after the broadcast date, which is 11/5/16. The show can be streamed online from this site and podcasts can be downloaded for free for four weeks after the date of broadcast. After that time has passed, digital downloads are available for $2.99. CDs may be purchased at any time after broadcast for $9.99.