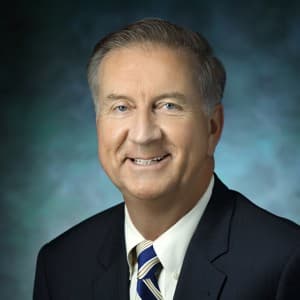 Being able to see is something most of us treasure, especially if we imagine being deprived of good vision. But do we know how to take care of our eyes to keep them healthy and working well?
Our guest, Dr. Peter McDonnell, is an ophthalmologist. He describes the most common problems that can rob us of our eyesight and what we can do to prevent them.
What You Should Know to Protect Your Vision:
Are there eye diseases that run in your family? Has a parent or a grandparent experienced glaucoma or macular degeneration? Learn how you could reduce your likelihood of developing these problems.
Is there anything to the idea of vitamins for the eyes? We also discuss diabetic retinopathy and cataracts. How do you make a decision on the proper timing for cataract surgery? You can listen to our bonus interview with Dr. McDonnell about how to relieve dry eyes.
This Week's Guest:
Peter J. McDonnell, MD, is the director of the Johns Hopkins Wilmer Eye Institute. He is professor of ophthalmology at Johns Hopkins School of Medicine.
Listen to the Podcast:
The podcast of this program will be available the Monday after the broadcast date. The show can be streamed online from this site and podcasts can be downloaded for free. CDs may be purchased at any time after broadcast for $9.99.