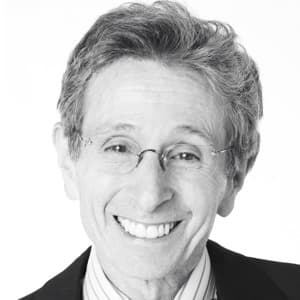 Do you think of yoga as exercise? Many people don't. Yoga doesn't seem like exercise that can combat osteoporosis. Yet physiatrist Loren Fishman, MD, has shown that certain yoga poses can improve bone mineral density and reduce fractures. People do need to practice these poses conscientiously. When they do, they experience virtually no side effects-except they stand up straighter and feel better.
Will Yoga Combat Osteoporosis?
Gentle stress on the bones stimulates osteocytes, which then build more bone and make them stronger. A ten-year study with more than 700 volunteers demonstrated the power of yoga to increase bone density.
Find out whether Dr. Fishman's yoga exercises could help strengthen your bones, counteract osteopenia or combat osteoporosis. His DVD demonstrating the poses is sold at his website, sciatica.org.
Dr. Fishman also describes how he treats scoliosis, sciatica and rotator cuff injuries with specific yoga poses.
This Week's Guest:
Loren Fishman, MD, is medical director of Manhattan Physical Medicine and Rehabilitation in New York City. He is the author of ten books, including Healing Yoga and Yoga for Osteoporosis. He is associate editor of Topics in Geriatric Rehabilitation and on staff at Columbia College of Physicians and Surgeons.  His website is sciatica.org. He published his report, "Twelve-Minute Daily Yoga Regimen Reverses Osteoporotic Bone Loss,"  in Topics in Geriatric Rehabilitation in April, 2016.
Listen to the Podcast:
The podcast of this program will be available the Monday after the broadcast date. The show can be streamed online from this site and podcasts can be downloaded for free for four weeks after the date of broadcast. After that time has passed, digital downloads are available for $2.99. CDs may be purchased at any time after broadcast for $9.99.