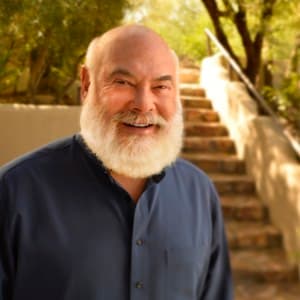 Dr. Andrew Weil on Good Food Fast (Archive)
Dr. Andrew Weil, the country's leading expert in integrative medicine, believes that good health begins in the kitchen. It's hardly revolutionary to propose that diet matters when it comes to our health, but so many people feel that eating delicious, healthy home-cooked meals isn't possible for them. They don't have time, they say, or they can't afford good food.
Quick Tasty Meals:
Dr. Weil shows us that tasty, healthful food can be prepared quickly and easily, and it isn't especially pricey. His new cookbook, Fast Food Good Food tells us all how we can enjoy good food fast.
What are his favorite recipes? (Hint: guacamole, roast salmon and dark chocolate date & nut truffles all count.) How does he stock his pantry? Get the inside secrets on healthy cooking made easy from Dr. Andrew Weil.
This Week's Guest:
Andrew Weil, MD, is the founder and director of the Arizona Center for Integrative Medicine and a cofounder of True Food Kitchen Restaurants. He has written or co-written many best-selling books, including Spontaneous Happiness, Eight Weeks to Optimum Health, Eating Well for Optimum Health, Healthy Aging and his most recent: Fast Food Good Food: More Than 150 Quick and Easy Ways to Put Healthy Delicious Food on the Table.  
His website is http://www.drweil.com/ and his Facebook page is https://www.facebook.com/DrWeil/ Reach him through Twitter: @DrWeil
Listen to the Podcast:
The podcast of this program will be available the Monday after the broadcast date. The show can be streamed online from this site and podcasts can be downloaded for free for four weeks after the date of broadcast. After that time has passed, digital downloads are available for $2.99. CDs may be purchased at any time after broadcast for $9.99.
Listen to the CD and use the cookbook in your kitchen with our Listen & Read Offer