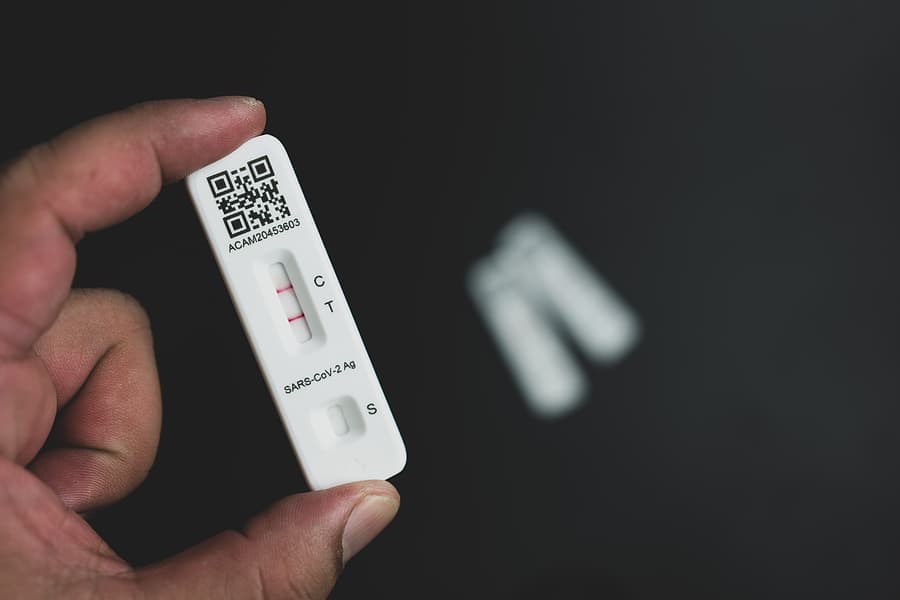 A new highly mutated variant of SARS-CoV-2 is circulating internationally. Its scientific name is BA.2.86, but most people are calling it Pirola. Scientists are still not sure if this latest COVID-19 variant is extra scary. They have noted, however, that COVID cases are rising.
Where Are COVID Cases Increasing?
COVID-19 has not gone away. Although rates are lower than they were at this time last year, cases are increasing in several parts of the country. Region six, which includes Arkansas, Texas, Louisiana, Oklahoma and New Mexico, is particularly hard hit. Region seven, with the midwestern states of Iowa, Kansas, Nebraska and Missouri, also has rising case rates. However, rates are down in the mid-Atlantic and New England.
We should note that COVID-19 hospitalizations are up slightly around the country. Americans will once again be able to order four free COVID tests per household to be delivered through the mail. To order online, go to covid.gov.  These tests have been shown to detect the latest COVID-19 variant as well as earlier versions of the infection.
What Do You Call the Latest COVID-19 Variant?
If you have lost count of variant names, it is hardly surprising. The challenges of following technical nomenclature has led researchers to develop creative names such as Centaurus, Kraken and Eris. Those are a bit more memorable than B.1.1.7 or XBB.1.5. But even those nicknames have proliferated so fast it has been hard to keep up.
Pirola, a name derived from the Greek letters Pi and Rho, has some scientists concerned because it has more than 30 mutations on its spike protein. Such a big change might make it more infectious or more difficult for our immune systems to detect.
Research Suggests We Can Handle the Latest Variant:
Fortunately, preliminary research suggests that people who are vaccinated or who had previous COVID-19 infections may be just as capable of responding to Pirola as to earlier variants. There isn't enough evidence yet to tell whether it may be more transmissible, but it doesn't appear to be causing more serious illness.
However, public health experts are urging everyone to maintain their usual precautions against COVID-19.
Stay home if you are sick;
wear an effective mask if you are inside with other people;
improve ventilation as much as possible;
take advantage of vaccination and
wash your hands.