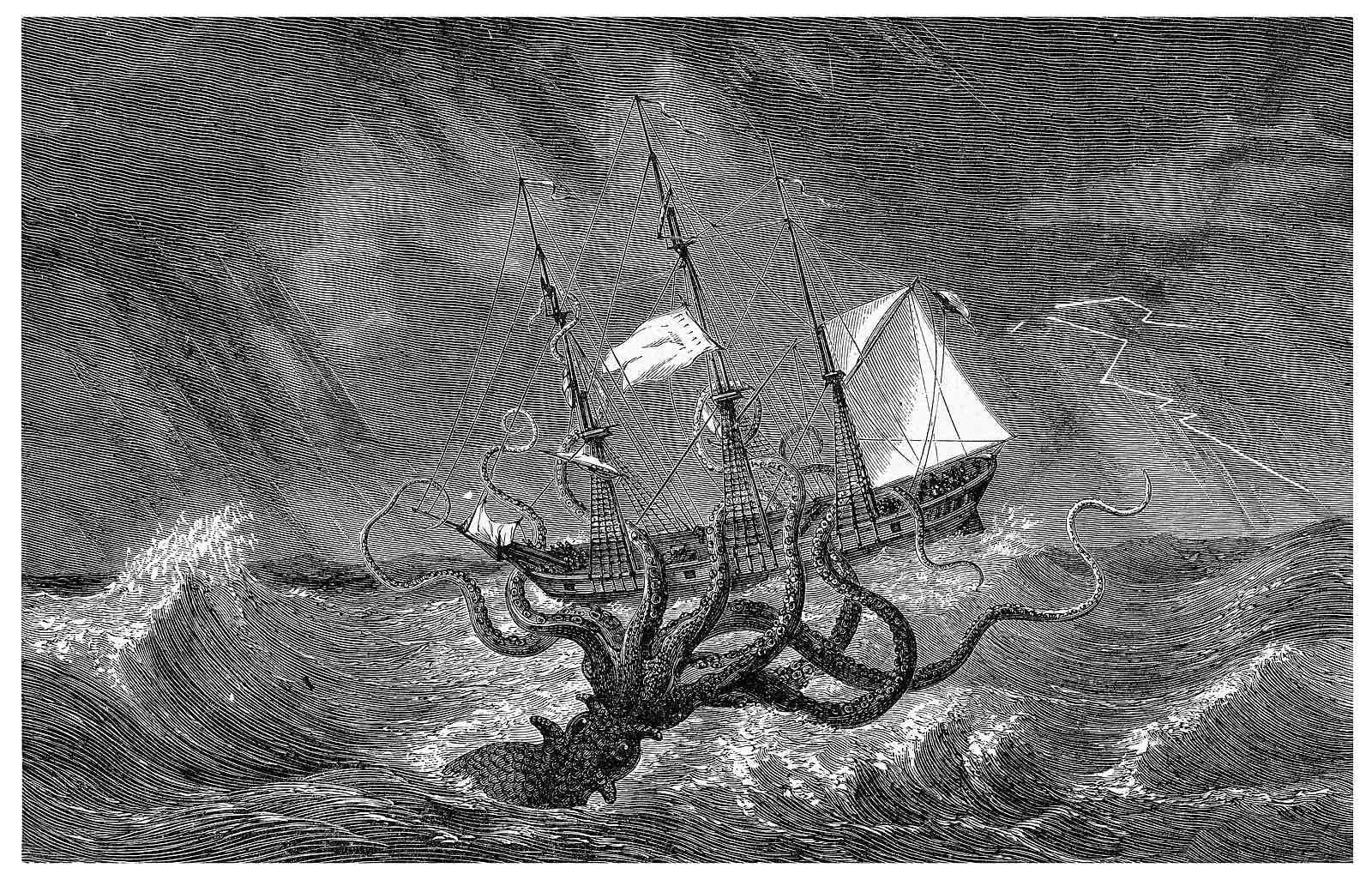 So many variants: Alpha (B.1.1.7), Beta (B.1.351), Delta (B.1.617.2) and Omicron (with lots of subvariants including BA.5, BQ.1 and BQ.1.1). Now we are faced with the Kraken XBB.1.5. It is spreading like wildfire. Why should you care?
Have You Given Up On COVID-19?
Most people seem to be fed up with the coronavirus. They have thrown away their masks and stopped worrying about catching COVID-19.
Those who have already caught the virus once figure they are now protected against future infections because their immunity is strong. Individuals who have been vaccinated and boosted believe that they have done everything possible to protect themselves. "Time to get on with life" is their mantra!
Why Is the Kraken XBB.1.5 Different?
We have all seen COVID variants come and go. Why should the Kraken XBB.1.5 be any different? What's the big deal?
This subvariant is highly transmissible. It was first identified in the northeast US in October. The XBB.1.5 version of COVID-19 has rapidly raced through New York and New England. Now it has overtaken previous coronavirus variants throughout North America and Europe.
Why Are People Calling XBB.1.5 the Kraken?
Blame the name on Dr. Ryan Gregory. He is a biologist at the University of Guelph in Ontario, Canada. He got fed up with the alphabet soup of letters and numbers that virologists love to use. Who can remember mutations like E484K, K417N or B.1.1.529?
Dr. Gregory took note of a Tweet that referred to Omicron BA.2.75 as Centaurus. The name came from Greek mythology. Centaurus was the father of mythological beasts (Centaurs) that had the bodies of horses and the head and arms of humans.
That got him thinking of other names for COVID subvariants. He hit on Kraken, a mythical Nordic sea monster. This creature looks a bit like a giant squid and was reputed to attack ships with its long tentacles. The Kraken was purported to drag Scandinavian sailors down to their deaths. Kind of an apt image for the fast-spreading COVID XBB.1.5 subvariant.
Why Is the Kraken XBB.1.5 So Worrisome?
This variant is taking over fast! That means it is far more contagious than previous subvariants. Some infectious disease experts downplay the Kraken XBB.1.5 worry factor because it does not appear to cause more severe disease. But epidemiologists are concerned because it spreads so easily.
In addition, this subvariant appears to have developed the ability to evade our immune defenses (dubbed "immune evasive" by immunologists). People who have recovered from a previous COVID infection may be vulnerable to this new variant. And vaccination is less effective against the Kraken XBB.1.5.
Some public health experts insist that someone who is fully vaccinated and boosted will be protected against severe disease. We hope that is true, but we want to see more data before we draw any conclusions.
Even the bivalent booster wanes with time. Because of the unique mutations of the Kraken XBB.1.5, it is not clear how much extra protection the bivalent booster will provide. Some experts suggest that the answer is not very much.
The Latest COVID Cases:
I know you hate to see the numbers. I am tired of looking at them myself. But burying our heads in the sand won't make the Kraken magically disappear.
Over the last week, we were averaging nearly 70,000 daily COVID cases. But on January 11, 2023, there were over 150,000 cases reported. More worrisome, ICU cases were up 11% on January 12, 2023 and deaths were up 61% over the last two weeks. That seems like a new wave to us.
Treating COVID:
Monoclonal antibodies no longer work against this strain of COVID, although oral antiviral drugs such as Paxlovid and Lagevrio still appear effective. Speaking of Lagevrio, this antiviral drug has disappeared almost without a trace. That may be short-sighted on the part of health professionals.
Lagevrio (molnupirivir) has one very big advantage over Paxlovid. It does not interact with tons of other medications.
A quick check of Paxlovid drug interactions reveals over 100 drugs that make a prescription for this antiviral impossible. They include atorvastatin, buspirone, clarithromycin, clonidine, codeine, dexamethasone, fluticasone, hydrocodone, levonorgestrel, lovastatin, metronidazole, phenytoin, prednisone, rivaroxaban, salmeterol, sildenafil, tamsulosin and tramadol. This list just scratches the surface, though. Anyone taking Paxlovid must have both the prescriber and the pharmacist check for dangerous drug interactions!
Lagevrio is an oral antiviral drug that also works against COVID-19. It keeps the virus from replicating. To be maximally effective it must be started as soon as possible after a positive test for COVID. It is taken for five days. We have not heard about Lagevrio rebound like we have with Paxlovid. Side effects of Lagevrio include digestive upset and dizziness.
Comparing Paxlovid and Lagevrio:
We wish there were more head-to-head clinical trials comparing Paxlovid to Lagevrio. A study from Hong Kong did compare hospitalized patients with confirmed SARS-CoV-2 infection (Lancet Infectious Diseases, Dec. 2022). There were 1856 patients who received molnupiravir (Lagevrio) and 1856 controls on placebo. There were also 890 patients who get Paxlovid and 890 matched control patients.
The authors concluded that:
"…early initiation of oral antivirals was associated with significant reductions in risk of all-cause mortality and disease progression, and with reaching a low viral burden faster than non-use, during an epidemic dominated by the SARS-CoV-2 omicron BA.2 subvariant. These findings support the use of these antivirals in this population."
What Can You Do to Avoid the Kraken XBB.1.5?
The best defense remains reducing transmission with masks, excellent ventilation and air filtration. Not what you wanted to hear, right? Well-fitting N95 masks remain the best way to avoid breathing viral particles into your upper respiratory tract.
We do not understand why public health authorities have not been encouraging businesses, health facilities and schools to improve their air quality with either HEPA (high-efficiency particulate air) or MERV 13 filters. In addition, there are ultraviolet light systems that can inactivate the SARS-CoV-2 virus (Scientific Reports, March 18, 2021).
You can learn much more about air quality by listening to our podcast with one of the leading authorities on this topic at this link.
It has become clear that trying to chase the latest variant, such as the Kraken XBB.1.5, by making new vaccines is destined to fail. We are left with prevention or antiviral drugs. What will you do to avoid another COVID wave?
Please share your thoughts in the comment section below. What are you doing to avoid the Kraken? Have you had COVID? Do you think you are now bullet proof? What about long COVID? Are you at all concerned about the risk for brain fog, fatigue and shortness of breath? We really want to read your story in the comment section.
Do you have a friend or family member who has stopped caring about COVID? If so, perhaps they would benefit from reading this article. You can send it by scrolling to the top of the page and clicking on the icons for email or Facebook. Thank you for supporting our work.