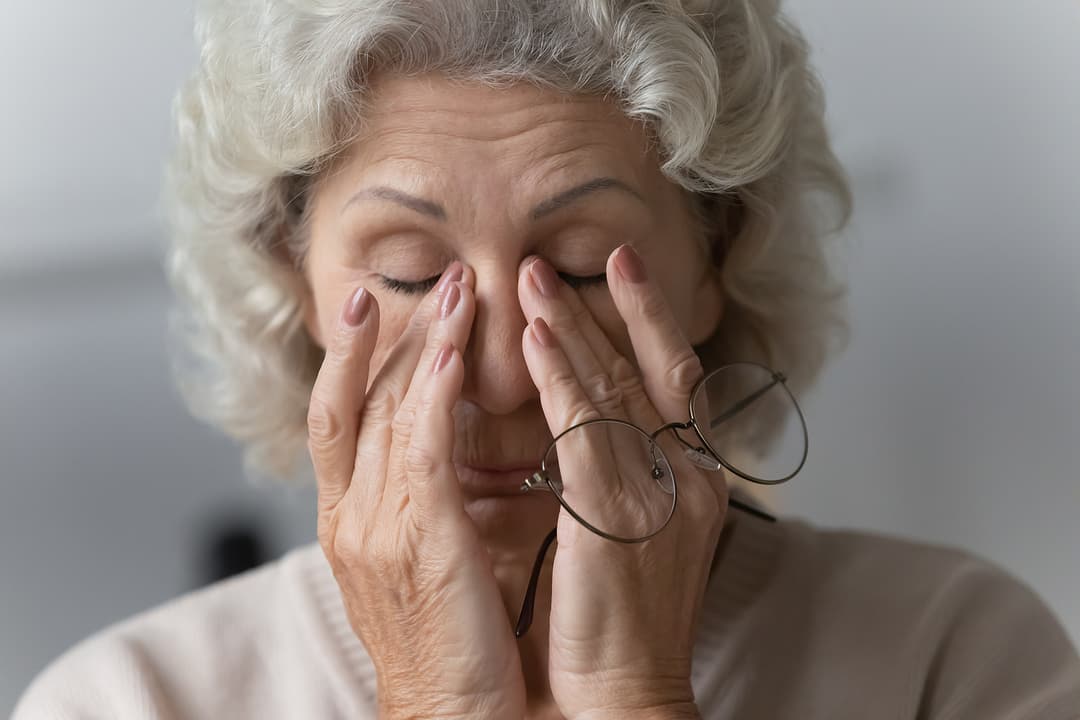 When the weather gets chilly and we turn the heat on, often we find that our noses become uncomfortably dry. Even if we don't suffer frequent nosebleeds, the inside of the nose may hurt. As a result, people start searching for a safe solution for dry nose. Some doctors used to recommend a petrolatum product like Vaseline or Vicks VapoRub. However, pulmonologists discourage putting petroleum jelly in the nose, since inhaling fine particles of this insoluble product can cause lung inflammation. One reader found an unusual approach that works well.
What Is the Best Solution for Dry Nose?
Q. Some time ago, I read about using personal lubricants in the nose to relieve dryness. I've found a soothing water-based lubricant wonderful for moisturizing and cleaning the nose. Hospitals ought to use it for anyone on oxygen. Relief is immediate.
I began using a water-based lubricant during the winter months to relieve dry nose bleeding from forced hot air heating. Previously, I used ointments such as Neosporin in my nose, but such ointments are oil based, dangerous for the lungs and not very effective. Personal lubricants are awesome and fast.
A. Several years ago we heard from a nurse that
"K-Y Jelly is what we use on my patients when they have to rely on oxygen with a nasal cannula. I also use it at home during the winter months when we have the wood stove blazing to heat our home. I have also used Ayr Nasal Gel, which is available over the counter in many pharmacies."
Readers may be more familiar with K-Y Jelly as a lubricant for sexual intercourse. Other water-based lubricants might also be helpful in this completely different application.
Another Fan of Ayr Nasal Gel:
Q. You often have questions on nosebleeds, particularly on whether using certain products in the nose would cause lung problems. I have had many nosebleeds over the years and not long ago had to go to the emergency room to get one stopped.
Some doctors have told me to use Neosporin or Bacitracin in my nostrils. Others say these products could cause lung problems. The only product I've found that works and is safe is Ayr Saline Nasal Gel.
I have sleep apnea and use a CPAP mask that tends to dry out my nose. I got this tip from a doctor, and Ayr says on the box it is good for people who use CPAP.
A. A CPAP mask is a respiratory device that helps people breathe properly while sleeping and prevents snoring. Because it pushes air into the nose, the nostrils may become dry.
Pulmonologists have warned us that regular use of petroleum jelly or similar products in the nose could lead to pneumonitis (lung inflammation). Water-based saline gels or sprays (like Ayr) are safe and effective.