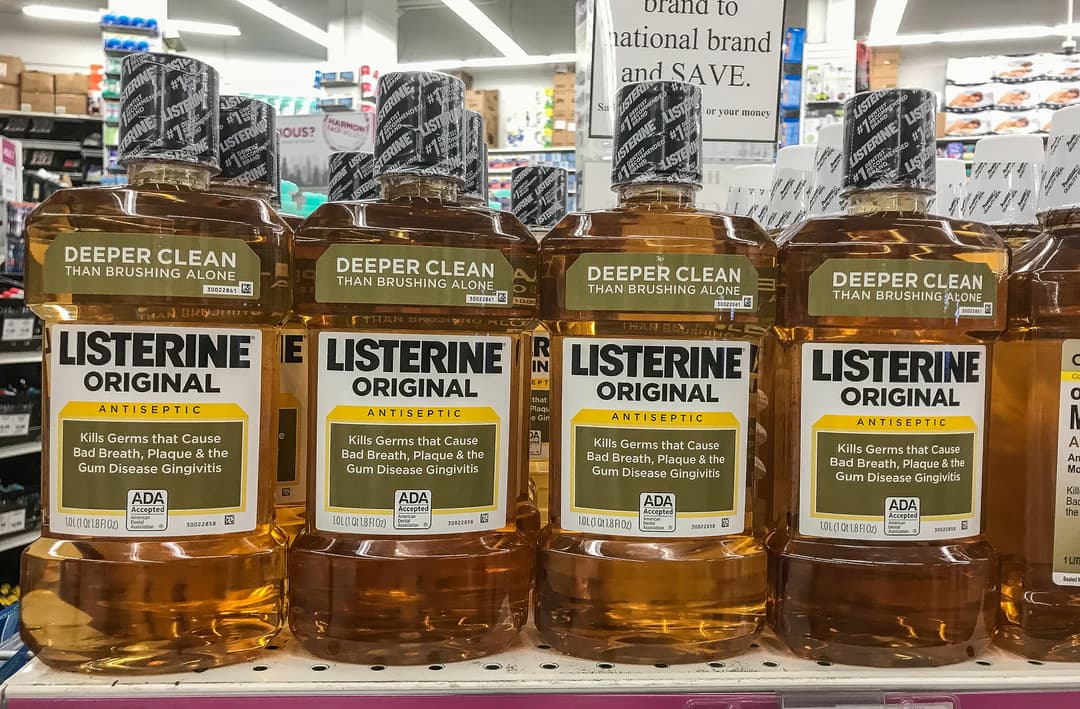 Do you remember the old TV show called MacGyver? "Mac," the hero, worked for some secret government agency. He was always being called upon to save the day by repurposing old familiar brands and products to get out of predicaments. The Merriam-Webster Dictionary even describes the word "MacGyver" as a verb:
"to make, form, or repair (something) with what is conveniently on hand."
Examples of MacGyver Improvising:
In Episode 1 of the MacGyver TV series, a group of scientists were trapped in a subterranean laboratory after a dangerous explosion. Mac is sent to rescue them and contain a dangerous chemical exposure. A vat of acid was leaking and MacGyver had to stop the spill.
He grabs a bunch of chocolate bars from a vending machine to plug the leak. The sugar in chocolate interacts with sulfuric acid to create a gummy residue and plugs the leak. The show "Mythbusters" tested this trick by using Hershey's chocolate bars. Sure enough, it worked!
In the "Blow Out" episode, MacGyver is desperate to prevent a terrorist from killing a colleague. He also has to prevent an armed robbery. To accomplish the task, Mac has to make a tear gas bomb from scratch. He gathers his critical ingredients: vinegar, baking soda and cayenne pepper. This homemade "bomb" saves the day!
Have You Ever Improvised?
I love the idea of repurposing common products. Figuring out how to use something you already have on hand for a problem you haven't yet solved is a thrill.
Some people use old yogurt containers or egg cartons to start seedlings. Others grab used toothbrushes to clean grout, shower heads or a coffee grinder.
Repurposing Old Familiar Brands:
I have been writing about repurposing old familiar brands for nearly 50 years.
In the first edition of The People's Pharmacy (St. Martin's Press, 1976) I described a "home remedy" for bee stings:
"What is the first thing you do after you are stung by a bee or insect? Most people probably scream a little, make futile efforts to remove the stinger, or possibly make a compress of mud or baking soda and smear it on the bite. Well folks, you can forget all those ineffective old-fashioned techniques. Now, we have something that really works, and it is as close as your kitchen spice rack.

"Meat tenderizer is all it takes. Yup, just a little Adoph's (or your favorite brand)—applied as soon after the sting as possible—will do the trick. According to Dr. Harry L. Arnold, one quarter of a teaspoonful of tenderizer added to about one or two teaspoonfuls of water (enough to make a paste) will stop pain in seconds when it is rubbed into the skin at the area of the sting."
(JAMA, April 24, 1972).
Vicks VapoRub, One of the Best Old Familiar Brands:
Do you know how many uses people have found for Vicks VapoRub? The iconic blue jar has been around for more than a century.
The salve it contains has a distinctive aroma from its contents of camphor, menthol and eucalyptus oil. Other ingredients are considered inactive, but they too may contribute to the fragrance—cedarleaf oil, nutmeg oil, thymol and turpentine oil.
The standard use for Vicks is rubbing it on the chest and throat to treat a respiratory infection. Smearing it over sore muscles to relieve pain is another approved use. But have you tried putting Vicks on paper cuts, mosquito bites, cold sores or toenails infected with fungus?
Many years ago, we heard about an unusual way to apply Vicks VapoRub for easing a persistent nighttime cough.
A nurse in North Carolina wrote to us:
"I learned this from somebody at church. I had one child at that time, and she had a bad cough that was real croupy. Put the Vicks on the bottom of the foot, on the soft part between the ball of the foot and the heel. You don't have to massage it much; I just put it on. Then, because it's so greasy, I put socks over it. Then they lay down and the cough quiets down and they can sleep."
Do you want to learn some other unusual (weird) uses for Vicks VapoRub? Here is a link to our Free Graedons' Guide to Unique Uses for Vicks.
Listerine, Another One of the Old Familiar Brands:
Original amber Listerine has some of the same ingredients as Vicks VapoRub, including eucalyptol, menthol and thymol. It also contains methyl salicylate and 26.9 percent alcohol as an inactive ingredient.
Listerine was originally developed in St. Louis in 1879 as a surgical antiseptic. By the 1920s, dentists were recommending it as a mouthwash. Readers of this column, though, have soaked their feet in it to clear up nail fungus.
Some people use it on their scalps to treat dandruff, and many parents have written to tell us that they have applied Listerine to their children's hair to kill lice. Because it kills the lice but not the nits, the treatment should be repeated every five days a couple of times. Removing nits with a fine-tooth comb is also an important step.
Another surprising use for Listerine is adult acne. The bacteria that seem to be responsible for outbreaks, Cutibacterium acnes, are developing resistance to antibiotics (American Journal of Clinical Dermatology, June 2019). However, topical application of Listerine may help rebalance skin bacteria without causing resistance.
Milk of Magnesia:
Speaking of acne, another new use for an old household staple is milk of magnesia (MoM). This old-fashioned laxative was patented by pharmacist Charles H. Phillips in 1873.
We have heard from visitors to this website that milk of magnesia can be helpful to dry up blemishes.
One reader sent this message:
"My daughter's skin cleared up after she started using MoM. She ran out while I was out of town and now we have proof that it works. Her forehead completely broke out before we got to the store for more!"
Others report that applying milk of magnesia to underarms can be effective as a deodorant. In addition, people have used it creatively to treat jock itch or under breast rash. You can learn more about using milk of magnesia (MoM) as a deodorant at this link (and save 15%).
None of these unusual uses for old familiar brands has been approved by the FDA. But readers of this column are convinced that they are useful and cost effective. If you love to learn about home remedies you will find hundreds more in our book, The People's Pharmacy Quick & Handy Home Remedies: Q&As For Your Common Ailments.