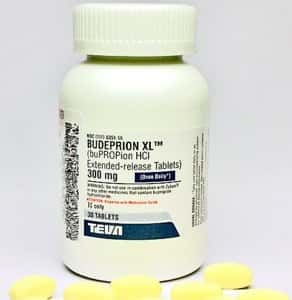 Fifteen years ago we received a message from J. in Danville, New York about her antidepressant–generic Wellbutrin (bupropion). She said:
"I have been taking Budeprion XL 300 mg for three months instead of Wellbutrin XL 300 mg. I find that I am easily upset and cry very easily. Sometimes I feel aggressive. I also have short, stabbing pains in my head. Taking the brand-name drug (Wellbutrin) helped me feel the best I have felt in twenty years–not depressed and able to enjoy being with my family and friends."
That letter started a saga of woe and intrigue with the Food and Drug administration. When we published J's message in our syndicated newspaper column, we started hearing from other people with similar stories. At first it was dozens of letters. Then scores. Eventually hundreds of people wrote to say that Budeprion XL 300 and some other generic bupropion products were not working as well as brand name Wellbutrin.
Not only were the generic antidepressants ineffective at controlling symptoms of depression, they were causing serious side effects! Patients who had done very well on brand name Wellbutrin were reporting anxiety, severe headaches, sleep disturbances, night sweats, low energy, disorganized thinking, anxiety, tremors and deep depression on generic bupropion. Some people became suicidal, even though that had never happened before.
The FDA Dismisses Concerns About Wellbutrin (Bupropion):
We sent these messages on to the FDA. The answer from executives at the agency was that this was all a tempest in a tea pot. These complaints were all psychosomatic reactions (headache, anxiety, irritability, nausea, dizziness, insomnia, tremor, mood swings, panic attacks, depression, suicidal thoughts, etc). A highly-placed FDA staffer insisted that such side effects could not be brought on by the generic drug. Budeprion and Wellbutrin were supposed to be identical.
After five years of arm-wrestling the FDA, we learned that the agency would request removal of Budeprion XL 300 and some other generic bupropion products. At long last the FDA admitted that there were problems with the absorption of these generics. They were not considered "bioequivalent." Here is a post we wrote years ago describing the whole sordid affair.
Patients Vindicated! Generic Wellbutrin Withdrawn
Fast Forward to Bupropion 2017:
We had hoped that the problems with generic Wellbutrin (bupropion) were behind us. Officials at the FDA seemed more vigilant about approving this generic product. Sadly, we started to hear from readers that they were experiencing problems. Here is another story from 2017:
Q. I believe you helped reveal the generic Wellbutrin (bupropion) failures several years ago. Is there any chance that there are still problems with some generic pills?

I have chronic fatigue, for which I take bupropion. About eight months ago, I started having bad nausea every single day. I tried everything, but the only thing that helped was Dramamine, which made me too drowsy to function. I even tried lowering my dose of bupropion, but the nausea didn't go away. (My morning dose stayed the same.)

I read a recent news article (Bloomberg) about the differences between generic and brand-name drugs. I realized the release mechanism of my morning pills might be the problem. I take two bupropion in the morning, get nauseated and crash around midday.

I'm convinced that the pills are dumping the active ingredient in my system far too quickly, causing that rollercoaster side effect profile. It started when I got a new job and thus, a new online pharmacy that sent a different generic.

After that insight, I switched to a longer-acting version and I haven't been nauseous since. Does the FDA do testing for this type of problem?
A. We alerted the FDA to problems with generic Wellbutrin (bupropion) back in 2007. It took five years for the agency to acknowledge there was a serious problem with some slow-release bupropion formulations. Although these drugs were removed from the market, we have continued to receive complaints about certain generic products. The FDA doesn't test samples submitted by individuals.
Fast Forward to Bupropion 2021:
Here is the latest complaint about the generic formulation of Wellbutrin (bupropion):
Q. Are you still running tests on generic bupropion? I have a feeling mine (150XL) is not working properly. It is marked A101 on each pill. I noticed a significant change in mood and a return of my symptoms after I was switched to this product. I had been taking a different bupropion 150XL generic.
A. You are not the only reader to report issues with this generic form of the antidepressant Wellbutrin XL 150. Another person shared this comment:
"When the manufacturer of this generic drug was changed, I started having a lot of preventricular contractions (PVCs). When I went back to the original manufacturer, the PVCs stopped! The pill that triggers PVCs is imprinted with A101. How should I report this problem?"
The FDA runs an adverse event reporting program called MedWatch. We have have been badgering the agency about the absorption characteristics of this generic formulation of Wellbutrin (bupropion) for about 14 years. So far, though, the FDA has not taken any action. Reporting problems to MedWatch might get the agency's attention. You can find it through a simple online search for "MedWatch" or try this link.
Fast Forward to Bupropion 2022:
Q. Is there still a problem with generic Wellbutrin? I take bupropion for depression and am getting no relief from my most recent prescription. I wonder if the manufacturer is not doing a good job. Do you have any advice?
A. It never ends! After 15 years you would think that the Food and Drug Administration would be far more careful about approving generic bupropion formulations.
Judging from our email and the comments posted on this website, the FDA has let down its guard…again. We suspect that the "slow-release" formulation with some generic drugs is not working the same way as the brand nameWellbutrin.
Other Readers Complaining about Generic Wellbutrin (bupropion)
Inez in Preston, MD:
"I have been taking Wellbutrin for years. Of course insurance required a change to generic bupropion. I tried it and it DID work. My pharmacy changed to a different manufacturer. The pills even looked different.

"It was bupropion XL. After a week of headaches, nausea, vivid dreams, etc. (felt like withdrawal; like I wasn't even taking it) I realized that is the only change and symptoms started a day after the change."
Carolyn in Colorado:
"I had been on Wellbutrin for 20 years or so. Bupropion or what ever that pill is had an horrible effect on me. It took a year or so to find the right one in the first place. I have tried what they call bupropion and had a horrible time. It also smells like sulfur which I am allergic to.

"Tried another which did not work. Horrible. I am having a terrible time not wanting to end it all. I feel that I can not make it and just want to leave. Why mess with something that works?"
John in Texas reports a similar situation:
"Reading these entries is rather alarming. I have been taking the round small bupropion XL for 2 years. I experienced a drastic improvement in my bipolar 2 depressive symptoms.

"Within the last 2-3 weeks of taking the same dosage, but a new manufacturer, I am having suicidal ideations. These thoughts are persistent. I have never considered thoughts such as these…ever! This manufacturer was just approved. It's an oblong, white pill. Anyone else out there going through anything similar?"
Laura in Arkansas feels blindsided:
"I feel like I've been blindsided by the manufacturers of name brand Wellbutrin. I used to take it and it was affordable. Now, I have no option. It's too expensive to use. The drug companies get you used to using it then jack up the price so high nobody can afford to pay for it. Thanks manufacturer of name-brand Wellbutrin XL."
Can You Believe the Price?
We checked with our local chain pharmacy. The cost for one month's supply (30 days) of brand name Wellbutrin XL 300 was $1,836. GoodRx states that the average retail price is $1,873.04. Yup, you read that right. That means each pill costs over $60. Put another way, a year's supply of brand-name Wellbutrin XL 300 could cost a depressed patient over $20,000.
The original developer of Wellbutrin was Burroughs Wellcome. When that company was acquired, the drug became the property of GlaxoSmith Kline, now known as GSK. More recently, the drug was acquired by Valeant, a Canadian drug company.
We checked with PharmacyChecker.com. This organization compares prices. They say that Canadian pharmacies charge roughly between $1.16 and $2.26 per pill for the branded version of Wellbutrin XL 300. In other words, a three-month supply would run between $104.47 and $203.74. Shipping is extra. But compared to over $1,800 for a one month's supply, those prices are dramatically different.
The Canadian Option:
We have created an eGuide to Saving Money on Medicine with tips on how to use generic drugs wisely. There are also legitimate Canadian pharmacies where you can buy brand-name drugs at more affordable prices. Access to this online resource may be found in our Health eGuides section of this website. You might want to share this article with friends and family even if they are not taking Wellbutrin/bupropion.
Share your own experience with Wellbutrin (bupropion) below in the comment section. While you are at it, please let the FDA know if you have had problems with either Wellbutrin or bupropion at their MedWatch site. We told executives at the agency that we are once again hearing about problems with this antidepressant but we are not sure whether they are really paying attention. So far they seem pretty unconcerned.