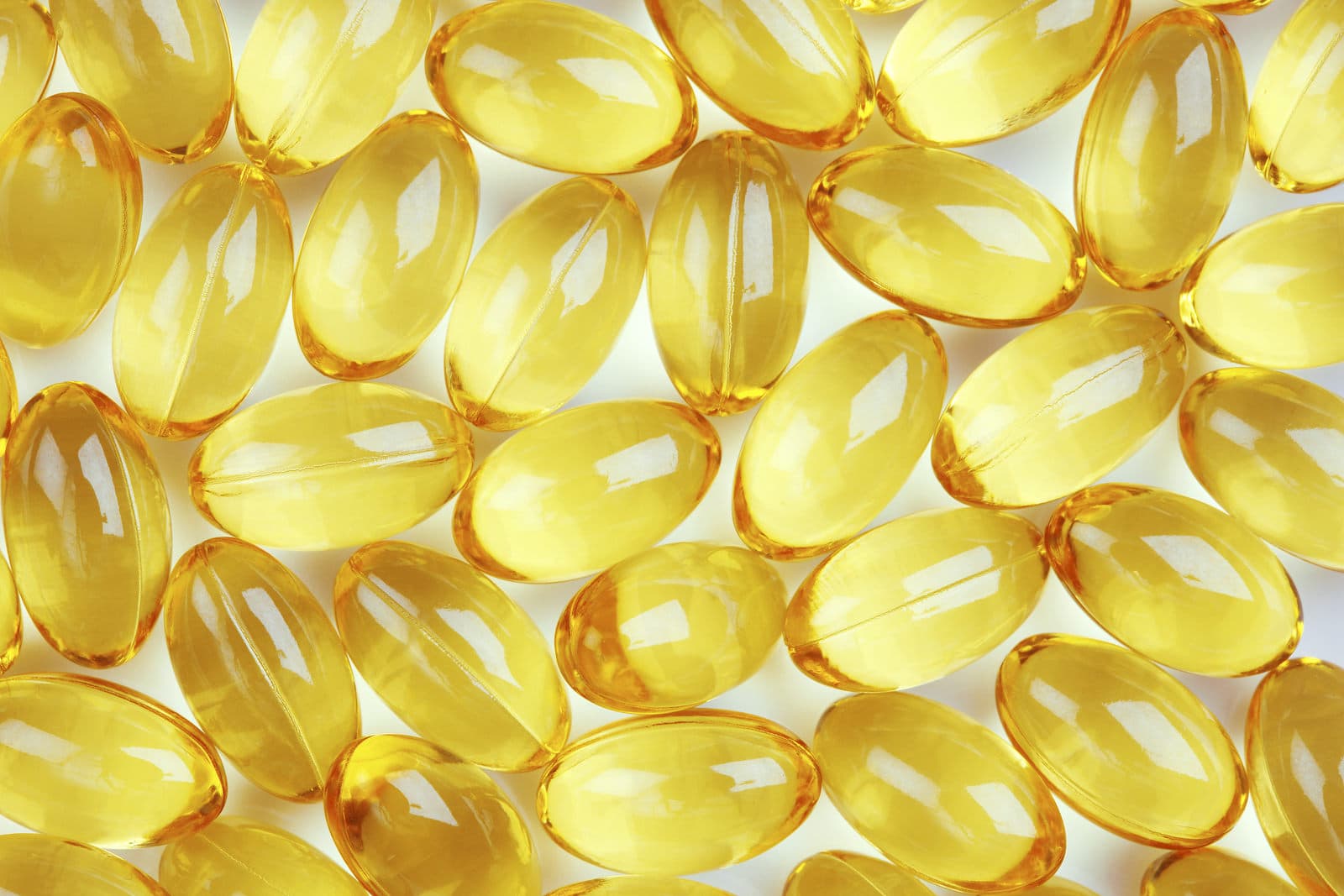 Healthy fish oil nutritional supplements pills / close-up macro
Autoimmune conditions can be hard to treat. They include disorders such as polymyalgia rheumatica, rheumatoid arthritis, psoriasis, thyroid disease, lupus and inflammatory bowel disease. These illnesses are not only uncomfortable.  Some of these conditions are a leading cause of death, especially in women. Preventing autoimmune diseases should be a high priority! We now have inexpensive and safe tools to help do that: Fish oil and vitamin D (BMJ, Jan. 26, 2022)
The VITAL Trial Leaders:
Scientists didn't know how well fish oil or vitamin D would work against problems such as heart disease, depression or dry eyes. So Harvard researchers set up an enormous randomized controlled trial to find out. They called it the VITAL trial.
Let's get something straight from the get-go. This was not some haphazard research carried out by a bunch of hacks on the payroll of the dietary supplement industry. This was gold-standard research funded by the National Institutes of Health (NIH). Your tax money at work!
The investigators are some of the most highly regarded in medicine. The authors had "no relationships with any organizations that might have an interest in the submitted work in the previous three years."
Their credentials are impeccable. Dr. JoAnn Manson is professor and chief of the division of preventive medicine in the Department of Epidemiology at the Harvard T.H. Chan School of Public Health and in the Division of Preventive Medicine, Department of Medicine at Brigham and Women's Hospital and Harvard Medical School. She is a straight shooter and analyzes the results of her research with absolute integrity.
The VITAL Trial Participants:
There were 25,871 people who participated in this clinical trial. It lasted for a median of 5.3 years. In this study, the investigators randomly assigned the volunteers to get either 2000 IU of vitamin D or placebo plus 1 gram of fish oil or placebo (corn oil).
In this design, some of the participants took both vitamin D and fish oil. Others were taking two placebos. Half the participants took either vitamin D plus a placebo or fish oil plus a placebo. Everybody took two pills every day of the multi-year study. The researchers followed their subjects for about five years, on average, and recorded medical outcomes.
No Help Against Heart Disease:
The focus of the study was prevention of cardiovascular complications and cancer. Unfortunately, the results for these outcomes were disappointing (New England Journal of Medicine, January 3, 2019).  In this study, neither fish oil nor vitamin D supplements reduced the likelihood of developing heart problems or cancer.
That doesn't mean that these supplements are useless, though. When the researchers analyzed the data related to autoimmune conditions, they found evidence that vitamin D supplementation, with or without fish oil, lowers the chance of autoimmune disease significantly. Among the group that got two placebos, 88 of the volunteers developed autoimmune disease. In comparison, 63 of those getting both vitamin D and fish oil were diagnosed with such a condition. The authors report a relative risk reduction of 30 percent.
Here is what they were looking at:
"We assessed the effects of treatment on individual disease endpoints (rheumatoid arthritis, polymyalgia rheumatica, autoimmune thyroid disease, and psoriasis) and grouped all other autoimmune diseases as an additional endpoint of other autoimmune diseases."
What Is Polymyalgia Rheumatica?
Polymyalgia rheumatica (PMR) is a terribly painful inflammatory condition that triggers aches and pains in the neck, shoulders, upper arms, hips and thighs. It is especially troublesome in the morning after hours of inactivity.
The stiffness and limited range of motion can be debilitating. People often complain of fatigue and malaise. Doctors frequently prescribe prednisone to ease symptoms, but corticosteroids do nothing to get at the underlying cause of PMR, which remains mysterious.
Preventing Autoimmune Diseases with Supplements:
Here is what the researchers discovered, in technical terms:
"We investigated the effects across the four subgroups of this trial's two-by-two factorial design. The cumulative incidence of confirmed autoimmune disease over the five years of the trial was lower in all three of the groups receiving supplementation (vitamin D and omega 3 fatty acid; vitamin D and omega 3 fatty acid placebo; vitamin D placebo and omega 3 fatty acid) than in the group receiving vitamin D placebo and omega 3 fatty acid placebo."

"In this large primary prevention trial in diverse older Americans, supplementation with vitamin D at a dose of 2000 IU/day for approximately five years, alone or in combination with 1 g/day of omega 3 fatty acids (460 mg eicosapentaenoic acid and 380 mg docosahexaenoic acid) led to a lower incidence of confirmed autoimmune disease than placebo."
How Good Was the Combo At Preventing Autoimmune Diseases?
According to the authors, supplementation with both vitamin D and omega-3 fatty acids decreased autoimmune disease by about 30%.
"Rheumatoid arthritis incidence was approximately 40% lower in the supplementation groups than in the placebo groups…"
How Do These Supplements Help in Preventing Autoimmune Diseases?
The authors speculate on the mechanism of action of vitamin D and fish oil. They propose that vitamin D inhibits inflammatory cytokines. It may also be helpful in preventing autoimmune diseases by reducing autoantibody production. Regulatory T-cells that have anti-inflammatory activity may also be boosted.
EPA and DHA are key components of fish oil. They block the production of the inflammatory compound called C reactive protein. These fish oil ingredients also appear to assist in preventing autoimmune diseases by limiting the production of many other inflammatory cytokines.
The Bottom Line on Fish Oil and Vitamin D for Preventing Autoimmune Diseases:
The authors conclude that:
"The clinical importance of these findings is high because these are well tolerated, non-toxic supplements, and other effective treatments to reduce the incidence of autoimmune diseases are lacking."
What Does This Mean for You?
How does this impact people in the real world?
One reader describes her experience.
"I've been taking vitamin D3 for years, starting back when you wrote about its power against the flu. (I teach at a state university among all those walking petri dishes and haven't caught influenza.)

"In the summer of 2018, I sustained a muscle injury moving furniture, and the orthopedist who reviewed my X-ray remarked that I had remarkably little evidence of arthritis for my age. (I'm 70.) I'm looking forward to a 10-day hiking trip in the Scottish highlands this summer, COVID willing. Something is working."
Another reader writes about fish oil.
"I am an 81-year-old male. Arthritis is part of my genetic heritage. By age 70, many of my ancestors were essentially crippled with sore, swollen joints and deformed feet and hands.

"I have been taking 1280 mg of highly pure fish oil daily for the last thirteen years without side effects. From time to time I have some joint soreness that is manageable. I have full strength in my joints and extremities. My hands are straight. My muscle tone is good because I have full joint movement. I play golf regularly.

"All the physicians I see on a regular basis are aware of my fish oil regimen and are fully supportive. I have one 76-year-old sibling who refuses to take fish oil supplements. She has all of the arthritis symptoms of our ancestors."
Your Next Step for Preventing Autoimmune Diseases:
Ask your doctor for a medicine to reduce your risk of developing rheumatoid arthritis, polymyalgia rheumatica, thyroid diseases or psoriasis and she will look at you wistfully. She has nothing to prescribe. But now you can tell her about vitamin D and fish oil. Better yet, take a copy of the BMJ article with you at your next visit. She may also appreciate a copy of this article.
What do you think? Do you take vitamin D and/or fish oil? If so, please share your experience in the comment section below.
May we ask for a small favor, please? Google is making it hard for people to search our content. If you found this article of value, please share it with friends or family. You can do that by scrolling to the top of the article and clicking on the icons for email, Facebook or Twitter. While you are at it, please encourage your contacts to subscribe to our *free* newsletter by clicking on this link. Thank you for supporting our work.