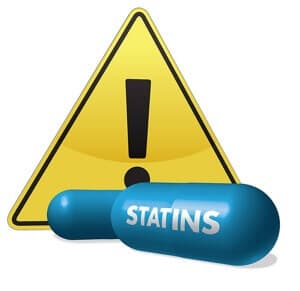 Statins, Statin pills and a warning sign,
Statin-type cholesterol-lowering drugs like atorvastatin, lovastatin and simvastatin are supposed to prevent heart attacks and strokes. New research from Finland suggests that such drugs may increase the risk of developing type 2 diabetes by 46 percent, a condition that is strongly linked to heart attacks and strokes. What gives?
In 2003 People's Pharmacy Readers Were Alerted
We received a signal from readers more than a decade ago that statins could
Trigger diabetes in people with normal blood sugar and
Make control of diabetes more challenging in people who already had the disease.
As long ago as 2003 we began getting messages like this one:
"Since we started on Lipitor, our blood sugar has been rising rapidly. My husband asked the doctor about changing to Tricor, but he was told it would not help him much and he should stay with Lipitor. It seems that Lipitor is affecting our blood sugar. Is this possible?"
At that time most physicians did not believe statins could affect blood sugar. We scoured the official prescribing information for atorvastatin (Lipitor) and found hidden away in a long list of other possible adverse reactions the word "hyperglycemia." In other words, elevated blood sugar. But this side effect was buried along with lots of other seemingly rare complications. Most patients were never warned that there was a connection between Lipitor and blood sugar elevations.
JUPITER and Diabetes: Dodging and Weaving
In 2008 a study called JUPITER (New England Journal of Medicine, Nov. 8, 2008) revealed a link between rosuvastatin (Crestor) and type 2 diabetes. Nowhere in the abstract or the conclusions was there mention of this connection. That is what busy doctors often look at rather than read the entire article.
If, however, you took the time to actually review the full results you discovered that although the authors downplayed the risk of elevated blood sugar they admitted that, "Nevertheless, physician-reported diabetes was more frequent in the rosuvastatin group (270 reports of diabetes, vs. 216 in the placebo group…"
In the discussion the authors admitted that:
"We did detect a small but significant increase in the rate of physician-reported diabetes with rosuvastatin, as well as a small, though significant, increase in the median value of glycated hemoglobin [HbA1c].

Increases in glucose and glycated hemoglobin levels, the incidence of newly diagnosed diabetes, and worsening glycemic [blood sugar] control have been reported in previous trials of pravastatin, simvastatin, and atorvastatin.

However, systematic protocol-specified measurements showed no significant difference between our two study groups in fasting blood glucose levels or glycosuria during the follow-up period. Therefore, although the increase in the rate of physician-reported diabetes in the rosuvastatin group could reflect the play of chance, further study is needed before any causative effect can be established or refuted."
Granted, this is doctorspeak and somewhat hard to decipher. We interpret their analysis as attempting to downplay the risk. The seeds of doubt are planted with the phrase "could reflect the play of chance." And indeed some cardiologists chose to either ignore or minimize the connection between rosuvastatin (and other statins) and diabetes.
MDs Promote Statins for Everyone with Diabetes
The American College of Cardiology (ACC), the American Heart Association (AHA) and the American Diabetes Association have all come out strongly in favor of statin therapy. In fact the ACC and the AHA published a "Risk Calculator" that pretty much requires all physicians to prescribe a statin to anyone with diabetes.
When we have asked cardiologists at the top of the pecking order whether statins might trigger diabetes or make it worse, we were told that it is nothing to worry about and that the benefits of statins far outweighed any risks.
The Straight & Skinny on Statins
Almost seven years after the JUPITER trial was published, we have accumulating evidence that statin use is indeed linked to diabetes. In most of the clinical trials there wasn't much incentive to look for this connection because it was not anticipated. Even so, going back and reviewing 13 studies revealed that there was a signal.
The Finns Spill the Beans
The most recent study tracked 8,749 Finnish men between the ages of 45 and 73. None had diabetes at the start of the trial. They were followed for nearly six years. Here is what they found:
"Our study reports several novel findings: (1) statin therapy was associated with a 46% increased risk of type 2 diabetes after adjustment for confounding factors, suggesting a higher risk of diabetes in the general population than previously reported; (2) statin therapy was associated with a worsening of hyperglycaemia, especially 2 h glucose; (3) statin therapy was associated with a 24% reduction in insulin sensitivity and 12% reduction in insulin secretion compared with individuals without statin therapy and (4) both simvastatin and atorvastatin treatment was associated with reduced insulin sensitivity and insulin secretion in a dose-dependent manner.

In our study statin therapy was associated with a higher risk of diabetes (46%) than previously reported.
The Bottom Line on Statins and Diabetes
There is no longer any doubt that statin-type cholesterol-lowering drugs like atorvastatin (Lipitor), lovastatin (Mevacor), rosuvastatin (Crestor) and simvastatin (Zocor) can trigger diabetes. And based on the Finnish trial, these drugs make it harder to to control blood sugar. Perhaps most convincing to a pharmacologist like me, the higher the dose, the worse the problem. In other words, a dose-related problem usually signals that the adverse effect is caused by the drugs and is not merely "chance."
As we mentioned at the top of the page, the most worrisome complications of diabetes are cardiovascular: heart attacks and strokes. Statins are supposed to lower the risks of such events. But if statins increase the risk of diabetes, then almost by definition the drugs are also increasing the risks of the very outcomes they are supposed to be preventing. It would be like trying to climb a hill with lead overshoes. Another analogy we like: driving with your feet on the gas and the brake simultaneously. You will not make much progress this way.
No one should ever stop any medication without consulting with the prescribing physician. That is certainly the case in this situation. Nevertheless, we encourage people who are taking statins to share the latest Finnish research with their health care professionals.
And we very much want to learn from you. Have you had diffilculties with blood glucose while taking a statin-type drug or have you avoided such problems? Please share your story below in the "WHAT DO YOU THINK?" section. And please vote on this article at the top of this page.
Anyone who would like to learn more about alternative approaches to controlling cholesterol and improving heart health will find our book, Best Choices from the People's Pharmacy, of interest.