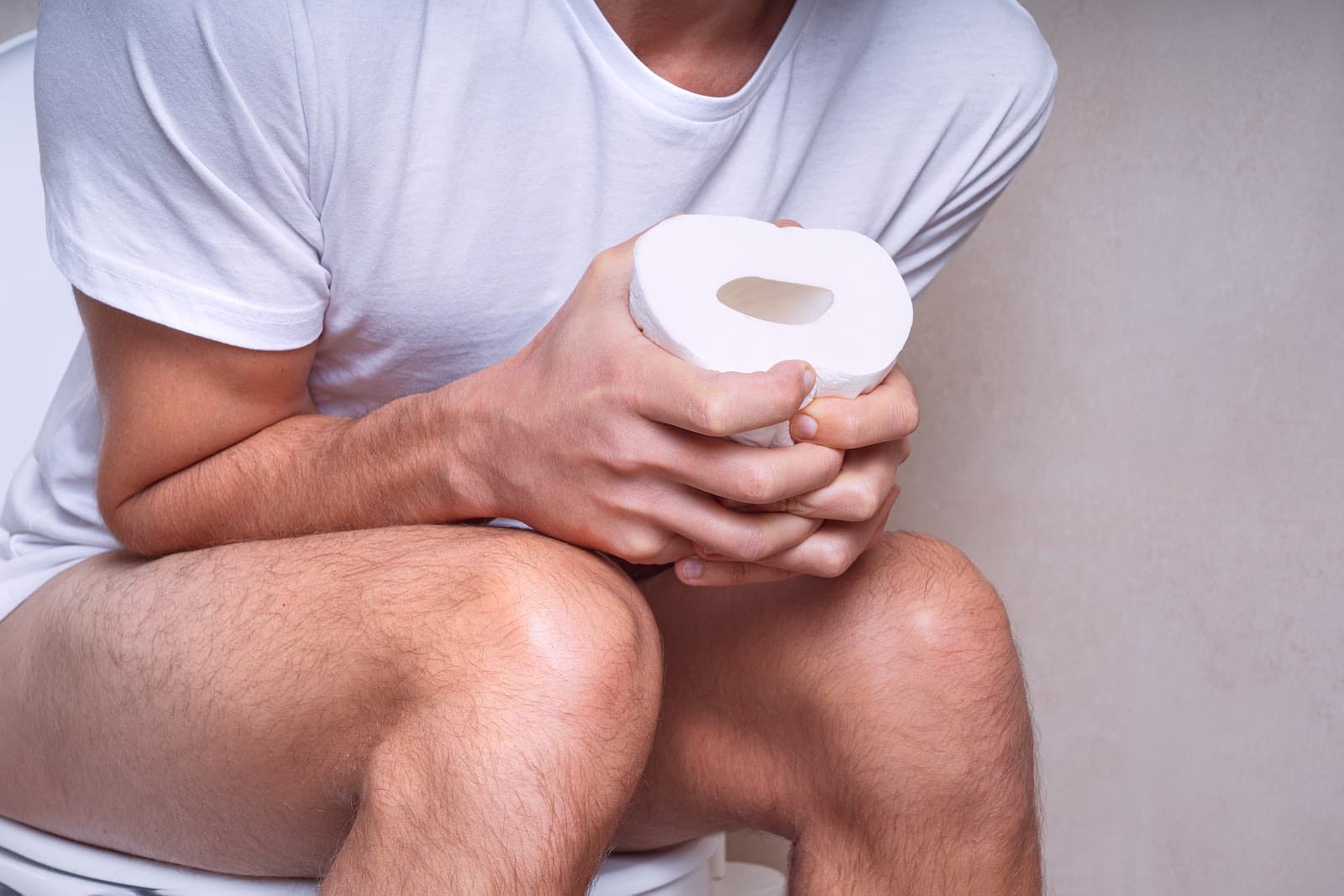 The fascinating compound called metformin was discovered nearly a century ago. Scientists realized that it could lower blood sugar in an animal model (rabbits) as early as 1929, but it wasn't until the late 1950s that a French researcher came up with the name Glucophage (roughly translated as glucose or sugar eater). The FDA gave metformin (Glucophage) the green light for the treatment of type 2 diabetes in 1994, 36 years after it had been approved for this use in Britain. Now researchers are discovering that metformin has anti-cancer activity, especially in men with prostate cancer (Canadian Journal of Urology, Oct. 2018). But GI side effects are common.
Uses of Generic Metformin (Glucophage):
Glucophage lost its patent protection in the U.S. in 2002 and now most prescriptions are filled with generic metformin. Doctors recognize this drug as a first line treatment to control blood sugar by improving the cells' response to insulin and reducing the amount of sugar that the liver makes. Unlike some other oral diabetes drugs, it doesn't lead to weight gain and may even help people get their weight under control (Current Obesity Reports, June 2019).
Starting early in 2000, a new class of diabetes drugs started to compete with sales of metformin (Glucophage). First Avandia and then Actos challenged metformin for leadership in diabetes treatment. Avandia later lost its luster because it was linked to heart attacks and strokes. Sales of this drug are now miniscule because of tight FDA regulations.
Actos came under increased scrutiny as well. The drug has been banned in France and Germany because of a link to bladder cancer. The FDA has also required Actos to carry its strictest black box warning about an increased risk of congestive heart failure brought on by the drug. Newer diabetes drugs like liraglutide (Victoza), saxagliptin (Onglyza) and  sitagliptin (Januvia) have become very successful. Nonetheless, metformin remains a mainstay of diabetes treatment. Healthcare professionals prescribe metformin on its own or sometimes combined with the newer diabetes drugs.
Metformin (Glucophage) as First-Line Treatment for Type 2 Diabetes:
This all means that metformin has regained its reputation as the best bang for the buck when it comes to type 2 diabetes management. The American College of Physicians has recommended metformin as the first line of treatment when lifestyle changes (diet, exercise and weight loss) have not led to adequate blood glucose control.
That may be why more than 17 million people take this drug daily. Roughly 90 million metformin prescriptions are dispensed annually. Despite a large number of new medications for type 2 diabetes, metformin still seems to offer the best value.
Despite all the warm, fuzzy feelings about using this medication for type 2 diabetes, there are some caveats. This drug may cause a number of side effects, especially when it comes to the gastrointestinal tract. They can be especially bothersome during the first few weeks of treatment. After several weeks, however, the digestive symptoms often fade away. If they recur, notify your doctor immediately as they could be symptoms of lactic acidosis (see below). Here is a list of adverse reactions to watch out for:
Metformin Side Effects:
Heartburn
Stomach ache
Diarrhea
Gas
Headache
Nausea
Loss of appetite
Weakness
Rash
Lactic acidosis (symptoms may include irregular heart rate, nausea, stomach pain, lethargy, anxiety, low blood pressure and rapid heart rate) Notify your physician immediately if you notice any of these symptoms!
These side effects may seem daunting, but most people tolerate this medication quite well. The drug can be dangerous for people with kidney disease, however. They should not take the drug, and everyone on metformin should have their kidney function monitored regularly (at least once a year). People with congestive heart failure should not take metformin either.
A Patient's Experience with Metformin and Bathroom Emergencies:
Q. I was on metformin for years with no problem. Then my dose was increased, and I started to have colon spasms and extreme bathroom urgency.

The doctor prescribed meds to manage that, but this wasn't perfect. I started to stay home and skip a lot of activities.

My physician took me off metformin and the GI drugs, and now I'm fine. It's much better not to worry about bathroom emergencies.
A. Digestive problems including diarrhea are not uncommon with metformin. The extended release formulation seems less likely to cause this problem. In addition, taking metformin with a meal may help.
Diarrhea and kidney damage from metformin?
Q. Metformin was my lifesaving med for years, until suddenly it wasn't! After ten years of constant diarrhea (which I hated) and weight loss (which I loved), I was diagnosed with stage 3 kidney failure and IBS.

Now I struggle to keep my type 2 diabetes under control with low-carb foods plus cinnamon tabs. My HbA1c is not great at 6.9, but not disastrous.

While metformin can be a super drug for some people, it can be a very dangerous drug for others.
A. Metformin remains the most prescribed drug for type 2 diabetes in the world. French regulators approved it in 1957, while the FDA waited until 1994 to make it available in the US.
Although metformin helps control blood sugar and has both anti-inflammatory and anti-cancer activity, it does have some serious side effects. In addition to digestive distress, some people suffer from headache, liver damage and lactic acidosis. This metabolic condition can be life threatening. Symptoms include rapid pulse, palpitations, low blood pressure, lethargy and severe stomach pain. People with poor kidney function are more vulnerable to this complication and should probably not take metformin.
Another reader complains about awful GI side effects:
Q. You have written about metformin to control blood sugar, but you didn't cover my experience. For over a year, I suffered through horrendous bouts of vomiting and diarrhea, sometimes as often as once per week. My PCP sent me for tests, including a colonoscopy and ultrasound. We found nothing to explain it.

During my latest visit, she told me to begin taking a probiotic and to stop taking metformin. That was early spring and I haven't had a bout of vomiting and diarrhea since! I wanted to share this with your readers.
A. As we've noted, providers prescribe metformin more commonly than any other medicine for type 2 diabetes. The most frequent side effects involve the digestive tract. They include heartburn, nausea, stomachache, diarrhea, gas and loss of appetite.
The most serious complication is a buildup of lactic acid. Symptoms such as rapid or irregular heart rate, abdominal pain, fatigue, nausea and low blood pressure could signal this condition.
To learn more about other ways to manage blood sugar, you may wish to consult our eGuide to Preventing and Treating Diabetes. This online resource is available under the Health eGuides tab.
Vitamin B12 Depletion:
A final word of caution, though. There are some nutritional consequences of metformin therapy. The primary concern is vitamin B12 deficiency, especially at doses of 1500 mg or higher (Medicine, Nov. 2019).
Abigail inquired:
Q. I have read that metformin can cause a deficiency of Vitamin B12. I have not been able to find again the source of this information and would like your input.
A. This is from the prescribing information at DailyMed, identical to what is published in the PDR:
"Vitamin B12 Levels: In controlled clinical trials of metformin of 29 weeks duration, a decrease to subnormal levels of previously normal serum Vitamin B12 levels, without clinical manifestations, was observed in approximately 7% of patients. Such decrease, possibly due to interference with B12 absorption from the B12-intrinsic factor complex, is, however, very rarely associated with anemia and appears to be rapidly reversible with discontinuation of metformin or Vitamin B12 supplementation. Measurement of hematologic parameters on an annual basis is advised in patients on metformin and any apparent abnormalities should be appropriately investigated and managed (see PRECAUTIONS: Laboratory Tests). Certain individuals (those with inadequate Vitamin B12 or calcium intake or absorption) appear to be predisposed to developing subnormal Vitamin B12 levels. In these patients, routine serum Vitamin B12 measurements at two- to three-year intervals may be useful."
Vitamin B12 deficiency can contribute to numbness, tingling or pain of the toes, feet or fingers, trouble walking, memory problems, depression, confusion and burning tongue. Anyone experiencing such symptoms while on metformin should ask the prescriber to check on vitamin B12 status.
Another reader wrote about her husband's trouble with metformin and poor kidney function:
Q. My husband took metformin for years with no known side effects. Then his kidney function started to deteriorate, so he was seen by a specialist who immediately took him off metformin. He said that this drug was very hard on the kidneys and anyone who had any variations in kidney functions should not be taking it.
A. As mentioned above, kidney function must be monitored regularly to prevent just such a complication.
Digestive distress associated with metformin (Glucophage) usually eases with time, but sometimes it persists:
Q. I am suffering from such severe diarrhea I am sometimes afraid to leave the house. I also have bad gas and bouts of abdominal pain. I suspect the metformin I take for diabetes, but my doctor says my symptoms are not from my medicine.
The Prevacid I take for my heartburn isn't helping enough to justify the expense. I am also experiencing pain and tingling in my toes.
A. Metformin (Glucophage) can cause diarrhea, nausea, heartburn, flatulence and stomachache. Acid-suppressing drugs like lansoprazole (Prevacid), omeprazole (Prilosec) or esomeprazole (Nexium) won't solve the problem completely and may interfere with absorption of vitamin B12.
The Miracle of Metformin Against Cancer:
Before you give up on metformin because of side effects and scary stories, we want to tell you about some surprising benefits of this drug. There is growing evidence that it may have impressive anti-cancer activity. In particular, there are data suggesting that metformin may lower the risk of developing breast cancer, liver cancer, pancreatic cancer and colorectal cancer in people with diabetes and that the overall risk of developing cancer in such patients is substantially lower. Not only does the drug seem to reduce the risk of developing a number of common cancers but it might reduce the spread of cancer once it is diagnosed.
Researchers are beginning to tease out one of the proposed mechanisms for the anti-tumor action of metformin, especially in prostate cancer. One study involving "388,760 men who participated in national health screening program in Korea during 2002-2003 were observed from 2004 to 2013 (Scientific Reports, Aug. 9, 2021). They looked at "aspirin, statins, and metformin use on prostate cancer incidence and mortality."
Statins had no noticeable impact on prostate cancer.
The authors offered this result:
"In conclusion, metformin use was associated with lower PC [prostate cancer] incidence. Use of aspirin and that of metformin among diabetic patients were associated with lower PC mortality."
A study in the journal Prostate Cancer and Prostatic Diseases (Jul. 28, 2015) reported that effective treatment for aggressive or advanced disease is challenging.
The researchers note:
One potential target is the cancer stem cell (CSC). CSCs have been described in several solid tumors, including prostate cancer, and contribute to therapeutic resistance and tumor recurrence. Metformin, a common oral biguanide used to treat type 2 diabetes, has been demonstrated to have anti-neoplastic effects. Specifically, metformin targets CSCs in breast cancer, pancreatic cancer, glioblastoma and colon cancer."
By exploiting a metabolic weakness in cancer stem cells, metformin theoretically makes these problem cells more vulnerable to conventional cancer therapies and could reduce the likelihood of cancer resistance and recurrence. One study found that women with endometrial cancer were less likely to have a recurrence if they were taking metformin (International Journal of Gynecological Cancer, Feb. 2016).
The latest research with metformin against prostate cancer is very encouraging. Men receiving radiation (external beam or brachytherapy) fared far better than the men not taking metformin (Canadian Journal of Urology, Oct. 2018).
The Latest Chapter Is Anti-Aging Activity:
It almost sounds too good to be true. Could this old diabetes drug actually slow down biological aging?
"Interestingly, there is a quickly growing body of literature demonstrating its potential in the therapy of multiple disorders other than diabetes. Many epidemiologic analyses have reported that metformin may improve prognosis of cancer patients and also may prevent tumor initiation. Moreover, there is evidence suggesting that metformin acts as an anti-aging factor and modulates the microbiota, promoting health. Thus, metformin is currently being investigated for new applications."
The authors describe potential mechanisms for an anti-aging action of this medication along with ways the drug could combat cancer. They characterize metformin's potential on both fronts as "promising."
More recently, Canadian scientists studied the effects of metformin on ovarian fibrosis (Clinical Cancer Research, Oct. 9, 2019). The research was conducted in mice, not women.
However, the researchers concluded, it
"suggests a potential use for metformin in ovarian cancer prophylaxis."
The Bottom Line on Metformin (Glucophage):
Metformin is an old diabetes drug that is being rediscovered for its potential role against cancer. Only time will tell whether it will live up to expectations. Will it turn out to be a fountain of youth? Doubtful, but if it can improve longevity, that would be an added bonus.
In the meantime, metformin remains one of the least expensive prescription drugs in the pharmacy. As long as people are vigilant about side effects and complications, it could become one of the most intriguing drugs on pharmacy shelves. Here is a link to our article "Is Metformin a Modern Miracle Medicine?"
To learn more about metformin and many other ways to keep blood sugar under control, you may wish to read our eGuide to Preventing and Treating Diabetes. This online resource is available under the Health eGuides tab at this website.