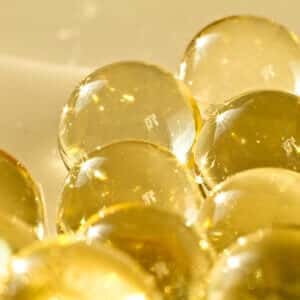 Vitamin D3 is one of the most popular vitamins in the pharmacy these days. That's because a lot of people are low in vitamin D. Vitamin D3 is often considered to be the best supplement to replenish low nutrient levels. But did you know that too much vitamin D3 can pose problems? Until we received this question, we had not realized vitamin D3 had been used as a mouse and rat poison!
D-Con and Vitamin D3:
Q. I had a little mouse problem, so I went to buy some mouse poison. The first brand I bought turned out to contain a nerve toxin. I didn't want to mess with that, so I returned it and searched for D-Con.
I'd always heard D-Con used a potent blood thinner called warfarin. I was surprised to find that D-Con now contains cholecalciferol, Vitamin D3, instead. How does that work?
What's in Mouse and Rat Poison?
A. Many rodenticides (mouse and rat poison) used to contain anticoagulants like warfarin. This drug works by causing internal bleeding. Warfarin is still used in human medicine in carefully monitored doses to prevent blood clots.
While some rodenticides may still contain warfarin, there are now other options. Bromethalin is a neurotoxin that leads to paralysis. This chemical can be very dangerous for pets. Cats may be especially vulnerable to bromethalin. Anyone who uses a mouse and rat poison must pet proof the house!
Vitamin D3 as a Mouse and Rat Poison
Cholecalciferol (vitamin D3) has been used for decades. It is considered a safe dietary supplement for humans.
At high doses this hormone causes blood calcium to rise to toxic levels. This in turn leads to kidney damage, bleeding and heart problems. This mouse and rat poison is also toxic to pets and must be kept well out of their reach.
As with all poisons, the dose is critical. That is why the tolerable upper limit is set at 4,000 IUs for adult humans. Some people believe that if a little is good then a lot is better. Anyone who uses a lot more than 4,000 IU daily should monitor blood levels of 25-hydroxy vitamin D regularly. If this fat soluble vitamin builds up in the body to toxic levels it could lead to hypercalcemia (excessive levels of calcium in the bloodstream). Symptoms can include muscle pain and/or weakness.
Too Much Vitamin D?
Here is an article and reader stories that point out the problems with too much vitamin D:
Too Much Vitamin D Resulted in Lingering Leg Pain
Kass in N.J. attributes her pain to vitamin D3:

"I have started taking D3 for the past week. I have increased pain in my legs and knees and my feet have swelled up. the fatigue is awful. Today I stopped taking it and hopefully in a few days I will have less pain. Who would think a vitamin would do this :("
Eliza in South Australia shared a somewhat similar reaction to a BIG dose:
"I was diagnosed with Hashimoto's a decade ago; my then doc prescribed 100,000iU of vit D (in oil) per week after test results. (47nmol/L when the desirable range os 60-160).

"Soon after taking the first dose, my calves cramped up badly during a regular beach walk and stayed painful. Neither the doc nor the compounding pharmacy could explain it at the time."
Deb in Kailua, Kona shared another story:
"The same thing happened to me. I had terrible bone pain in my knees and legs when I upped my vitamin D3 to 5000. I got terribly constipated. I have tried to take vitamin D3 over the years and each time it happened and I had to quit. My level is at 48 so I think I'm going to quit trying to take it, it's not worth the pain. Does this pain come from the calcium being leached from the bones or?"
Learn More About Vitamin D:
You can learn more about vitamin D in our Guide to Vitamin D Deficiency.
Share your own story about vitamin D in the comment section below.