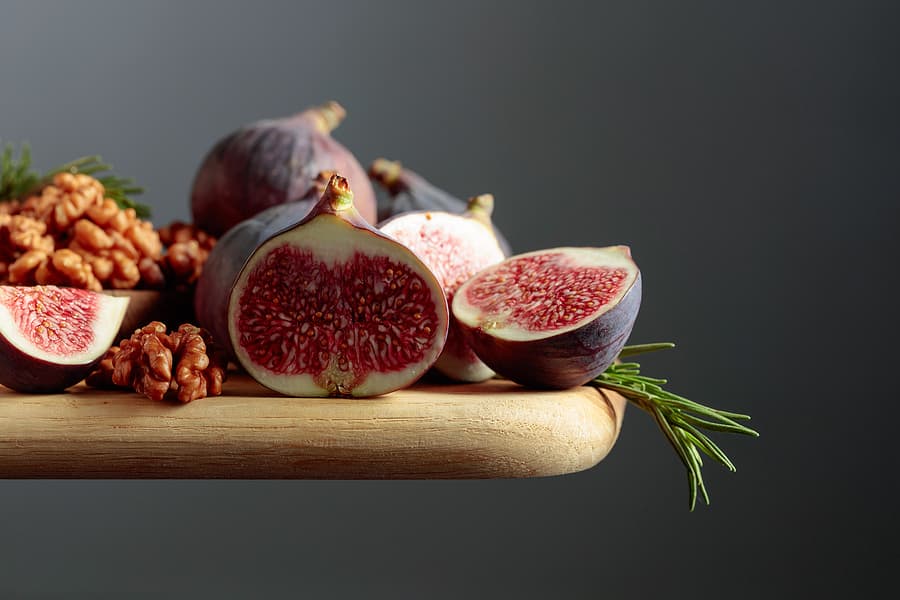 Would you like to be able to improve your health by what you put on your plate? Health professionals and patients alike may doubt that diet can be as powerful as pills. When it comes to important benefits such as preventing heart attacks and strokes, reducing the risk of diabetes or delaying dementia, doctors like medication. Strong evidence now shows, however, that a traditional Mediterranean diet rivals medications when it comes to these important health conditions. The PREDIMED study found that people following such a diet supplemented with nuts or olive oil were less likely to experience cardiovascular problems. Now, Spanish researchers report that a diet rich in nuts can help slow cognitive decline in older adults (American Journal of Clinical Nutrition, August 2023).
Eating Nuts to Maintain Brain Health:
An extension of PREDIMED published in the American Journal of Clinical Nutrition has shown that older people consuming nuts frequently have less deterioration of cognitive performance than those who rarely eat them. The two-year study included more than 6,000 volunteers between 55 and 75 years old. In this observational study, people reported whether they ate less than one weekly serving of nuts or more, up to 7 or more servings per week. Those who ate nuts most often had the smallest decline in cognition.
Nuts contain a range of important nutrients in addition to monounsaturated fat. They offer a great source of polyphenols as well as plant-based protein, vitamins and minerals. Which of these might be most important for brain protection remains to be determined. Volunteers who ate the most nuts (especially walnuts) were among those who followed a general Mediterranean diet most closely. As a result, that is a possible confounding factor. The scientists urge their colleagues to conduct more studies, especially randomized trials, to see if nuts truly help delay cognitive decline.
One of the hallmarks of a Mediterranean diet, the use of olive oil, has also gotten attention. One reader wonders if olive oil lowers cholesterol.
Does Olive Oil Control Cholesterol?
Q. I have read that olive oil may help with cholesterol control. Since I cannot tolerate statin drugs, as they cause me extreme overall body pain, this is an intriguing alternative. Does it matter if I use olive oil or do I need extra virgin olive oil?
A. According to a systematic review of randomized controlled trials, olive oil consumption might not affect cholesterol levels significantly (British Journal of Nutrition, Nov. 21, 2022). As part of a Mediterranean diet, however, olive oil does seem to help prevent cardiovascular disease (Nutrients, March 16, 2021). In one of the largest studies, people consuming extra virgin olive oil or nuts in addition to a Mediterranean diet rich in vegetables were less likely to experience heart attacks or strokes (Advances in Nutrition, May 14, 2014). A more recent follow-up confirmed the strength and solidity of this association (Circulation Research, March 2019).
Don't Forget the Herbs in a Mediterranean Diet:
This reader reminds us that a Mediterranean diet is extra tasty because of the herbs cooks use generously to season their dishes. Might these have health benefits?
Q. I often read in your column about the benefits of a Mediterranean diet. Don't forget the herbs like rosemary, marjoram and thyme!
I remember listening to Dr. Alan Maisel on your public radio show. He said that people in southern Italy used these herbs daily. Dr. Maisel suggested that such herbs might be contributing to longevity.
A. Dr. Maisel and his colleagues have published the results of their pilot study in southern Italy (Journal of Cardiovascular Medicine, Feb. 2020).  Nonagenarians and centenarians in these hilly villages were physically active and most followed a Mediterranean diet. They didn't smoke but most drank a glass or two of wine daily. These long-lived individuals were free from dementia, perhaps due in part to their diet (Medicina, May 5, 2020).
Unfortunately, the researchers did not mention the use of culinary herbs such as rosemary or thyme in their paper. However, Dr. Maisel did discuss these herbs, especially rosemary, during our interview. Anyone who would like to learn more about the benefits of such herbs might want to read our book, Spice Up Your Health: How Everyday Kitchen Herbs & Spices Can Lengthen & Strengthen Your Life.
A Longer, Healthier Life Starting at the Table:
Scientists have conducted research on diet and its effect on cardiovascular conditions, diabetes and dementia in two countries, Spain and Italy. In both, people are accustomed to following a Mediterranean-style regimen. Women who eat the Mediterranean way may also reduce their chance of a breast cancer diagnosis.
The Mediterranean diet has an excellent reputation for helping people live a longer, healthier life. However, not all studies show that it really makes a difference. A study from Tuscany, Italy, suggests that food frequency questionnaires may not tell the whole story (BMC Medicine, Nov. 24, 2021). Investigators found that biomarkers in urine and blood are better for determining how well people actually follow the regimen.
Defining a Mediterranean Diet:
This eating pattern is characterized by ample vegetables and fruits, limited amounts of red meat and dairy products, and the use of olive oil as the principal fat. People consuming more plant-based foods (vegetables, fruits and nuts) have higher levels of urinary polyphenols. Blood levels of omega-3 fatty acids rise when people eat more seafood. Most versions of this diet limit sweets and highly processed foods.
What the Study Revealed:
The InCHIANTI study followed 642 volunteers for 20 years. All the participants were at least 65 years old at the start of the study. The researchers measured total polyphenols and resveratrol in the urine. In addition, they analyzed blood levels of carotenoids, selenium, vitamin B12 and omega 3 fats.
During the two decades of follow-up, 435 of the participants died. Those with the highest levels of these biomarkers were 28 percent less likely to die during that time. They were 40 percent less likely to die of cardiovascular causes, but the risk of dying from cancer was unchanged. These findings reinforce the value of a Mediterranean diet and suggest that measuring biomarkers might help people better assess how well they are following the guidelines.
Following a Mediterranean Diet for the Sake of Your Heart:
An earlier study from Spain (CORDIOPREV) compared a modified Mediterranean diet to a low-fat diet for heart health  (PLOS One, Sept 9, 2020). Over 800 patients who had had a heart attack participated, randomly assigned to the diets.
The Mediterranean diet group consumed at least four tablespoons of olive oil daily. They were also supposed to eat at least two servings of vegetables, one serving of salad and three or more servings of fresh fruit daily. On a weekly basis, this group of volunteers tried to eat at least three servings of legumes, three or more handfuls of nuts and seeds and three or more servings of seafood. According to the protocol,  they cooked with sofrito at least twice a week. This is a sauce made of tomato, garlic, onion, aromatic herbs and olive oil. These participants cut back on red meat and avoided sugar, chips, sugared beverages and commercial baked goods.
The volunteers randomized to the low-fat diet followed American Heart Association guidelines. These minimize the amount of oil used in cooking and salad dressing and substitute low-fat for full-fat dairy products. In addition, these participants limited meat consumption to no more than once a week. They also swapped out oily fish like tuna for lean fish like cod. The investigators urged them to forego nuts and seeds as well as commercial baked goods.
Mediterranean Patterns Boost Blood Vessel Function:
The CORDIOPREV results demonstrated that the Mediterranean diet produced more flexible blood vessels within a year. There was also a drastic reduction in damage to the endothelium or lining of blood vessels. Stiffer blood vessels increase the likelihood of cardiovascular events.
Studying the Mediterranean Diet:
Earlier, Spanish scientists had made an impressive contribution when they published the first results of their PREDIMED study (New England Journal of Medicine, June 21, 2018).  PREDIMED stands for Prevención con Dieta Mediterranea, which means about what you might guess.
This randomized, controlled trial included almost 7,500 people who did not have heart disease at the start of the study but were at high risk for it. (They were overweight or had diabetes or high blood pressure.) The investigators assigned them randomly to follow a Mediterranean diet with additional extra-virgin olive oil; a Mediterranean diet with additional nuts; or a prudent low-fat diet of the type usually recommended by the American Heart Association.
Sticking with the Mediterranean Style of Eating for a Healthy Heart:
The researchers had no trouble getting the Spanish study subjects to stick with the Mediterranean diet plans. The investigators supplied the extra olive oil and nuts, which made following the diet even easier. The volunteers gravitated toward a diet rich in vegetables, fruit and fish, with little milk, meat or sweets. People had more difficulty following a really low-fat diet.
Still, the differences were significant. After less than five years, people in the Mediterranean diet groups had suffered approximately 30 percent fewer heart attacks, strokes and deaths due to cardiovascular causes than those in the low-fat diet control group. That compares quite well to the use of statins. These cholesterol-lowering drugs reduce the possibility of such an event by about 25 percent (JAMA Cardiology, June 1, 2016). (This is relative risk in both cases; absolute risk reduction is much lower.)
Vegetables and EVOO to Prevent Breast Cancer:
Q. Is it true that a Mediterranean diet with lots of extra virgin olive oil can be protective against breast cancer? If so, how do you get more olive oil in your diet besides using it in salad dressing? I do grill salmon with it, but that's not all that often.
A. Evidence from the PREDIMED trial suggests that a Mediterranean diet supplemented with extra-virgin olive oil (EVOO) can help reduce the risk of breast cancer (JAMA Internal Medicine, Nov. 2015). In this study, the women who were randomized to consume 4 tablespoons of EVOO daily were less likely to be diagnosed with invasive breast cancer. Over nearly five years, the rates were 1.1 per 1000 woman-years for those on the EVOO-enriched high-vegetable plan and 2.9 per 1000 woman-years for those in the control group on the "low-fat" diet.
In a separate Spanish study, more than 10,000 alumnae of the University of Navarra responded to repeated questionnaires about health, diet and lifestyle (Public Health Nutrition, Feb. 24, 2020). During a decade of follow-up, the women who most closely adhered to a Mediterranean dietary pattern had about one-third the average risk of a breast cancer diagnosis before menopause.
You can use olive oil in marinades, over pasta and substitute it for butter on bread. We sauté vegetables with olive oil and of course use it on all our salads. Read on for more information about how to follow a Mediterranean-style eating plan.
Can You Help Your Brain by Eating a Mediterranean Diet?
Heart disease is not the only chronic health problem that might be forestalled with a tasty menu full of vegetables, fruits, fish, legumes, nuts and olive oil. PREDIMED data also demonstrate that those on an olive oil based Mediterranean diet are less likely to develop dementia or cognitive problems (Journal of Neurology, Neurosurgery and Psychiatry, Dec., 2013).  Perhaps that is because those in the Mediterranean diet groups were less likely to suffer a stroke (Diabetes Care, Aug., 2013) A stroke results from damage to the circulatory system in the brain. Such damage can also lead to cognitive decline.
Counteracting Genetic Susceptibility:
Eating Mediterranean-style was able to blunt the impact of genetic variants that put some people at greater risk for diabetes and for stroke. One study shows that people with diabetes are only about half as likely to develop diabetic retinopathy if they follow a Mediterranean diet with at least two servings a week of fish and seafood (JAMA Ophthalmology, Oct. 1, 2016).  This complication of diabetes is one of the leading causes of blindness among working age people. (You can learn more about protecting your vision from our interview with Dr. Peter McDonnell, director of the Wilmer Eye Institute at Johns Hopkins Medical Center.)
How to Eat Mediterranean-Style:
So how can you get these benefits for yourself? A meta-analysis of studies on Mediterranean-type diets used seven criteria (Annals of Internal Medicine, July 19, 2016):
Most of the fat in the diet is monounsaturated, from olive oil or nuts.
The basis of the diet is vegetables and fruits.
The diet provides plenty of beans, peas and lentils.
Breads or cereal products in the diet are whole grain, mostly.
Dairy products are limited.
Meat is rare, but fish appears on the menu more often.
Wine, especially red wine, is permitted in moderation.
The meta-analysis shows that people following a Mediterranean diet based on these principles are less likely to suffer heart attacks, strokes, diabetes, breast cancer and colorectal cancer. That seems to us like a lot of benefit to be gained from eating delicious food with friends.
If you'd like more guidance on how to follow this healthful way of eating, you'll find it in our book, The People's Pharmacy Quick & Handy Home Remedies.