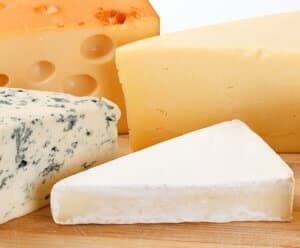 For decades people have been encouraged to consume low-fat dairy products. Policy makers have discouraged Americans from drinking whole milk, and low-fat yogurt and skim milk have been big sellers in the supermarket. Children often get these dairy products in school cafeterias.
Are Full-Fat Dairy Products Protective?
But a new study in the journal Circulation suggests that full-fat dairy products may actually be beneficial, especially for preventing type 2 diabetes. In this study, data from 3,333 adults between the ages of 30 and 75 were analyzed between 1989 and 2010.
The participants were part of the Nurses' Health Study and the Health Professionals Follow-Up Study. None had diabetes at the start of the trial. Blood samples were collected at the beginning of the research and again four years later.
Who Was Less Likely to Be Diagnosed with Diabetes?
Although these participants are queried every two years about their diets, exercise and other lifestyle factors, the investigators did not rely solely on these reports. They also took blood samples and looked for markers that people were consuming full-fat dairy products rather than the skim or low-fat versions.
The volunteers whose blood fats indicated they were consuming full-fat dairy products were 50 percent less likely to develop diabetes during the 20-year follow-up period. These data add to the growing recognition that saturated fat in dairy products may be helpful rather than harmful.