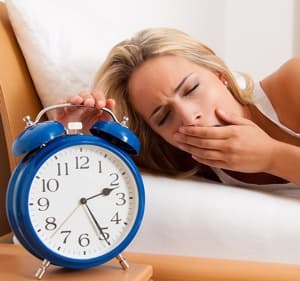 Americans tend to be sleep deprived, and the problem may be getting worse. Watching the evening news could be enough to make a person anxious, and anxiety frequently leads to insomnia. No wonder so many people rely on sleeping pills such as zolpidem or eszopiclone. But taking pills every night is not ideal. Can you manage to sleep without zolpidem?
Learning How to Go to Sleep Without Zolpidem:
Q. I have been taking zolpidem for insomnia for ten years. When I was laid off, I needed to take more and more to get to sleep.
Without insurance, I can no longer afford this drug. I have found out I can't go cold turkey, though. Heart palpitations kept me awake all night! I would appreciate your advice on how I can get off zolpidem.
Does Zolpidem Cause Dependence?
A. There is considerable controversy surrounding the question of zolpidem (Ambien) dependence and withdrawal symptoms. Researchers have reported no rebound insomnia, even after a year of nightly use (Roehrs et al, Journal of Psychopharmacology, Aug., 2012).
The official prescribing information warns, though, that
"There have been reports of withdrawal signs and symptoms following the rapid dose decrease or abrupt discontinuation of zolpidem."
Gradually tapering the dose with your doctor's assistance may reduce symptoms. Our Guide to Getting a Good Night's Sleep should help you with this project. It also has information on many nondrug options that can help with insomnia. This is an online resource, sold at www.PeoplesPharmacy.com.
Tips for Getting to Sleep Without Zolpidem:
Establishing a bedtime routine can be very helpful, especially if it involves turning off the computer and other screens half an hour to an hour before bedtime. A relaxing activity, whether it is meditating or taking a bath, can help.
During the day, many people need to pay attention to caffeine consumption. That includes coffee and tea, of course, but it can also include soft drinks and medications that contain caffeine, such as Anacin or Excedrin. Consuming caffeine after lunchtime can disrupt sleep if you are sensitive.
In some cases, a small bedtime snack like a bowl of cereal can be helpful. You want to avoid anything heavy or that might cause indigestion, though.