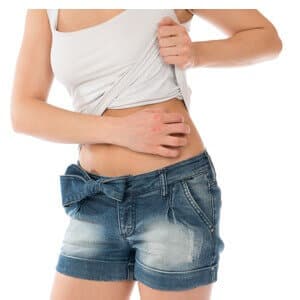 What causes itching? There are any number of causes, including allergic dermatitis (think poison ivy or poison oak) and drug reactions. Nonetheless, some of the most common and most persistent itches come from arthropods: lice, chiggers and scabies. You may have heard about chiggers (aka redbugs) and lice. Now, scabies appears to be making a comeback in the US.
What Is Scabies?
Q. I have just been diagnosed with scabies for the third time. The doctor prescribed permethrin twice and ivermectin cream once. I wear gloves all day and have cleaned my house like a fanatic. My mattress and box spring have been wrapped since I bought them, and I sanitize them daily.
What will really get rid of scabies? I don't trust what I read online, everything from bleach baths to eating ivermectin from Tractor Supply.
This itching is driving me crazy. I've seen online that the mites are now resistant to permethrin and ivermectin. Is that true?
Are Mites Developing Resistance?
A. Scabies is an intensely itchy infestation of the skin caused by tiny mites called Sarcoptes scabiei. The usual treatment is permethrin cream. This is the same compound used in many OTC lice shampoos. There is some concern, however, that the mites are developing resistance to permethrin (Mounsey & McCarthy, Current Opinion in Infectious Diseases, April, 2013). This is certainly credible, as lice became resistant to permethrin at least a decade ago (Downs et al, British Journal of Dermatology, Dec. 24, 2001).
Ivermectin is a drug used to treat a variety of parasites including heartworm and river blindness. It is fairly effective against scabies either orally or as a lotion (Rosumeck et al, Cochrane Database of Systematic Reviews, April 2, 2018). These studies show that treatment with permethrin cream can also be effective. The FDA has not approved ivermectin for treating scabies.
Your doctor may need to prescribe a second dose to completely eradicate the infestation. Do NOT take veterinary ivermectin such as that found in the Tractor Supply store. The doses for animals are different, and quality control of veterinary medicines may also differ.
Washing your sheets and bed covers in hot water should be adequate. The mites don't survive away from people for much more than a day, so the usual lice treatment precautions of vacuuming, dry-cleaning and so on are not necessary.