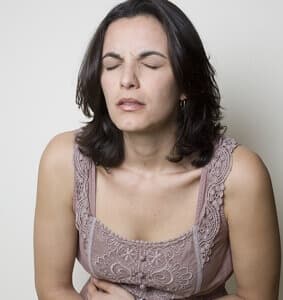 Q. I have been using Nexium for years and have been told I'll need it forever because I have Barrett's esophagus.
I know that Nexium can interfere with the absorption of important minerals and I have already had one hip fracture. I do not want to get esophageal cancer, but I worry about the long-term effects of Nexium.
A. Barrett's esophagus is a condition in which the cells lining the lower portion of the food tube become abnormal. This disorder moderately increases the risk for esophageal cancer, which is why your doctor prescribed an acid-suppressing drug. Esophageal cancer is hard to treat and has long been considered one of the deadliest of cancers.
For decades, doctors have believed that acid was the culprit behind the abnormal cellular changes of Barrett's and the eventual conversion of those cells into cancer. The assumption has been-no acid, no damage. In addition to curing ulcers and preventing heartburn, drugs like esomeprazole (Nexium), lansoprazole (Prevacid), omeprazole (Prilosec), pantoprazole (Protonix) or rabeprazole (Aciphex) were supposed to keep Barrett's esophagus from developing into cancer.
Contradictory Research
Danish investigators did a nationwide case-control study matching nearly 10,000 patients with Barrett's esophagus to healthy subjects (Alimentary Pharmacology and Therapeutics, May, 2014). Proton pump inhibitors (PPIs) such as the "zole" drugs mentioned above did not provide any cancer protection. In their own words, here is what these investigators found:
"In this population-based study among patients with Barrett's oesophagus, we were not able to prove a preventive effect from proton pump inhibitors, instead we found an increased risk of oesophageal adenocarcinoma and high-grade dysplasia [pre-cancerous abnormal cells] related to long-term PPI therapy."
What? Read that again slowly. Not only did these powerful acid-suppressing drugs not protect against esophageal cancer, they were actually linked to a very dangerous kind of cancer called adenocarcinoma of the esophagus.
A Medical Mystery: The Change in Esophageal Cancer!
Over the last forty years there has been a dramatic shift in the nature of esophageal cancer. This is unheard of in cancer epidemiology. The underlying pathology of cancer does not change radically in a short period of time unless there is some underlying environmental exposure. As humans, we do not "evolve" or change our biology so quickly.
Several decades ago squamous cell carcinoma was responsible for 90 percent of all cases of esophageal cancer. Squamous cells are the cells that normally line the esophagus, so it is not surprising that they would be the ones that would go bad in esophageal cancer.
In recent years, however, adenocarcinoma has become the dominant form of esophageal cancer, representing roughly 80 percent of all cases. This more aggressive and dangerous kind of cancer originates in gland cells that are not normally found in the esophagus.
We have asked many gastroenterologists why there has been such an increase in esophageal cancer over the last 30 years and why there has been such a sudden and dangerous shift in the pathology of esophageal cancer. The answers usually range from obesity and smoking to alcohol abuse and the drinking of hot beverages. Sorry, we aren't buying.
Could PPIs be Contributing to Esophageal Cancer?
This is heresy. Remember, acid suppressing drugs have been used for the last few decades presumably to prevent esophageal cancer. Is it possible that they have actually been contributing to this problem? Of course, we cannot answer that definitively based on just one study. There are other reports that have found no association between PPIs and adenocarcinoma of the esophagus.
Here's the key issue, so please pay attention. Remember that gastroenterologists have focused on acid as the culprit behind Barrett's esophagus and esophageal cancer. What if there were other players in this drama? The Danish authors point out:
"there is more to reflux than just acid."
We have been writing about other stomach contents for years. Bile, produced by the liver but sometimes found in the stomach, can cause inflammation, cell proliferation and cell mutations. The Danes suggest that
"PPI use may facilitate the formation of carcinogenic bile acids, explaining some of our findings."
They also go on to note that another key player in stomach juice is gastrin. This compound stimulates formation of stomach acid and promotes muscular contractions. The Danish scientists point out that gastrin levels skyrocket when people take PPI-type drugs. Gastrin stimulates cell growth that may contribute to cancer formation. They suggest that,
"This may increase the risk of gastrointestinal tumours."
No one should ever stop taking PPIs without a thoughtful conversation with the prescribing physician. This provocative Danish research needs to be replicated before any conclusions can be made. But the questions that are raised should not be shoved under the rug either!
Fractures and PPIs
Your concerns about fracture are justified, since Nexium and similar drugs are among those associated with a higher risk of osteoporosis (Therapeutic Advances in Musculoskeletal Disease, Oct. 2014). To date, there have been 34 studies involving nearly two million participants. Analysis of this research suggests "overall there is an association between PPI therapy and risk of fracture" (Current Treatment Options in Gastroenterology, Dec. 2014).
Again, do NOT stop Nexium, but discuss these complicated issues with your doctor. There are other ways to reduce your risk of developing esophageal cancer. Learn more about some surprising findings regarding aspirin and Barrett's esophagus at this link.
Would you like to read more about PPIs and cancer, PPI addiction and other ways to deal with indigestion? We have written about these topics in much greater depth in our book, Best Choices from The People's Pharmacy.
Share your own experience with PPIs (positive or negative) below. Have they worked to control Barrett's esophagus? Have cells returned to normal? We want to hear from you. Have you had trouble stopping PPIs? Let us know how you managed to discontinue such medications. Others can benefit from your story.