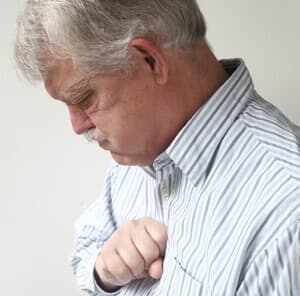 Q. Do you have a diet for helping me survive omeprazole detox? Your book Best Choices alerted me to the dangers of the drug and I want to end my addiction. When I forgot to take the drug two days in a row, I experienced heartburn hell.
Earlier I tried to take myself off the drug, but I could only stand it for a week. Now I can't skip one day without wanting to die.
A. Stopping powerful acid-suppressing drugs like omeprazole (Prilosec), esomeprazole (Nexium) or lansoprazole (Prevacid) can be tough. (We have written about this problem before.)
In one study, even people who had never had heartburn before developed it when they abruptly stopped taking omeprazole  (Reimer C, et al. Gastroenterology, July, 2009). The fact that rebound heartburn symptoms can be even worse than the initial problem being treated explains your difficulty stopping the medicine.
In another study, some healthy volunteers took placebo pills while others took pantoprazole (Protonix) for a month. When they stopped their medicine, those who had been on placebo had very little change in their digestive symptoms, while those who had taken pantoprazole had significant digestive distress (American Journal of Gastroenterology, July, 2010).
Company in Your Misery
You have plenty of company. Many visitors have reported trouble getting off omeprazole or other PPI drugs. KH reported:
"A few months ago I went to my doctor complaining of occasional nausea and stomach pain a few hours after going to bed. After having a blood test done to ensure nothing serious was going on, she suggested that I take Prilosec OTC for a 28 day cycle to repair my stomach lining. It seemed to work great! Last week was my first week Prilosec free and even though I only took it for 28 days my body was a mess.

"I had nausea and stomach pain frequently, had bad headaches, felt weak and generally had no energy. I went back to the doctor at the end of the week and she suggested I go back on the Prilosec. I have been really hesitant to do so because she gave me no end date, only told me I should keep taking it as long as I needed. I found this site just in time! I will definitely be looking up natural remedies to cure my issues."
Joe discussed this phenomenon with NPR reporter Richard Knox several years ago. Gradual reduction of the dose, if possible, is a good tactic.
Tips for Getting Off Omeprazole
Diet
The effort to stop the medication is worthwhile. Such proton pump inhibitor drugs (PPIs) have multiple frightening side effects, especially when used for a long time. The most recent bad news on this front is that such medications can increase the risk of a heart attack by about 20% (PLoS One, June 10, 2015).
In addition to avoiding the foods that generally cause you heartburn, you might want to experiment with a low-carb diet. One small study found that when obese individuals followed a very low-carb diet, similar to Dr. Atkins' recommendations, their reflux symptoms improved and they had less acid splashing up into the lower part of the esophagus (Digestive Diseases and Sciences, Aug. 2006).
Almonds
A number of people have reported that eating a small quantity of almonds after a meal can ward off symptoms of heartburn. Dr. Crystal wrote:
"I have a new patient with severe heartburn. (I find taking a person off their allergens usually clears it up permanently.)

"I saw her yesterday and she had a strong aggravation during our visit. I watched her stop it almost immediately with 2 almonds. She says it works every time."
We should caution that some individuals report almonds make their symptoms worse, although many report that it helps as much as medication, if not more. Stella suggests sipping almond milk for reflux relief.
Vegetables
Some readers are enthusiastic about broccoli as a heartburn remedy. One fellow who calls himself Luke Skywalker reported that cutting out meat, flour and sugar and drinking a cup of freshly made vegetable juice twice a day was his ticket to alleviating heartburn symptoms. Another visitor wrote:
"During the first two weeks I ate 1/2 cup of broccoli a day (sometimes raw, sometimes cooked). I was able to stop taking Prilosec.

"Now I make sure to eat broccoli at least twice a week. I haven't had any problems with reflux in more than a year."
Probiotics
Other possible dietary remedies include fermented foods. One person wrote that drinking homemade sauerkraut juice eased symptoms quickly, perhaps due to the beneficial probiotic microorganisms in sauerkraut. Such bacteria have been shown to relieve digestive symptoms (Gut Microbes, Nov.-Dec., 2010).
Other remedies that people have tried and liked include eating half a banana, drinking bitters in club soda, swallowing a spoonful of yellow mustard and chewing sugarless gum. There are even studies demonstrating the value of chewing sugar-free gum to fight reflux symptoms (Journal of Dental Research, Nov., 2005; Journal of Dietary Supplements, June, 2015).
Herbal Remedies
One very helpful botanical medicine is deglycyrrhizinated licorice, DGL. Glycyrrhizin is one of the active compounds in licorice and gives licorice root its sweetness, but it can cause side effects such as high blood pressure. Removing the glycyrrhizin allows other ingredients in licorice to go to work calming heartburn symptoms. The usual recommendation is to take DGL twenty minutes before each meal.
Cayenne pepper extract is less common as a heartburn remedy, but a number of readers have testified that taking cayenne pills or adding Tabasco or other hot pepper concentrate to a beverage can prevent or reverse the discomfort of heartburn.
Another botanical medicine that is often very helpful is ginger. Ginger has been used for centuries to ease digestive distress, especially nausea but also reflux symptoms. We suspect that ginger is responsible for the benefit so many people have noted from using "Persimmon Punch."
The Amazing Persimmon Punch Story:
Q. I have been taking acid-suppressing drugs like omeprazole for more than 20 years.
After reading about the side effects of such drugs, I am ready to quit. I understand that this can be painful.
I read about persimmon punch on your website and would like to try it to avoid heartburn. How often should I take it?
A. People who take proton pump inhibitors (PPI) such as esomeprazole (Nexium), lansoprazole (Prevacid) or omeprazole (Prilosec) may experience rebound hyperacidity if they stop their drug abruptly (Gastroenterology, July, 2009).  Symptoms of reflux can last for weeks.
One reader phased off omeprazole over seven months by reducing the dose gradually. According to people who have used persimmon punch in this effort, it helps to drink two ounces before each meal.
The first time we heard about persimmon punch, it was from a woman who had eaten in a Korean restaurant:
"Someone ordered Persimmon Punch, a concentrated cinnamon-ginger drink, for dessert. A few sips later, I felt fantastic. After a month of adding 3 tablespoons of the cinnamon-ginger drink to my tea morning and night, my heartburn was in control."
You can find the more details on the Persimmon Punch recipe along with Tips from Dr. Tieraona Low Dog for getting off PPIs in our Guide to Digestive Disorders.
DGL (D
eglycyrrhizinated Licorice)
Q. Stopping omeprazole (Prilosec) is really hard. When I tried, my heartburn came back worse than ever. I heard a report on public radio last year that when people stop this kind of medicine they experience rebound acidity that leads to bad heartburn.
An Internet search revealed a number of folks using deglycyrrhizinated licorice extract (DGL) to manage their reflux. When I asked at my local health food store, I learned that many people claim DGL has helped them get off omeprazole.
I went cold turkey off the omeprazole and chewed two 400 mg DGL tablets before each meal. If it was a particularly spicy meal (garlic is a culprit for me), I used an additional tablet after the meal. I followed this regimen for several months and then stopped altogether.
Today I seldom need the DGL, but when I do, I chew a single tablet for immediate relief. I continue to be amazed how effective this is.
A. Licorice that has not had glycyrrhizin removed could be dangerous. People who overdose on natural licorice may experience hypertension, headaches, hormonal imbalance and reduced libido.
DGL, on the other hand, appears much safer. It has been prescribed in Europe and South America to treat ulcers (Gut, June, 1985). Others tell us that DGL can help in gradual withdrawal from acid-suppressing drugs such as omeprazole.
Apple Cider Vinegar…Really!
Surprisingly, many people find that taking apple cider vinegar in a glass of water alleviates symptoms quickly.
And of course, dissolving a half teaspoon of baking soda in four ounces of water and drinking it is an old-fashioned but effective heartburn remedy. Don't overdose, though and don't combine the baking soda and vinegar; that would create a dramatically foaming concoction reminiscent of a grade-school volcano project.
Revised February 19, 2016