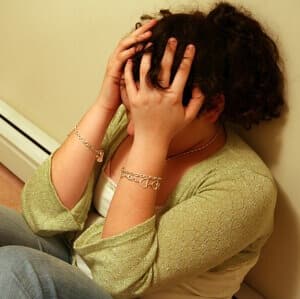 The FDA insists that all generic drugs sold in the U.S. are "identical" to their brand name counterparts. Visitors to this website disagree. Over the last several years we have heard from many visitors to this website that some generic sertraline (Zoloft) products do not work as well as the brand name. This antidepressant is taken by millions of people. The reports we are getting make us wonder how good a job the FDA is doing at monitoring foreign-made pharmaceuticals. The FDA stopped sending its inspectors abroad during the pandemic.
An FDA insider tells me that the agency has not seen much in the way of complaints about generic sertraline, but we certainly have. One reader recently asked us about how to find an authorized generic sertraline that could be trusted.
What Is an Authorized Generic Drug?
Authorized generics are licensed by the original manufacturer and must follow the identical recipe as the branded product. In some cases, the authorized generic drug is made on the same production line as the branded product.
Generic medications that are not "authorized" by the original developer have to be reverse-engineered and may have different inactive ingredients and a different delivery system. Read about our experience with Wellbutrin XL 300 and Budeprion XL 300 below. It is a tale of woe and intrigue.
A reader had problems after switching from Zoloft to generic sertraline:
"I took Zoloft for depression for 22 years and it worked well. The cost of the name brand got too high, so I tried generic sertraline.

"This has caused me serious problems (dizziness, spacing out while driving, disorientation for 3 to 4 hours post-dose, return of depression symptoms 3 to 4 days after change). I found one generic that works for me, but pharmacies are dumping it to save a few dollars per prescription. Unfortunately, I have not done well with generic sertraline from several other companies.

"Mix and match generics are not good for me. I believe FDA standards for bioequivalence are inadequate. I've read what you've written about authorized generic medicines. How can I find one?"
We received this message from another reader:
"Greenstone sells the authorized generic sertraline. I bought 180 pills for $45, as I didn't want to wait for insurance approval. I had to pay $500 for 45 Pfizer pills before this.

"Now the pills look exactly like the Pfizer brand name ones. It's even stamped 'Zoloft' on one side. I guess they are just taking the pills off the same assembly line and bottling them as Greenstone. I have transitioned from the Pfizer-branded Zoloft to Greenstone sertraline and have not noticed any difference."
What Happened to the Authorized Generic Sertraline from Greenstone?
This reader wants to know what happened to Greenstone's sertraline:
Q. You've written about "authorized generics" in the past. Greenstone used to make one for the antidepressant sertraline, but they've discontinued manufacturing it.

Is there an authorized generic sertraline available at all? I'm not sure if the brand name (Zoloft) is available, but it's astronomically cost-prohibitive anyway. Any help or info would be much appreciated!
A. Greenstone has been merged into a larger company called Viatris, which also absorbed Mylan and the Upjohn division of Pfizer. Previously, Greenstone manufactured many authorized generic versions of Pfizer brand name drugs.
For authorized generic drugs, the brand-name maker licenses the product and supplies the precise recipe or even the pills themselves. Consequently, an authorized generic is extremely similar or possibly identical to the brand name. Greenstone stopped supplying sertraline in October 2021.
You are not the only person who misses the authorized generic.
Another reader wrote:
"I haven't felt well since I was switched from Zoloft to generic sertraline. My insurance will not pay for Zoloft, and it is too expensive for me. The only generic that worked for me was Pfizer's own generic for Zoloft: Greenstone. But the pharmacist cannot find any. It makes no sense to take cheaper medication if it isn't effective."
Brand-name Zoloft could cost as much as $450 for a month's supply. However, there may be another option. PharmacyChecker.com lists several Canadian online pharmacies that accept American prescriptions. The cost for brand-name Zoloft runs from about $25 to $85 a month. You can learn more about authorized generic drugs and lower-cost brand products from legitimate Canadian pharmacies in our eGuide to Saving Money on Medicines. 
More Reports of Generic Zoloft Difficulties:
Michelle reports:
"I noticed this last month when picking up my Rx refill that the sertraline (Zoloft) tablets were different, but I know there are several manufacturers of medications, so I didn't think much of it. Now, after almost a month on the new generic, my anxiety is at another rise; panic attacks are prevalent and I had no idea until just now researching this drug why thus was happening.

"I guess I'll be switching to a different pharmacy. And trying to ride out the next few days in hell…"
Sharon:
"The generic sertraline made me feel like I was on some sort of 'speed,' and it appears that others are feeling some pretty negative side effects as well. I had done very well for years on the Greenstone generic, but within two days of starting the tablets from an Indian generic drug company I began feeling manic and couldn't sleep at all. I felt like my brain had gone into overdrive."
Tim:
"I refilled my prescription for sertraline (the MFG for my drugs went from Greenstone to a different generic MFG. I noticed the pill looked different and the MFG seemed different but, I figured it wouldn't be that big of a deal.

"After 2 weeks of the drug I would go home after work and I wanted to kill everyone. I was so emotional and all over the place. At this point, I literally started to feel schizophrenic and not myself. Anyone that crossed my path at home regretted it, and I would lock myself in my room for hours, wondering what is wrong with me. I just knew I was feeling weird.

The Tip-Off:

"Finally at work, someone mentioned a very similar issue they had where they had a bad reaction to a new generic version of a pill they've been taking forever. Going home, I was set to figure everything out, but as soon as I closed the door, I had the worst panic attack of my life. I have had anxiety issues for many years and I have overcome this a million times, but this one sent me to the hospital. I called my mom because I felt strange and I was slurring my words and could only answer yes/no questions.

"My mom came to check up on my and found me face down on the floor having a seizure (ended up being a pseudo-seizure). I was hospitalized for 24 hours. I feel like this is sickening that you can be on the same drug for years and then they're allowed to switch generic manufacturers without really telling you."
Mel:
"I have been on Sertraline 25mg manufactured by Greenstone for many years until Walgreens switched to selling the drug manufactured by a foreign manufacturer. After taking the substitute, I have had the most horrific panic attacks and pervasive anxious feelings. This mental anguish is unprecedented for me. Apparently, it is chemical and due to the change of manufacturer. (I am fortunate not to have any major stressors to blame.)"
Sue:
"I have been on Zoloft since 1991. As soon as generic sertraline became available, I switched. I have been stable for several years. Since my last refill I have noticed a gradual decline in my mood. I am 'down in the hole' again and can't seem to find a way out. I've even been obsessing with suicidal ideation again. It's a scary place to be.

"Situationally, nothing has changed in my life. I am in therapy, so I feel safe. But I am certainly starting to wonder about the effectiveness of my sertraline. Has anyone else had a return of symptoms while taking sertraline vs Zoloft?"
Jennifer:
"Recently filled my Rx for generic sertraline and was informed the manufacturer changed (went from Greenstone to XXX). I know from past experience this can be an issue but I was trying to go with the flow.

"Fast forward after taking the XXX for 2 weeks and it was scary how dark my mood/thoughts were getting.

"Walgreen's actually handled it great when I went in to tell them I was not responding well at all to the XXX sertraline and needed to switch back. They were able to get me the Greenstone manufacturer again within a couple of days but it took another 2 weeks to get it back into my system and start to feel like I was in control of my thoughts again…pretty terrifying really. Overall bad experience with sertraline manufactured by XXX."
Cliff:
"I had the exact same issue as Jennifer. Sertraline was switched from Greenstone to XXX at Wallgreens. I started feeling anxious, lightheaded, and I had a Vasovagal reaction and passed out at work. After 2 weeks of this I have called Walgreens and they have ordered the Greenstone for me. I have been on this drug for over 10 years and I have never had a reaction like this."
What's Going On with Generic Sertraline?
You have just read a few of the messages we have received about generic sertraline problems. Many of these messages are from a few years back. You can read many more stories in the comment section below.
We have no way of knowing at this time whether there is a bioequivalence issue like the one we discovered with generic Wellbutrin several years ago. The FDA ignored our concerns for years, telling us that the complaints we were hearing about were likely imaginary.
We did not give up and many years later the FDA discovered to its chagrin that Budeprion XL 300 was not bioequivalent to Wellbutrin XL 300. Budeprion XL 300 and another generic bupropion were removed from the market because they were not equal to the brand name antidepressant. If you would like to read more about our experience with the FDA and bupropion, here is a link to the sordid tale.
Complaining to the FDA!
The only way we can get to the bottom of the sertraline issue is if people contact the Food and Drug Administration and share their stories. The agency does not make it easy, however. You will need to know the manufacturer, the lot number, the expiration date, and the NDC identifier. Your pharmacist can supply this information if you push her. Here is a link to the Consumer Voluntary Reporting Form FDA 3500 B. You can also report electronically by going to the MedWatch page.
Feel free to report your experience with generic sertraline below in the comment section. Let us know what generic products are working and which might be causing problems.
We will send your story on to executives in the Office of Generic Drugs at the FDA. You will also be able to share your own experiences with others so that they will know what to expect if they too are having troubles with generic sertraline.
Learn More:
You can learn more about authorized generics in our eGuide to Saving Money on Medicines. This online resource is available in the Health eGuides section of this website. It also describes strategies for verifying that online "Canadian" pharmacies are legitimate. Buying brand name drugs in the US is often prohibitively expensive. The same branded products are often much more affordable in Canada. That is especially true for antidepressants like Zoloft or Wellbutrin.