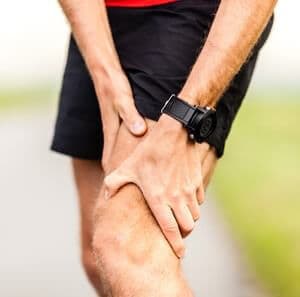 In March of 2015 we started hearing from readers of our syndicated newspaper column and visitors to this website that generic celecoxib was not working as well as the brand name Celebrex. The FDA approved generic celecoxib in the spring of 2014. At first we were a bit skeptical. The FDA keeps telling us that when people complain about generic drugs it is their imagination…a psychosomatic reaction. They're used to the brand name and they just assume the generic product is inferior.
But we trust our readers. When a certain number of complaints start showing up in our mailbox or as comments on this website, we begin to wonder what the heck is going on.
Here is one of the first complaints. We published it in our newspaper column on March 2, 2015.
Generic Celecoxib Was a Disappointment!
Q. My doctor prescribed Celebrex several years ago to help ease the arthritis pain in my knee. Three days ago my pharmacy substituted with generic celecoxib.

I was pleased with the savings, but my pain has grown worse daily. Have other people found that generic celecoxib is not as effective as Celebrex?
Here was our response on March 2, 2015:
A. The FDA approved generic celecoxib in May, 2014, so it has been available for less than a year. Although we get complaints about other generic drugs, we've not heard from readers regarding generic Celebrex. If we hear from others who have been disappointed with celecoxib, we will let you know.
Others who have experienced with this generic medication are invited to share their thoughts below.
Searching for Pain Relief
Celecoxib is an NSAID (nonsteroidal anti-inflammatory drug, in the same category as ibuprofen). Like other drugs in this class, it can increase the risk of cardiovascular complications, such as high blood pressure or even a heart attack. Some people would prefer to try nondrug approaches to controlling their arthritis pain. We discuss a number of strategies in our Guide to Alternatives for Arthritis.
Over the last several years complaints continue to come in. Five years ago we asked again, Why is celecoxib not working and what can people do? Again we received lots of comments from people who reported that generic celecoxib was just not doing the job.
Fast Forward to 2022 and Complaints About Generic Celecoxib:
Here we are eight years after the FDA gave the green light to generic celecoxib. On this post alone there are 344 comments. Many agree that the generic form of Celebrex does not work the way the brand name does. Here is a recent complaint:
Q. I have been taking brand name Celebrex for more than a decade to ease chronic back pain. My insurance company now says that I will have to use the generic celecoxib instead.

It does not work as well to ease my pain. I cannot afford to pay for brand name Celebrex out of pocket.

The FDA needs to provide appropriate protocols for generic drugs and hold those who produce junk medicine accountable. Is there a generic company that is trustworthy?
Here is our 2022 response:
A. Other readers have expressed similar complaints about generic forms of the pain reliever celecoxib. We have notified the FDA about this problem but have not received a satisfactory answer.
Brand name Celebrex is pricey. A month's supply could cost more than $500. Even with a coupon from a company like GoodRx, the price could be over $400.
If your pharmacy can order the authorized generic from Greenstone (now sold by Viatris), you could save money and still get brand name quality. Another option would be to order brand name Celebrex from a legitimate Canadian pharmacy. A three-month's supply (100 pills) would cost anywhere from $90 to $200 depending where it is shipped from. That is not generic celecoxib. It is the brand name Celebrex from Pfizer.
To learn more about authorized generic drugs and online Canadian pharmacies, you may wish to consult our eGuide to Saving Money on Medicines. This electronic resource is available under the Health eGuides tab. While you are there, you may also find our eGuide to Alternatives for Arthritis of value.