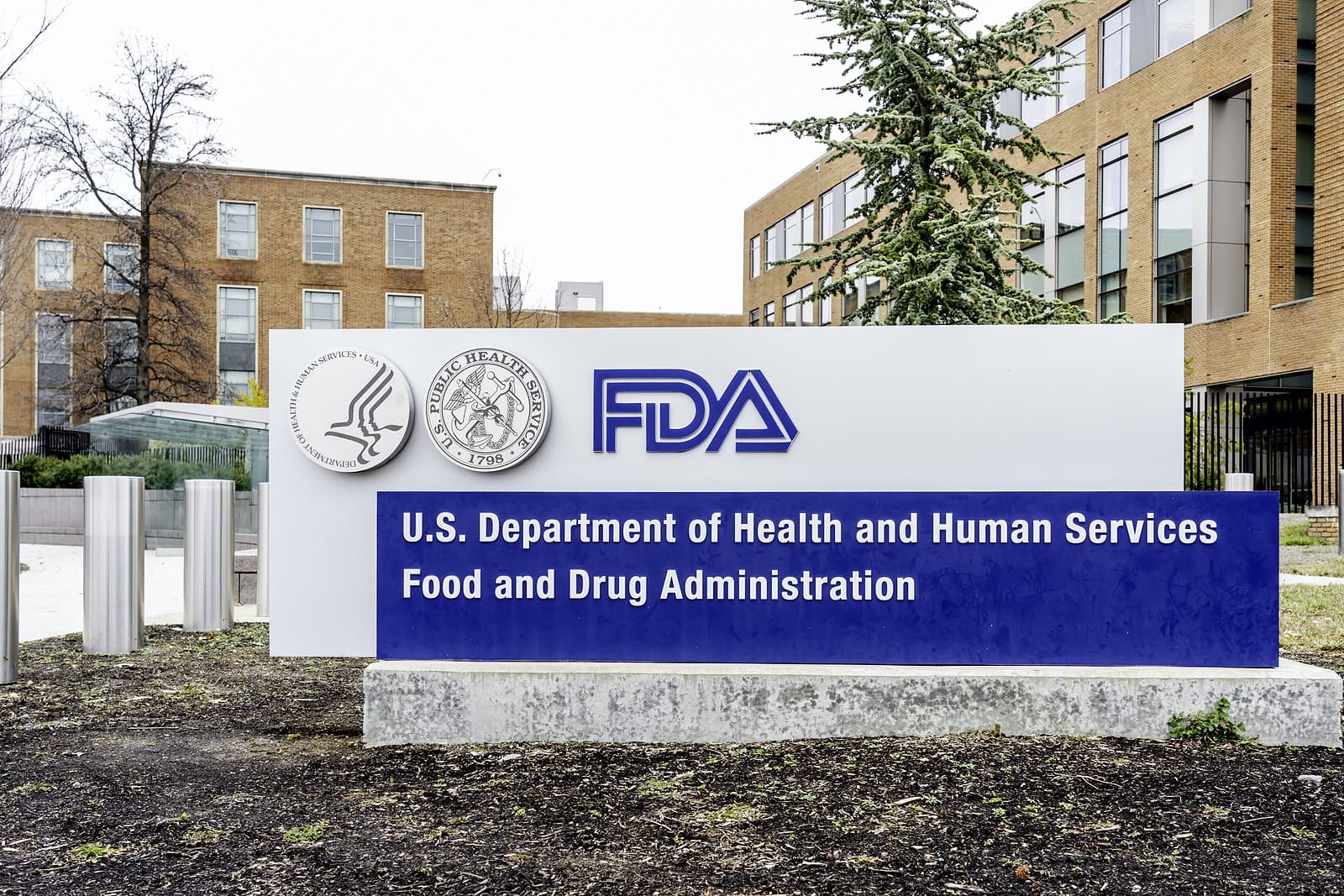 The Food and Drug Administration is supposed to be completely objective. It regulates both America's food supply and all its medications. Did you know that the pharmaceutical industry provides substantial funding of FDA? That's where "user fees" come in. Starting in 1992, the Prescription Drug User Fee Act (PDUFA) established fees that pharmaceutical companies pay to have their new drugs reviewed by the FDA. Does that make sense to you?
Does Drug Company Funding of FDA Create a Conflict of Interest?
Everyone knows what "conflict of interest" means.
"a conflict between the private interest and the official responsibilities of a person in a position of trust."
Insider Trading:
A classic example is "insider trading." Let's imagine that a person working for a drug company learns about an exciting new breakthrough. That individual is not supposed to buy stock or tell friends and family about the discovery before it is announced publicly, and the stock goes through the roof.
Referees:
A referee is not supposed to favor one team over the other. Betting on the outcome of a game that you are officiating would be another clear example of a conflict of interest.
Judges:
A judge is supposed to perform her duties with integrity and impartiality. The outcome of any case should not result in direct or indirect financial gain for the judge or her family or friends.
Can the Agency Be Impartial if Drug Companies Provide Funding of FDA?
In a very real sense, the FDA is the ultimate judge when it comes to drug approvals. A thumbs up from the Food and Drug Administration can result in tens of billions of dollars for a pharmaceutical company. A thumbs down on approval could result in financial hardship or even bankruptcy.
It is especially important for government officials to avoid any hint of a conflict of interest. There is even a law that prohibits government employees from participating in any matter that could benefit them or a close family member.
What Happens When FDA Officials Leave Government?
We had many close encounters with one FDA official in particular.
"By 2002, Joe Graedon had contacted the FDA and connected with the director of the Office of Generic Drugs, Gary Buehler. It was the start of a fraught communication that spanned years.

"Before long, the People's Pharmacy website became a clearing-house for patients wrestling with terrible symptoms after a switch to generic drugs. Patients wrote in, desperate for answers. Graedon forwarded the complaints to Buehler at the FDA. Between 2007 and 2009, he relayed complaints about at least twenty different drugs, believing that highly placed officials would want to know what patients were experiencing."
Katherine Eban went on to describe a number of problems that we reported to the Office of Generic Drugs. In particular, Budeprion XL 300 caught our attention because so many patients complained about this branded generic form of the antidepressant bupropion (Wellbutrin). Budeprion XL 300 was marketed by the generic firm Teva.
We think you will find the tale of woe and intrigue fascinating in the book, Bottle of Lies. We won't describe it here other than to point you to our description of the mess at this link.
Five years after we contacted Gary Buehler and the Office of Generic Drugs about problems with Budeprion XL 300, the FDA confirmed that the drug was not bioequivalent to the brand name antidepressant Wellbutrin XL 300. We wanted to ask Gary Buehler why it too the FDA so long to discover problems with Teva's long-acting version.
Katherie Eban wrote that I couldn't reach Gary Buehler:
"…because in October 2010, about eighteen months after plaintiff lawyers geared up to sue Teva on behalf of patients, Buehler had left the FDA. He'd taken a job as vice president of global regulatory intelligence and policy—at Teva."
"The longtime head of the generic drug division at the U.S. Food and Drug Administration is going to work for the world's largest generic-drug maker, Teva Pharmaceutical Industries Ltd.

"Gary Buehler will become vice president for regulatory strategic operations at Teva, the company said.

"'I am curious about how the other side operates. Teva is a very successful generic firm. I look forward to learning the ins and outs of the generic industry and seeing where my experience with FDA can help the process,' he said in an email.

"The FDA and Congress have been considering starting user fees for generic drug makers as a way to get more funding for reviews. User fees paid by brand-name drug makers have increased the number of FDA reviewers available for their products and shortened approval times."
Funding of FDA with User Fees:
We have never understood why Congress thinks the Food and Drug Administration should take money from the pharmaceutical industry that it regulates. This year the FDA will receive "base revenue" of $1,151,522,958 from drug companies.
"adjusted for inflation, strategic hiring and retention, and for the resource capacity needs for the process for the review of human drug applications."
Can the Agency Remain Impartial After Funding of FDA from Drug Companies?
The FDA would be quick to say that no individual agency employee benefits from drug company money. And yet when people are being paid, even indirectly, from the industry they oversee, it raises questions in the mind of the public.
More worrisome is the "revolving door" between the FDA and drug companies. If you anticipate that you could get a lucrative job working for the industry that you have been regulating for years, it might have an impact on your decision-making process.
We are not suggesting that ever happens, mind you. But here is an article from NPR titled "A Look At How The Revolving Door Spins From FDA To Industry" (Sept. 28, 2016):
Hematologist-oncologist Dr. Vinay Prasad has been a guest on our syndicated radio show. He told NPR:
"'We all know about these anecdotal cases' of a person who was 'often a major player at the FDA, someone in an important role — and then they leave the FDA and go and work for industry,' Prasad said, but he couldn't find anyone who knew whether this happened '5 percent or 60 percent' of the time.

"Prasad and his colleague Dr. Jeffrey Bien, an internal medicine resident also at OHSU, tracked 55 FDA reviewers in the hematology-oncology field from 2001 through 2010, using LinkedIn, PubMed and other publicly available job data. The researchers found that of the 26 reviewers who left the FDA during this period, 15 of them, or 57 percent, later worked or consulted for the biopharmaceutical industry. Put another way, about 27 percent of the total number of reviewers left their federal oversight posts to work for the industry they previously regulated."
Funding of FDA?
Would we want the Federal Aviation Administration (FAA) that approves new airplanes to be funded by the airline industry? More importantly, should the National Transportation Safety Board (NTSB) that investigates crashes take money from the companies involved in accidents?
In both cases, the airline industry does not contribute funds to the regulatory agencies that oversee its airplanes. That's because what the FAA and the NTSB do is considered a public service.
Regulating the pharmaceutical industry should also be a public service. Making the FDA dependent upon "user fees," though, sets it up for a potential conflict of interest.
The "Partnership" Between FDA and the Pharmaceutical Industry:
The agency maintains that it is now in a partnership with the drug companies it regulates. But when one partner is paying the other, the optics aren't good.
The FDA's controversial approval of the Alzheimer's drug aducanumab (Aduhelm) prompted a review by two congressional committees. The legislators concluded that the process had been "rife with irregularities."
The agency had violated its own protocols and practices. Moreover, it had ignored the recommendation of its advisory committee. The panel, made up of independent experts, had voted against approval because Aduhelm didn't seem to slow patients' cognitive decline.
Should the Funding of FDA Come In Part from Drug Companies?
Perhaps it is time for Congress to reconsider the way the Food and Drug Administration is funded. Remember the old adage:
"He who pays the piper calls the tune."
What do you think? Please share your thoughts about the funding of FDA in the comment section below? Should there be a "revolving door" between the agency and the industry it regulates?
Do you have a friend or family member who you think might like to read this article? Just scroll to the top of the page and click on one of the icons for email, Twitter or Facebook. If you appreciate our free newsletter, please encourage your contacts to subscribe at this link.