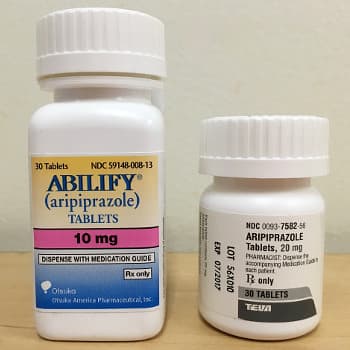 Doctors often worry that patients are not taking their medications as prescribed. Now the FDA has approved digital pills that will allow health professionals to track patients' compliance. Essentially, the pills will be equipped with tiny transmitters that will report when you take them.
Will Digital Pills Increase Compliance?
The medication FDA has approved in this new formulation is the antipsychotic drug aripiprazole, known by the brand name Abilify. Abilify MyCite will transmit an electronic signal showing when the pill is swallowed.
Dr. Peter Kramer, author of the book, Listening to Prozac, describes this as "packaging a medication with a tattletale." The FDA is requiring informed consent from patients and the reports will be managed through a cell-phone app that will, in theory, allow patients to revoke consent for monitoring if they change their minds.
Why Abilify?
We suppose that aripiprazole was chosen for this application because people with mental illness are not always reliable about taking prescribed medication. Presumably, the drug would work better if taken conscientiously. On the other hand, people with schizophrenia sometimes feel paranoid and may find such monitoring too intrusive. The FDA notes that they do not have data showing that the digital pills improve patient compliance.