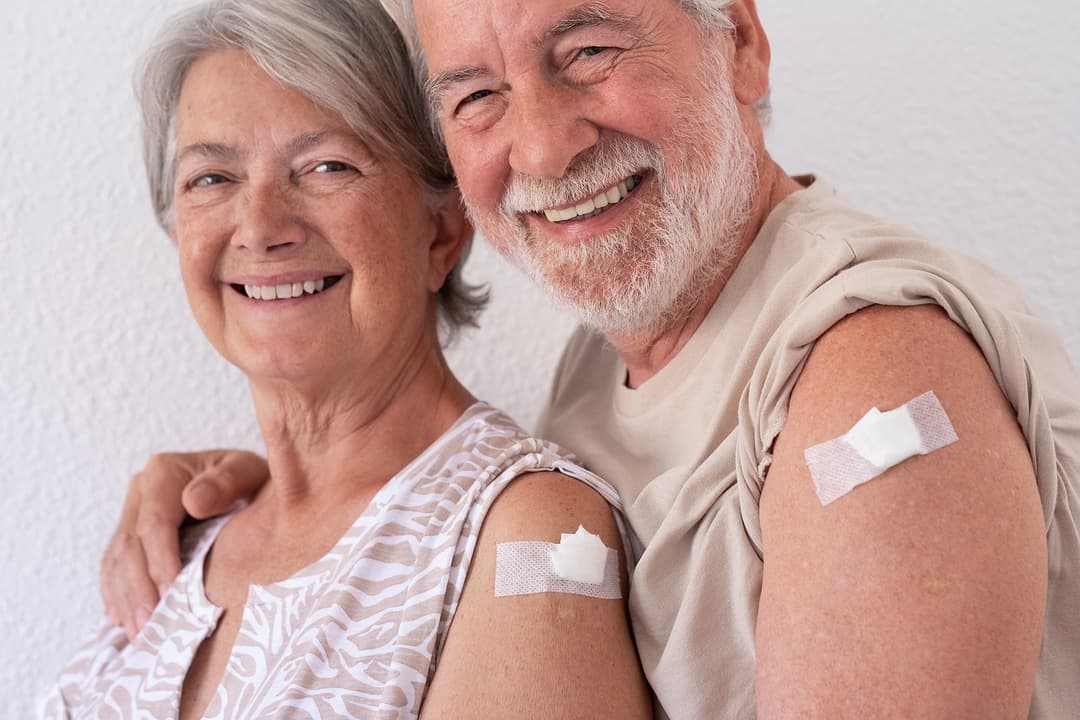 Influenza virtually disappeared from the southern and northern hemisphere between 2020 and 2021. That is attributed to the multiple strategies implemented to reduce the spread of COVID-19. They included masking, social distancing and the closing of schools and offices. Those tactics were abandoned in 2022 and the flu came back, first in Australia and now in the US. Will this year's flu shots protect you from catching influenza? What about Alzheimer's disease later in life?
Vaccine Skeptics Doubt Flu Shots Protect Them!
The anti-vax movement has been gathering steam for years. Many parents are choosing not to vaccinate their children against measles, mumps and rubella (MMR). Perhaps that is why there has been a reported measles outbreak in Columbus, Ohio, this winter. At last count there were at least 82 cases. More than a third of these kids had to be hospitalized.
I try to be objective about vaccinations, recognizing both the benefits and the risks. To be perfectly honest, though, I have a hard time being totally impartial. That's because when I was under the age of three I caught polio. I spent weeks in the Children's Hospital of Philadelphia in a polio ward. I was immobilized in traction and was surrounded by children who were dying of this highly infectious disease. You can read more about the polio story at this link.
I also caught whooping cough (pertussis) as a child. My parents were afraid it might kill me. The coughing fits were horrific and I often struggled to breathe. People who  oppose vaccines have no idea what it's like to deal with polio or whooping cough. If their kids develop either infectious disease, though, it will leave an indelible impression.
What About Influenza Vaccines?
Although most doctors are confident flu shots protect you from influenza, the level of protection varies dramatically from year to year. Unfortunately, older people who are at highest risk from flu infections are less likely to have a strong immune response to the vaccination.
We have written extensively about disappointing influenza vaccine results. That's because flu shots are highly variable one year to the next. Some years the vaccine is only 10 to 20% effective while other years it works 40-60% of the time. You can see a breakdown of vaccine effectiveness at this link.
What About This Year's Flu Shot?
The dominant strain of flu in Australia was type A, H3N2. This same strain of influenza virus is hitting North America hard.
Early signals have led the CDC to proclaim that this year's flu shots are a very good match for the circulating strains of influenza virus.
Here is what the CDC says in technical talk:
"The majority of influenza viruses tested are in the same genetic subclade as and antigenically similar to the influenza viruses included in this season's influenza vaccine.
That said, many people have not yet been vaccinated and holiday gatherings have no doubt provided an ideal opportunity for viruses to spread.
Could Flu Shots Protect People from Alzheimer Disease?
There may be another reason to roll up your sleeve, however. Many scientists have found that people who get their shots every year are less likely to develop dementia.
Previous studies have linked immunization to a reduced risk for dementia (Journal of Alzheimer's Disease, Aug. 2, 2022). To find out if flu shots protect from Alzheimer disease specifically, investigators analyzed a large database of de-identified insurance claims. These included more than two million people over 65.
The researchers divided the data into matched pairs of people who did or did not get their flu vaccines. After nearly four years of follow-up, they found fewer vaccinated individuals had developed Alzheimer disease. To be precise, 5.1% of the vaccinated and 8.5% among those who had not gotten their shots now had Alzheimer disease. Consequently, the absolute risk reduction is over 3%, with a relative risk reduction around 40%.
Previous Studies on Whether Flu Shots Protect Folks from Dementia:
A surprising number of studies indicate that flu shots protect us from cognitive dysfunction. Of course, most of these are observational studies. Scientists don't fully trust conclusions based on such data. For example, people who are most likely to be conscientious about influenza immunization may also be health-conscious in other ways. Nonetheless, other scientists have reported on this phenomenon.
Flu Shots for Veterans:
A team from St. Louis University evaluated medical records from the Veterans Health Administration (Vaccine, Sep. 15, 2021). This patient population was older, mostly male and predominantly white. The 66,822 patients who sought annual flu shots were significantly less likely to become demented. That was in comparison to 56,925 patients who chose to skip the shots. Protection kicked in at six or more years of flu vaccination.
The authors conclude:
"Repeated receipt of influenza vaccinations, compared to remaining unvaccinated, is associated with lower risk for dementia. This is consistent with the hypotheses that vaccinations may reduce risk of dementia by training the immune system and not by preventing specific infectious disease. If vaccines are identified as causative factors in reducing incident dementia, they offer an inexpensive, low-risk intervention with effects greater than any existing preventive measure."
Two Types of Vaccinations:
After analyzing the VHA data, the researchers wanted to replicate their study in a different group of patients. For this, they chose private sector medical claims data (Journal of the American Geriatrics Society, April 2022). In addition, they considered whether people receiving different types of immunization got more protection. The medical claims data covered 129,200 people, while the VHA data used for this study included 80,070.
Instead of asking whether flu shots protect seniors from dementia, they wondered whether people who got different vaccines did better than those who received only one type of shot. To determine this, they compared people who got both a shingles shot and a tetanus booster (Tdap) to people vaccinated only against shingles or only against tetanus. They also examined data on people with no vaccinations. In both data sets, two different immunizations protected people from dementia compared to no vaccinations.
In their conclusion, the authors wrote:
"Vaccinations may have non-specific associations with incident dementia. Low cost and accessible, common adult vaccinations may be an overlooked intervention for reducing dementia risk."
Why Would Flu Shots Protect Against Dementia?
There is a growing suspicion that infections may "reactivate" latent viruses that are lurking in the body. You can read about this phenomenon in this article about the anti-herpes drug Valtrex against symptoms of long COVID.
Of course this is hypothetical and needs to be fully tested. But if the concept of holds true, then preventing herpes outbreaks might be beneficial. This could also hold true for influenza outbreaks.