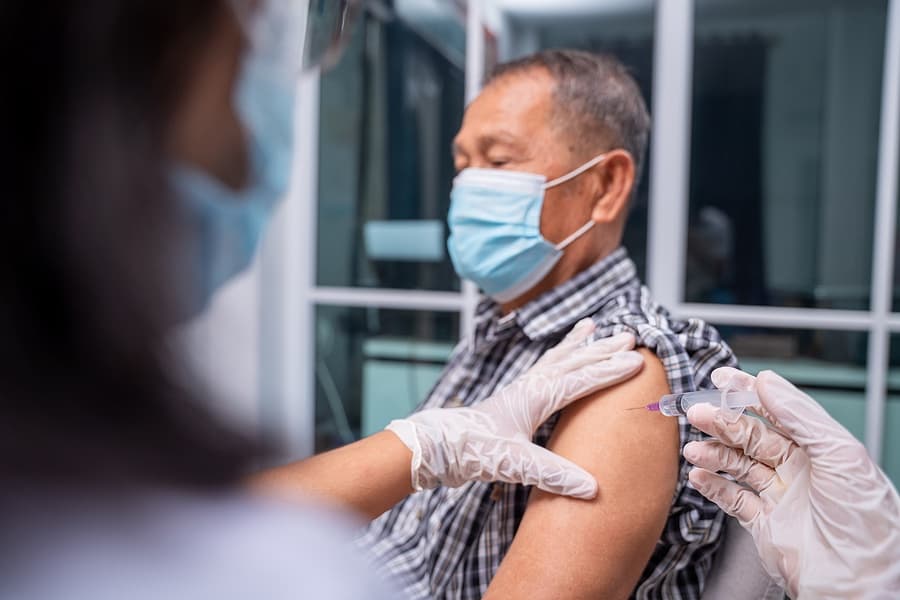 Doctors are confident flu shots protect you from influenza, although the level of protection varies from year to year. Unfortunately, older people who are at highest risk from flu infections are less likely to have a strong immune response to the vaccination. There may be another reason to roll up your sleeve, however. Many scientists have found that people who get their shots every year are less likely to develop dementia.
Could Flu Shots Protect People from Alzheimer Disease?
Previous studies have linked immunization to a reduced risk for dementia (Journal of Alzheimer's Disease, Aug. 2, 2022). To find out if flu shots protect from Alzheimer disease specifically, investigators analyzed a large database of de-identified insurance claims. These included more than two million people over 65.
The researchers divided the data into matched pairs of people who did or did not get their flu vaccines. After nearly four years of follow-up, they found fewer vaccinated individuals had developed Alzheimer disease. To be precise, 5.1% of the vaccinated and 8.5% among those who had not gotten their shots now had Alzheimer disease. Consequently, the absolute risk reduction is over 3%, with a relative risk reduction around 40%.
Previous Studies on Whether Flu Shots Protect Folks from Dementia:
A surprising number of studies indicate that flu shots protect us from cognitive dysfunction. Of course, most of these are observational studies. Scientists don't fully trust conclusions based on such data. For example, people who are most likely to be conscientious about influenza immunization may also be health-conscious in other ways. Nonetheless, other scientists have reported on this phenomenon.
Flu Shots for Veterans:
A team from St. Louis University evaluated medical records from the Veterans Health Administration (Vaccine, Sep. 15, 2021). This patient population was older, mostly male and predominantly white. The 66,822 patients who sought annual flu shots were significantly less likely to become demented. That was in comparison to 56,925 patients who chose to skip the shots. Protection kicked in at six or more years of flu vaccination.
The authors conclude:
"Repeated receipt of influenza vaccinations, compared to remaining unvaccinated, is associated with lower risk for dementia. This is consistent with the hypotheses that vaccinations may reduce risk of dementia by training the immune system and not by preventing specific infectious disease. If vaccines are identified as causative factors in reducing incident dementia, they offer an inexpensive, low-risk intervention with effects greater than any existing preventive measure."
Two Types of Vaccinations:
After analyzing the VHA data, the researchers wanted to replicate their study in a different group of patients. For this, they chose private sector medical claims data (Journal of the American Geriatrics Society, April 2022). In addition, they considered whether people receiving different types of immunization got more protection. The medical claims data covered 129,200 people, while the VHA data used for this study included 80,070.
Instead of asking whether flu shots protect seniors from dementia, they wondered whether people who got different vaccines did better than those who received only one type of shot. To determine this, they compared people who got both a shingles shot and a tetanus booster (Tdap) to people vaccinated only against shingles or only against tetanus. They also examined data on people with no vaccinations. In both data sets, two different immunizations protected people from dementia compared to no vaccinations.
In their conclusion, the authors wrote:
"Vaccinations may have non-specific associations with incident dementia. Low cost and accessible, common adult vaccinations may be an overlooked intervention for reducing dementia risk."