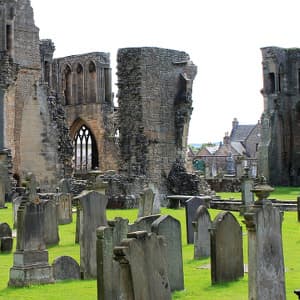 The Popularity of NSAID Pain Killer Pills:
Physicians, pharmacists and patients love NSAIDs (nonsteroidal anti-inflammatory drugs) like ibuprofen (Advil, Motrin, etc.), celecoxib (Celebrex), diclofenac (Cataflam, Voltaren), etodolac (Lodine), ketoprofen (Orudis), meloxicam (Mobic) and naproxen (Aleve, Anaprox, Naprosyn, etc). Billions of such pills are prescribed, dispensed and swallowed every year. It is estimated that over 20 million Americans swallow at least one NSAID every day to relieve arthritis pain as well as discomfort from headaches, sprains and strains.
Are Ibuprofen and Naproxen as Safe as You Thought?
Because ibuprofen and naproxen are available over the counter we tend to think of them as low-risk drugs. Even with clear instructions about only taking small doses of such a pain killer for short periods of time, many people barely bother to read the label. Surveys have discovered that one-fourth of consumers take more than the recommended dose and roughly half are unaware of the potential for NSAID toxicity or just plain don't care.
The Dangers of Your Pain Killer:
A study (The Lancet, Aug. 31, 2013) suggests that such a cavalier attitude toward your pain killer could kill you. Investigators analyzed data from over 600 clinical trials of NSAID-type pain relievers involving more than 350,000 patients. Here's what they found:
 • NSAIDs like ibuprofen and diclofenac taken in "high doses" for long periods of time are just as likely to cause heart attacks as the drug Vioxx that was pulled off the market several years ago.
• Ibuprofen more than doubled the risk of a "major coronary event" (heart attack or cardiac-caused death) when taken in doses of 2400 mg a day.
• Coxibs  such as celecoxib (Celebrex) or etoricoxib (Arcoxia) raised the risk of a major vascular event by about a third and a major coronary event by two thirds.
• Naproxen was the least likely NSAID to cause heart attacks and would be our first choice for treating pain or inflammation.
• All these NSAID pain relievers (including naproxen) doubled the risk of congestive heart failure, a serious and potentially deadly heart disorder.
• All NSAIDs (including naproxen) were implicated in digestive tract disorders including serious or life-threatening bleeding ulcers.
What Are the Hazards of a Pain Killer at Lower Doses?
What we do not know is what the risk of NSAIDs might be when taken in lower doses for shorter periods of time. It should not be assumed that such pain killer regimens are perfectly safe. Apparently, drug companies have taken such admonitions into account and are offering "low-dose" regimens (Pain Management, April, 2016).
Drug safety experts have estimated that tens of thousands of people died from heart attacks and strokes triggered by Vioxx. It is entirely likely that far more people are dying from other NSAIDs like those listed above.
The FDA is incapable of identifying these drug-induced deaths. One of the highest-level FDA officials admitted to us after the Vioxx scandal that the agency could not detect such deaths because heart attacks and strokes are so common that they couldn't tell when one was caused by a pain reliever like Vioxx and when one was just a "normal" event that would have occurred anyway.
NSAIDs and Atrial Fibrillation:
This new research comes on top of a realization that NSAIDs can trigger atrial fibrillation (A-fib) or flutter (International Journal of Cardiology, April 1, 2015). These can be serious arrhythmias with devastating consequences. Because the upper chambers of the heart are not beating forcefully, blood clots can form in the left atrium and travel to the brain, leading to a stroke.
That is why people who are diagnosed with A-fib are often prescribed blood thinners such as warfarin (Coumadin). Although this anticoagulant can reduce the risk of developing a blood clot and a stroke, it carries its own risks.
Here are some comments from visitors to this website:
"Quite unfortunately and surprisingly, I was diagnosed with atrial fibrillation earlier this year and now (ugh) I have to take both Coumadin, a blood thinner, and sotolol, a beta blocker. I've never even used an antibiotic! Nothing but homeopathics, herbs, etc. So you can imagine how I feel about having to take those meds!

"Anyway, in researching all the risk factors for that darn A-fib, NSAIDS were cited over and over as a major risk factor for the development of Atrial Fibrillation. I only took 'em on heavy skiing or hiking days, as I've had multiple injuries to both knees. But needless to say, I haven't taken one NSAID since." Cindy
"I am on high blood pressure medication and was prescribed meloxicam for a painful back sprain/strain from yard work. Within three days I was in the ER with extremely elevated high blood pressure. Just be careful if you take these types of drugs." Dee
"I was a victim of Vioxx (a COX-2 inhibitor similar to Celebrex) ten years ago this month, nearly died from it. I am still suffering from the A-fib and the effects of the drugs to control it." Hank

"I can confirm that NSAIDs cause my A-fib. I had bouts with A-fib for several years that got progressively worse. My cardiologist carried out a cardio-version about three years ago and the A-Fib completely went away. But about 6 months ago I strained my back working at my parent's house.

"My mom gave me a COX2 drug and I also took some ibuprofen that night. My A-fib came back the next day and lasted for a couple of days. I suspected a causal relationship and asked my doctor but he didn't think it was necessarily connected.

"Then last week I tore my Achilles tendon while traveling overseas. They gave me some diclofenac rub to help with the pain and it really seemed to work. I didn't realize that diclofenac is also a COX-2 drug. After using it a couple of days, my A-fib came back again and is now very persistent. After a week, I still have it and now have to go back to the cardiologist. I'm guessing another cardio-version may be in order.

"I would like to thank the drug makers for all of the extra money I'm going to have to spend to get my heart back in rhythm. And who knows how many years these drugs have taken off of my life. I would think they would do a better job of warning their customers about this very serious side effect, especially those with a history of A-fib." W.R.A.
Add your own story or comment below. If you would like to learn more about non-NSAID pain relief, check out our book, The People's Pharmacy Quick & Handy Home Remedies or our Guide to Alternative Treatments for Arthritis.
An NSAID pain killer also doubles the risk of heart failure (Prescrire International, Jan., 2016). We think it is time that the FDA alerted physicians, pharmacists and the public to the dangers of NSAID-type pain relievers. Although no one seems to want to worry about side effects from drugs like ibuprofen, celecoxib, diclofenac or naproxen, we want you to avoid a premature heart attack or stroke. There are other ways to control pain and inflammation that are far less risky!
Revised 4/11/2016