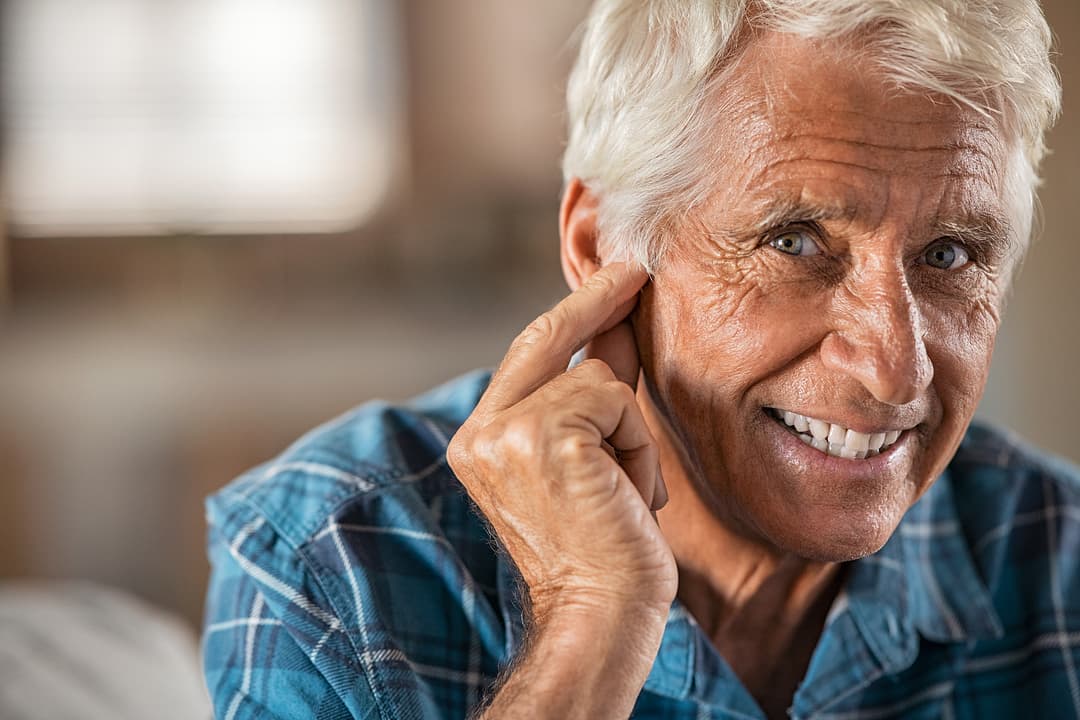 The FDA hopes to revolutionize the hearing aid marketplace. Its new rules will allow over-the-counter hearing aids to be sold directly to consumers. Manufacturers will likely sell the devices online without the involvement of an audiologist or an otolaryngologist (ear, nose and throat specialist).
Who Will Benefit from Over-the-Counter Hearing Aids?
About 30 million Americans don't hear as well as they would like, but only about a fifth of them use hearing aids. In 2016 the National Academies of Sciences, Engineering, and Medicine published a report calling on the FDA to approve over-the-counter hearing aids for people with mild to moderate hearing loss. In 2017 a bipartisan bill passed Congress and was signed into law giving the FDA that authority.
The agency has moved very slowly, but this week it announced a final rule that will allow people to buy OTC hearing aids without an audiologist's intervention. This should dramatically reduce the cost, which is one of the big barriers to hearing aid utilization.
How Much Will You Save?
A pair of hearing aids currently cost anywhere from $4,000 to $6,000. Medicare and most insurance plans do not cover the cost. That means most people have to pay for hearing aids out of pocket. In many other countries the government provides full or partial coverage for basic hearing aids. That's because it is recognized that poor hearing leads to social isolation, loneliness and cognitive decline.
It is expected that over-the-counter hearing aids will save the average American citizen nearly $3,000. They are likely to become available in pharmacies and online by the middle of October.
Some Downsides to Over-the-Counter Hearing Aids:
We expect that a lot of companies will jump on the hearing aid bandwagon. That's probably good news. But there could well be some sleaze-meisters amidst the legit manufacturers.
They will advertise their devices at very low costs and many people may purchase products that are not very helpful. That may turn them off. They may give up on quality over-the-counter hearing aids and assume that most products are rip offs. That would be a terrible shame.
Others will find some over-the-counter hearing aids too complicated to set set up on their own. Without an audiologist to help, they too may give up.
People with severe hearing impairment and those under 18 will still need to consult a hearing professional. Over-the-counter hearing aids are not intended for children or people with significant deafness.
The Objectives of the New Rule:
The FDA intends the new rule to increase competition in the hearing aid marketplace. If this results in greater accessibility and affordability, more people should be able to use hearing aids.
Other barriers to adoption, such as social stigma, may not disappear quickly, though. On the other hand, over-the-counter hearing aids and Personal Sound Amplification Products are often less visible than Bluetooth mobile phone earpieces.
One Reader's Experience:
Q. My first hearing aids, low-cost units, made a huge difference in my ability to hear. For the last four years, I have used higher-quality devices I get through the VA. They have some nice features, but they still aren't useful in noisy places like restaurants or parties.
Recently, I bought a pair of over-the-counter hearing aids online. I can wear them at the beach or the park without worrying about losing them. Also, I can wear them when my ears are sore from wearing COVID masks.
Are they great? No! Do they work? Yes! Perhaps the makers program them to enhance vocal frequencies so seniors will benefit. If you can't afford thousands of dollars for a state-of-the-art pair, OTC aids are better than missing out on the conversation.
A. Hearing aids can make a big difference. A research letter in JAMA found that older people with hearing loss are more vulnerable to dementia (JAMA, Jan. 10, 2023). The authors report that using hearing aids reduces the risk for dementia.
Learn More:
We have been anticipating this change for a few years. You may wish to listen to our interviews on the topic. They include Show 1108: Surprising Solutions to Help You Hear Better and Show 1261: Overcoming Hearing Loss.