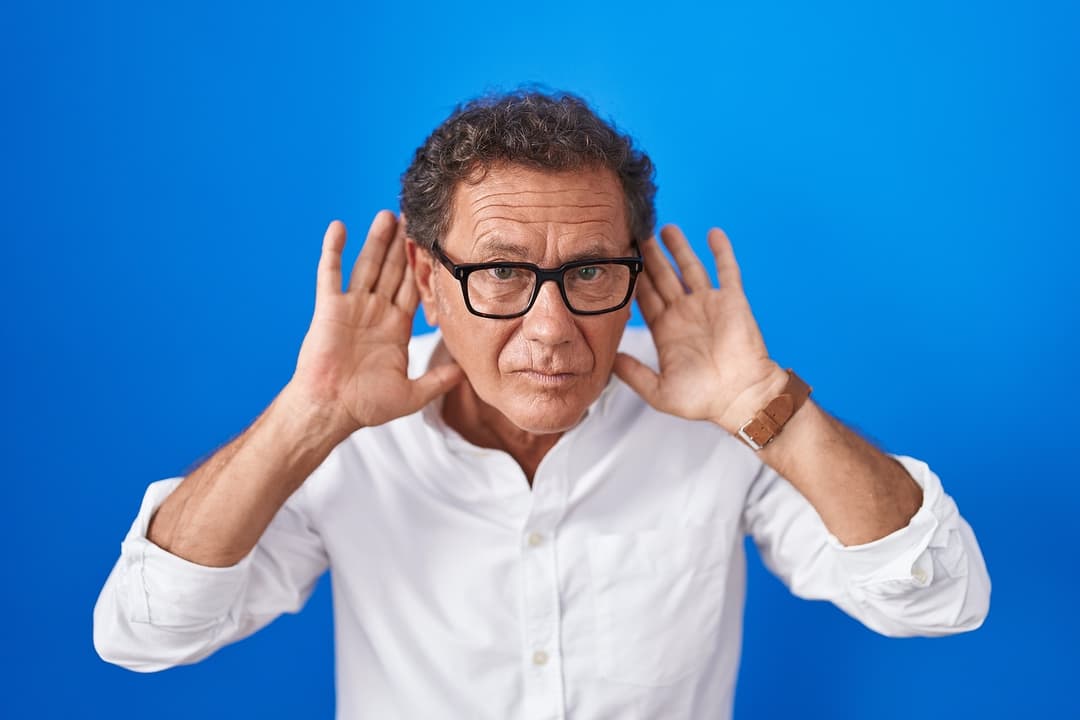 What'd you say? How many times have you had to ask someone to repeat themself? Be honest now! Do you have trouble hearing? If so, you are not alone. The NIH reports that 15% of Americans (37.5 million people over 18) "…report some trouble hearing." Perhaps you think it's just a minor problem, nothing to get excited about or spend money on. A new report in JAMA (Jan. 10, 2023) suggests that your hearing loss could be contributing to dementia.
Your Hearing Loss and Dementia:
The authors of the research letter in JAMA do not beat around the bush.
They state right at the very start of their study that:
"Hearing loss accounts for 8% of global dementia cases, rendering it the largest modifiable risk factor for dementia at a population level."
These researchers go on to describe their study. Over 2,400 older citizens were assessed for hearing and cognition. Those with hearing loss were more likely to have a higher prevalence of dementia compared with people whose hearing is normal.
What About Hearing Aids for Your Hearing Loss?
The authors report that:
"Hearing aid use was associated with lower dementia prevalence, supporting public health action to improve hearing care access, including increased availability of affordable hearing aids…"
Given that there are no effective treatments for cognitive decline, addressing hearing loss would seem to be prudent public health policy.
Should You Buy an Inexpensive OTC Hearing Aid for Your Hearing Loss?
In case you missed it, the Food and Drug Administration recently issued a final rule making it easier to buy OTC hearing aids at an affordable price. Instead of spending $4,000 to $6,000, some of the newer OTC products cost less than $1,000.
"The FDA's final rule: Establishing Over-the-Counter Hearing Aids, issued on August 17, 2022, to improve access to safe, effective, and affordable hearing aids for millions of Americans is now in effect. This action enables consumers 18 years of age and older with perceived mild to moderate hearing loss to purchase hearing aids directly from stores or online retailers without the need for a medical exam, prescription, or a fitting adjustment by an audiologist."
We are usually enthusiastic about getting helpful tools into the hands of consumers. We have certainly supported the idea of affordable hearing aids to help people with mild to moderate hearing loss. But there is a catch.
We wrote enthusiastically about this topic and were criticized by a lot of folks. That forced us to ask:
If you click on this link, you will learn about the downside of inexpensive hearing aids that do not work very well for your hearing loss. There are some other drawbacks. Who will adjust them for the quirks of your hearing loss? If you are disappointed with the results, will you give up and abandon the idea of overcoming your hearing loss? Will that increase your risk for dementia later in life?
"Among adults aged 70 and older with hearing loss who could benefit from hearing aids, fewer than one in three (30 percent) has ever used them. Even fewer adults aged 20 to 69 (approximately 16 percent) who could benefit from wearing hearing aids have ever used them."
Perhaps it is time to come to terms with your hearing loss. We make no recommendations on OTC hearing Aids, but the National Council on Aging (NCO) offers this evaluation:
The 6 Best Over-the-Counter (OTC) Hearing Aids of 2023
Consumer Reports (Oct. 18, 2022) offers this overview:
What to Know About Eargo, Jabra, Lexie, Sony, and Other Over-the-Counter Hearing Aids
The features they offer, where you can buy them, how much they'll cost you, and more
Final Words:
If you have already purchased hearing aids to overcome your hearing loss, please share your experience in the comment section below. If one brand has been especially helpful for you, we would love to learn about it. Your story could help someone else avoid cognitive decline associated with hearing problems.