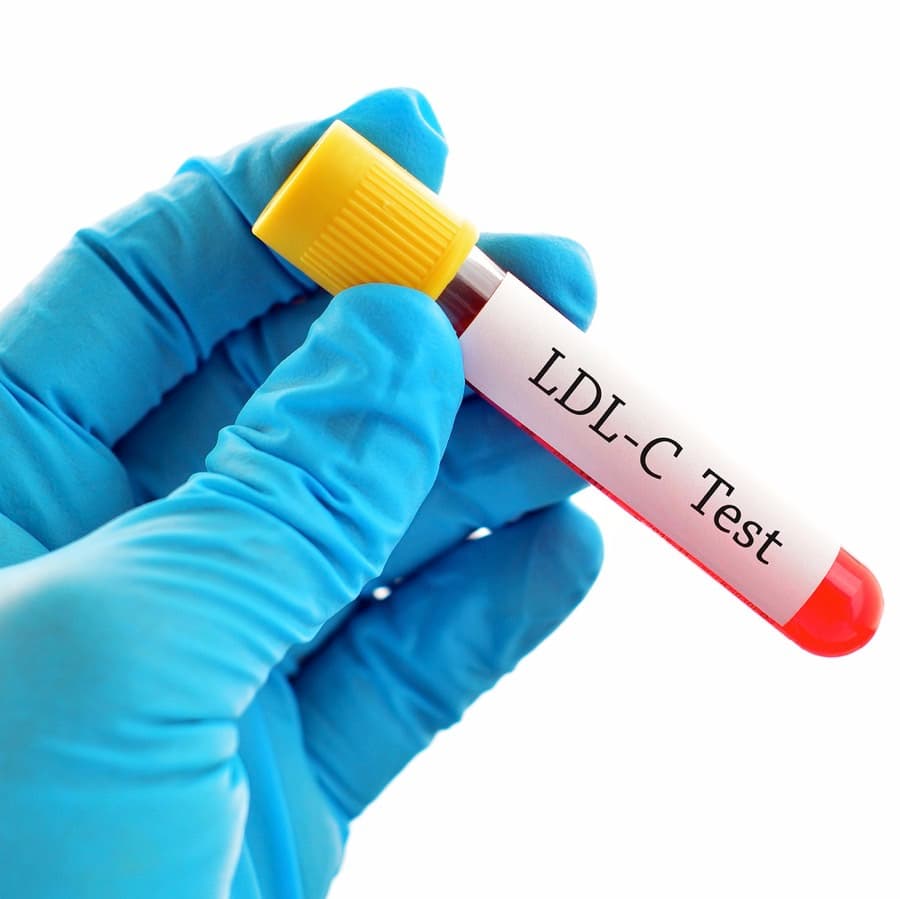 Most people want to keep their cholesterol under control, but some would prefer to do so without medication. It is possible to use your diet to lower your cholesterol levels. Some people report that eating oatmeal with cinnamon every morning can make a difference. Will adding cinnamon to your food help reduce your cholesterol?
Reduce Your Cholesterol with Cinnamon:
Q. You've written recently about lowering cholesterol. About 15 years ago, a friend of mine conducted an experiment for his doctor. He started taking 1/2 teaspoon of cinnamon daily. After 90 days, his cholesterol levels were lowered to normal.
My own numbers were sky-high 40 years ago when my parents died. Our high cholesterol is hereditary. Various medications including niacin and statins resulted in bad consequences.
For many years now, I have relied on diet. My cholesterol numbers are not low enough, but I have not had a heart attack although I am nearly 83. I eat a lot of wild salmon and avoid processed foods. I also consume at least 1/2 teaspoon cinnamon in oatmeal or an anti-inflammatory shake daily.
A. Thank you for sharing your story. A recent meta-analysis considered cinnamon for lowering blood lipids like cholesterol in people with type 2 diabetes (Complementary Therapies in Medicine, Sept. 29, 2020). The researchers analyzed 16 studies with more than 1,000 participants and found that cinnamon supplementation reduced triglycerides, total cholesterol and LDL cholesterol. In a study of women with polycystic ovary syndrome, cinnamon lowered blood sugar and insulin as well as cholesterol (Asia Pacific Journal of Clinical Nutrition, 2018).
One word of caution: cassia cinnamon, which is the most commonly used spice, may contain coumarin. This natural compound can harm the liver in high doses. There is negligible coumarin in Ceylon cinnamon. You can read more about this potential hazard near the end of this post.
Another reader also wonders about using cinnamon to control cholesterol levels:
Q. My doctor has found that my cholesterol is 250 and wants to prescribe a statin to lower it. I've read that cinnamon can reduce your cholesterol. Is that true?
A. A meta-analysis of 13 studies found that cinnamon supplementation can lower triglycerides and total cholesterol, although it may not affect LDL cholesterol (Maierean et al, Journal of Clinical Lipidology, Nov-Dec. 2017). 
Other readers have reported success with cinnamon. Here is one testimonial. 
Using Cinnamon to Reduce Your Cholesterol:
Q. I am curious about the health value of cinnamon. A year ago, I ran across a Web site suggesting cinnamon to reduce bad LDL cholesterol in people with type 2 diabetes. I do not have this disease, but I wanted to improve my LDL with this spice.
I've been working to improve my cholesterol levels with exercise and healthy diet. For about 10 years, my typical LDL was 135 while my HDL was 35. My siblings have similar numbers.
This year's numbers were 114 and 43. My total cholesterol dropped from 192 to 170 and my triglycerides went from 98 to 65. The only change that I did in the last year was to have 1/4 teaspoon cinnamon on my breakfast every morning. I am pleasantly surprised. I like cinnamon and plan to continue taking it regularly. Most members of my family are politely skeptical. Have you seen any research?
Cinnamon Lowers Blood Sugar and Triglycerides:
A. A randomized placebo-controlled trial was published in Diabetes Care (Dec. 2003). As you report, it involved people with type 2 diabetes. The scientists found that cinnamon can help lower blood sugar, LDL cholesterol and triglycerides.
Since that study there has been other research to suggest that cinnamon (as well as bitter melon, Gymnema sylvestre, fenugreek, coffee, etc) may play a role in diabetes prevention and blood sugar control (Ballali & Lanciai, International Journal of Food Sciences and Nutrition, March 2012). Another study (Qin et al, Journal of Diabetes, Science and Technology, May 2010) reported that components in cinnamon can help reduce insulin resistance, a forerunner to something called metabolic syndrome and ultimately to diabetes.
In addition to its ability to reduce your cholesterol, cinnamon calms inflammation and inhibits platelet aggregation, making unwanted blood clots less likely (Jiang, Journal of AOAC International, March 2019). Turmeric also may lower cholesterol and perhaps raise beneficial HDL cholesterol (ibid). 
Reader Testimonials on Cinnamon to Reduce Your Cholesterol:
Q. I read your column in my local newspaper and enjoy it very much.  I've read some very interesting remedies.
Yesterday your column was on foods such as cinnamon to help lower cholesterol. I've been eating cinnamon toast for almost 6 months and am very curious to see if it helps me.
A. The American College of Cardiology and the American Heart Association have teamed up to recommend statins for tens of millions of Americans. We suspect that lots of folks would like to control their cholesterol with food first. A surprising number of foods can actually make a difference on these numbers. Cinnamon is just one of them (Allen et al, Annals of Family Medicine, Sept-Oct. 2013). A study of cinnamon, cardamom, saffron and ginger found that each of these spices lowered cholesterol over the course of two months (Azimi et al, Review of Diabetic Studies, Fall-Winter 2014).
Other readers have reported their experiences. You may find them helpful.
Jim wrote:
"I have been using Saigon cinnamon for about two months as a supplement to my diet and medication. It goes in my coffee, cereal, or oatmeal (at least once daily in the morning).

"A sprinkle of cinnamon daily keeps my blood sugar from spiking. I still must maintain a diet of low carbs and no sugar, but my glucose remains fairly constant levels (between 70 and 140) whereas without the spice it would spike sometimes as high as 230 for no apparent reason. Also, my A1C has dropped to 6.1 from the low 8s during this time."
Diane also experienced benefit:
"I am a Type 1 diabetic. Cinnamon really does work for me. If you are a Type 2 diabetic, don't assume that it will decrease your blood glucose levels to a 'normal' level. There's no cure for this disease, obviously.

"I have noticed that cinnamon does a lot for me and my ailments from diabetes like my blood sugar level, cholesterol level, blood pressure readings, regularity, and gastroparesis [slow stomach emptying].  I found many benefits from cinnamon."
JLB got two benefits from a cinnamon extract:
"I tried a concentrated form called Cinnulin for lowering my glucose level. It helped with that and surprisingly it lowered my triglycerides from 61 down to 51. I got a double benefit."
Morning Star had a response she didn't expect:
"These cinnamon stories really caught my attention. For over a year, I've been eating daily oatmeal with a sprinkling of it, in the hope of helping reduce my cholesterol. I've also noticed that my Raynaud's [a circulatory problem where hands get very cold] has not been as severe as it had been, but I never made the connection until reading material on this website. Coincidence?

"I'd be cautious about taking capsules because overdose is a possibility. However, I think I will sprinkle a bit more on my oatmeal."
Hazards of Cinnamon:
It is smart to be cautious; too much cassia cinnamon (the usual kind from the grocery store) could have enough coumarin in it to harm the liver. If you were taking a statin-type cholesterol-lowering drug and added cinnamon to reduce your cholesterol even further, you might put yourself at risk for hepatitis (Brancheau et al, American Journal of Case Reports, April 29, 2015).
Coumarin is not present in water-extracted concentrates such as Cinnulin. Moreover, it appears not to be present in any significant quantity in Ceylon cinnamon (Cinnamomum verum), which is also sold as canela in Latin or Mexican grocery stores. When people add cinnamon to coffee grounds in a paper filter, the resulting cinnamon-flavored beverage has no coumarin.
Learn More:
Scientific research on the metabolic effects of cinnamon, turmeric and other spices is not yet up to the highest standards one would wish. Consequently, physicians are understandably cautious when it comes to recommending a common household spice to treat serious conditions like diabetes or high cholesterol. We have heard from others, however, that a small dose of cinnamon may sometimes help control triglycerides and blood sugar. We have compiled research about the healing power of cinnamon and other spices as well as common foods from the kitchen in our book, Spice Up Your Health.