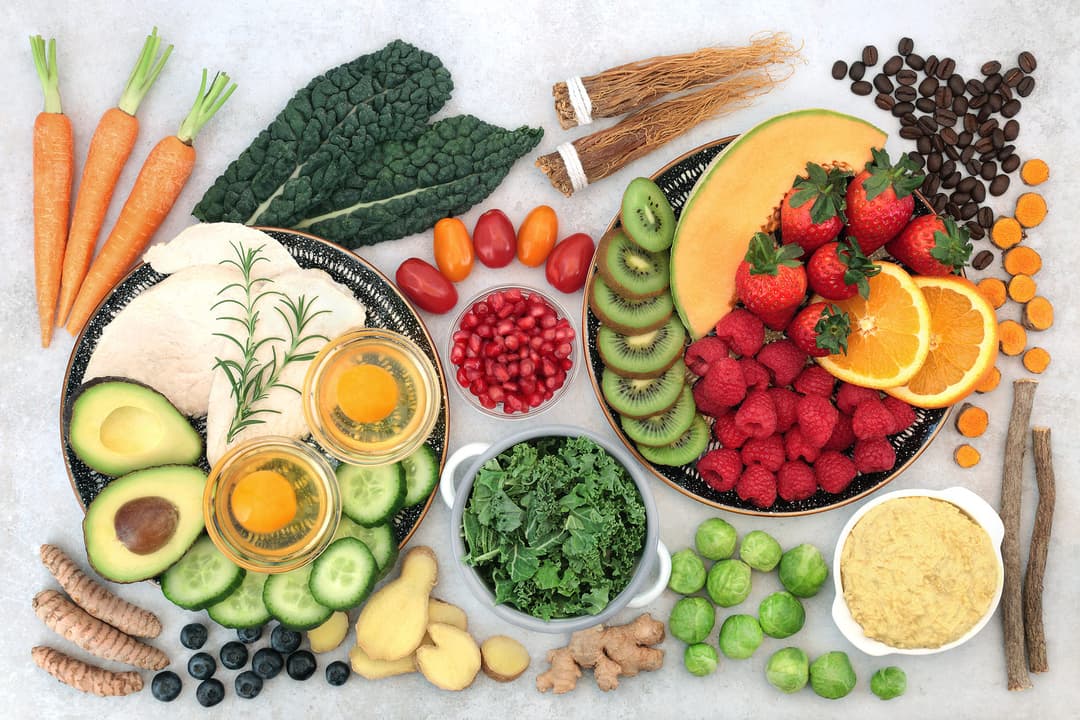 Age-related macular degeneration (AMD) is an important cause of vision loss among older people. Fortunately, researchers discovered almost twenty years ago that people with moderate AMD could slow the progression of their macular degeneration by taking a specific nutritional supplement (Archives of Ophthalmology, Oct. 2001). Later, scientists updated that trial (AREDS: Age Related Eye Disease Study). To their relief, they found that lutein and zeaxanthin could be substituted for beta-carotene and get equally beneficial results. Additionally, lutein and zeaxanthin do NOT increase the risk for lung cancer as beta-carotene does. According to the trial, adding fish oil to the supplement did not help, however. (JAMA, May 15, 2013). You can read more about that study here.
Benefit from AREDS Vitamins Lasts a Decade:
In a rare but important step, researchers have recently published the results of a ten-year follow-up (JAMA Ophthalmology, June 2, 2022). People taking the AREDS2 formulation containing lutein and zeaxanthin were less likely to have had their retinal damage get worse. In addition, those who took the formula containing beta-carotene were twice as likely to develop lung cancer during follow-up. Consequently, the scientists concluded that the AREDS2 supplement formulation is safe and effective for long-term use.
Readers may wonder whether taking AREDS vitamins will provide benefit for their eyesight. The answer may depend upon their risk for AMD.
Can AREDS Vitamins Put Macular Degeneration on Hold?
Q. I would like to know how to keep my macular degeneration from getting worse. Are there any supplements that can help? I strongly prefer a product that has a clinical trial to support it.
A. Two major clinical trials have demonstrated benefit from supplements to slow the progression of macular degeneration. These were termed AREDS and AREDS2 (JAMA, May 15, 2013; Advances in Nutrition, Jan. 2017).  The formula for AREDS vitamins contains vitamin C (500 mg), vitamin E (400 IU), beta-carotene (15 mg), zinc (80 mg) and copper (2 mg). AREDS2 discovered that switching out beta-carotene for lutein and zeaxanthin worked just as well and was safer for smokers.
You should be able to find a supplement that is based on the AREDS2 formula. However, you will want to read the label carefully to learn if it does.
Can You Get AREDS Vitamins in Your Diet?
You may also want to change your diet so it contains the AREDS vitamins that are included in both formulas. This means getting plenty of antioxidants in your diet by eating berries, dark green leafy vegetables, corn and avocado (Antioxidants, April 2019). In addition, a study in which participants answered detailed dietary questionnaires at several intervals found that those who ate more meat and processed foods were three times more likely to develop late-stage macular degeneration than those on a more prudent diet rich in vegetables and fruits (British Journal of Ophthalmology, Dec. 6, 2019). As a result, one could conclude that focusing on brightly-colored produce is a good way to get AREDS vitamins that could help save your sight.
Learn More:
Learn more about macular degeneration and strategies to slow its progression by listening to our one-hour free interview with Dr. Peter McDonnell, Director of the Johns Hopkins Wilmer Eye Institute. It is Show 1154: How to Take Good Care of Your Eyesight.