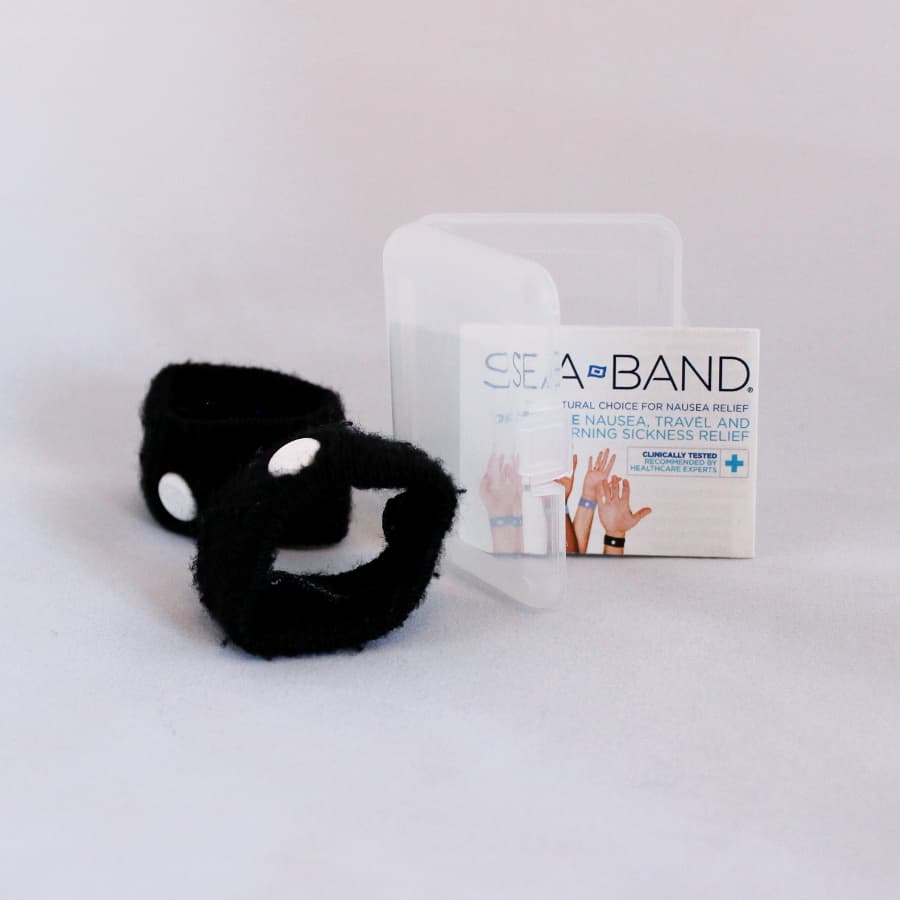 Far too many Americans sleep less than the recommended seven hours a night, according to the CDC. Are you among them? Sleep difficulties can come from having trouble falling asleep or from waking in the wee hours and having trouble getting back to sleep. Sleeping pills have drawbacks, so many people would welcome a nondrug approach that would help them fall asleep (or fall back to sleep) with ease. Several readers are enthusiastic about acupressure wrist bands. Perhaps you should give them a try.
Acupressure Wrist Bands Can Help with Sleep:
Q. I have struggled with sleeping for more than a decade. I wake up after four hours or so and often have a hard time getting back to sleep.
On my mom's advice, I tried acupressure wrist bands. For three nights in a row, I have slept soundly until my alarm rang, without waking all night! I am flabbergasted and so happy. Jokingly, I refer to my wristbands as Wonderwoman Cuffs! I hope they continue to work their magic.
A. The acupressure point used for sleep is called the Inner Gate. You'll find it between the two tendons on the inside of the arm, about three finger widths from where the hand and wrist meet.
Acupressure, like acupuncture, is part of Traditional Chinese Medicine. A recent review found that "acupoint therapies effectively improve sleep quality" for patients after surgery, when sleep is often elusive (Medical Science Monitor, Feb. 10, 2023).  We hope your elasticized acupressure wristbands continue to work for you!
Wrist Bands for Early Morning Waking:
Q. I have used acupressure wrist bands for insomnia since reading about them two or three years ago in your column. They really seem to help.
I have no trouble at all going to sleep, but often wake up sometime in the middle of the night. That's when I put the bands on, and most of the time I am asleep again in five or ten minutes. I have also worn them to prevent seasickness while I was on a ship.
What Are Acupressure Wrist Bands?
A. Acupressure wrist bands (such as Sea-Bands) are marketed for nausea relief. People may wear them to prevent motion sickness or the nausea associated with pregnancy.
Many years ago we heard from a reader who taped a kidney bean to the inside of the wrist between the two tendons. This provided relief from insomnia and a quick back-to-sleep as you have described.
The acupressure point used with either technique is called the P6, Nei Guan or "Inner Gate." It can be located by placing three fingers just below the crease of the wrist. The point at the bottom of the three fingers between the two tendons is used to alleviate nausea, anxiety and insomnia. Other readers use it to get to sleep.
Acupressure Wrist Bands for Insomnia:
Q. I read in your column about a mother who purchased Sea-Bands for her son who had trouble sleeping. These elastic wrist bands are sold to counteract nausea and motion sickness, but they helped her son sleep.
Having had trouble sleeping myself, I bought a pair of Sea-Bands and tried them out. They worked the first night and have kept on working.
Of course, I know this quick remedy won't work for all insomniacs. I told my doctor about it and he shrugged and said nothing. But I hope that others will try it and benefit.
A. Sea-Bands are elastic wrist bands with an embedded plastic button. When you put them on, position the button over an acupressure point. For getting to sleep, the point is called the Inner Gate. It is located between the two tendons on the inner side of the wrist, about three finger widths from the crease where the hand meets the wrist.
Sea-Bands are designed to stimulate acupressure points. Most physicians have not studied this approach. There are, however, some studies to support this low-tech treatment.
Studies of Acupressure Wrist Bands:
A review of studies on acupressure suggests that this technique can improve sleep for some people (Waits et al, Sleep Medicine Reviews, Feb. 2018). Many of these studies used a different acupressure point, called the Shenmen. It is located in the upper part of the ear.
A group of investigators tried Sea-Bands in distressed teens and concluded that "Acupressure is a noninvasive, safe, and effective method for the management of insomnia in adolescents, with good compliance and no adverse effects." (Carotenuto et al, Neuropsychiatric Disease and Treatment, Jan. 24, 2013).
Another study found that pregnant women given wristbands and shown where to place them had significantly better sleep quality (Neri et al, Journal of Acupuncture and Meridian Studies, Feb. 2016).  Acupressure on the wrist also helped elderly people with Alzheimer disease sleep more easily (Simoncini et al, Aging Clinical and Experimental Research, Feb. 2015).
Will Acupressure Wrist Bands Work for You?
The acupressure wrist bands are cheap and readily accessible. As a result, scientists may not have the incentive or funding to study their effectiveness further. Consequently, you may need to do your own research.
To find out if they work for you, you might need to do an "N of 1" study. That's a trial in which you try them out and attempt to keep other variables the same as when you are not wearing acupressure wrist bands. If you do the experiment, please let us know in the comments below what results you get.
It is important to get the correct acupressure point.
Mary wrote:
"At first I was putting them in the wrong spot, then started moving them around until I found the right spot and now they work every night."
Dr. Richard noted:
"This is a great point for calming the nerves and is also used on flights for those suffering from motion sickness. Clearly with no contraindications, I support the use of the points. Unfortunately, the doctor was not interested, and that is why we support the People's Pharmacy., even from Tropea, Calabria, Italy. And we can also just stimulate this point gently or apply some vicks vapor rub to the point for a good effect as well."
Not everyone is thrilled with this tactic, though.
Jean complained:
"The acupressure bands did not work for me. If anything, the pressure made it harder to get to sleep.

"I hope this does not deter others from trying these inexpensive bands."
Learn More:
You can learn the details about this and many other nondrug approaches to insomnia from our Guide to Getting a Good Night's Sleep.
You might also want to listen to some of our interviews on sleep, such as Show 1047: How to Sync Your Body Clock to Get the Sleep You Need.
Other shows that may be of interest include Show 878: Solving the Sleep Dilemma  and Show 1067: Should You Worry About OTC Sleeping Pills?
You may also want to listen to Show 1333: Overcoming Insomnia Without Medication.
This post from another site has a picture of two different acupressure points on the wrist, both the Spirit Gate and the Inner Gate, that can be useful in overcoming insomnia.