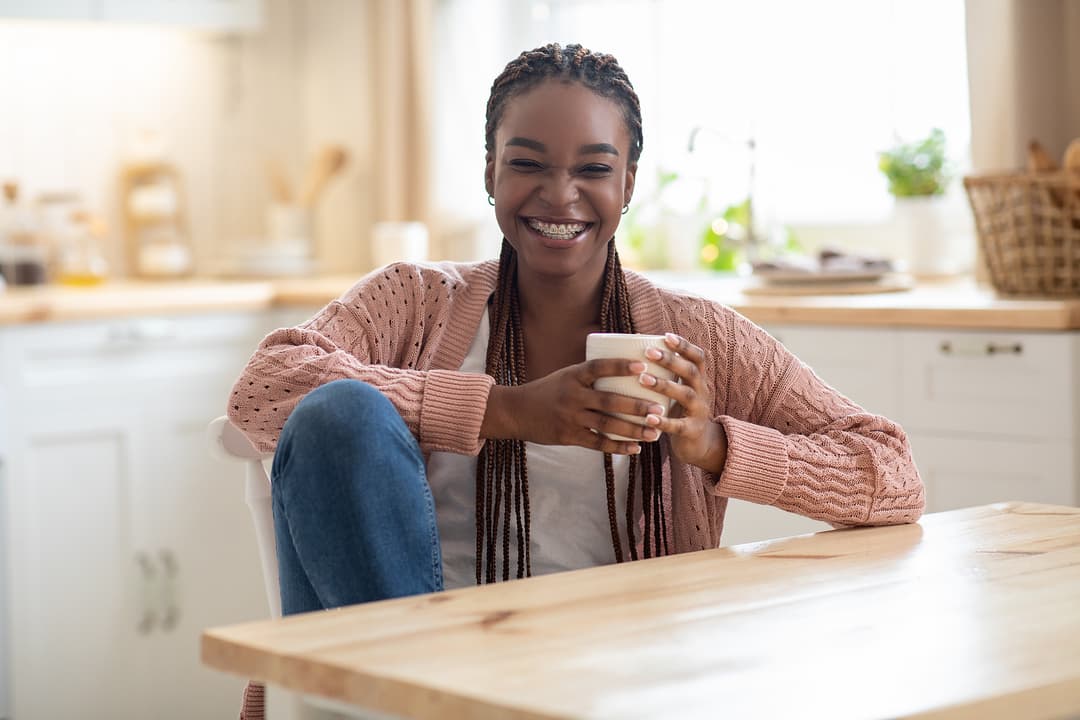 The most common drug in the world has surprisingly strong health benefits. Caffeine consumption through drinking coffee and tea can help reduce the risk of Parkinson's disease or type 2 diabetes. That's the conclusion of a new study published in the American Journal of Clinical Nutrition.
Caffeine Consumption in the Nurses Health Study II:
Investigators studied more than 4,500 participants in the Nurses Health Study II (American Journal of Clinical Nutrition, Nov. 14, 2022). All of these women had experienced high blood sugar during pregnancy, known as gestational diabetes. As a result, they all ran a higher risk of developing type 2 diabetes later in life. Every volunteer completed detailed dietary questionnaires every two to four years. The scientists took blood samples to measure glucose metabolism.
Not quite a thousand women developed type 2 diabetes during the 30 years of the study. The more caffeinated coffee the volunteers consumed, the less likely they were to get this metabolic disorder. Those who drank four or more cups a day had about half the risk compared to those who did not drink coffee. The researchers calculated that if people regularly substituted one cup of coffee instead of a sugar-sweetened beverage, they lowered their risk by about 17 percent.
Caffeine consumption appears to be particularly protective, however. Decaf coffee had no impact on type 2 diabetes.
What About Caffeine Pills?
Q. I don't drink coffee, but I sometimes take NoDoz. I wonder whether it's the caffeine or the antioxidants in coffee that reduce the risk of type 2 diabetes. Would caffeine itself, without the coffee, have this effect?
A. We don't have a good answer to your excellent question. The study you saw followed high-risk women for more than 30 years (American Journal of Clinical Nutrition, Nov. 14, 2022). Those who drank regular coffee were less likely than abstainers to develop type 2 diabetes. Decaf produced no benefit. The researchers did not study caffeine pills.
Previous Research Points the Same Direction:
Previous research also indicated that caffeine consumption offers some protection from developing type 2 diabetes.  A study of almost 70,000 French women found that those who consumed one or more cups of coffee at lunch every day had a 33 percent lower risk of developing diabetes (American Journal of Clinical Nutrition, April 2010). The women were between 40 and 70 years old when the study began and were followed up for an average of 11 years.
These data apply only to black coffee, but very few of the participants took milk in their coffee so there are not enough data to say for sure that only black coffee is helpful. The investigators were not sure why only lunchtime coffee appeared to offer protection. In this study, decaf coffee was equally effective as regular coffee.
The Question of Decaf:
A meta-analysis of 28 studies comprising more than 1 million participants also found that coffee drinkers had a lower risk of type 2 diabetes (Diabetes Care, Feb. 2014). The researchers report a dose-response curve. That means people who drank more cups per day lowered their risk more, by about 33 percent for people consuming six cups daily. However, this study did not identify caffeine consumption as the critical factor, since decaf drinkers got similar benefits.
Caffeine Consumption in Greece:
Greek investigators also found that coffee drinkers were less likely to develop type 2 diabetes (European Journal of Clinical Nutrition, July, 2015). The researchers followed more than 1,300 Greek adults for ten years. Approximately 800 of the volunteers drank less than a cup and a half daily. More than 200 did not drink coffee at all. On the other hand, almost 400 were coffee lovers who normally drank more than one and a half cups a day.
Regular coffee drinkers were 54 percent less likely to develop diabetes during the study. They also had lower blood levels of inflammatory markers.