Blood Pressure Pills Linked to Lip Cancer
Blood Pressure Pills Linked to Lip Cancer
Commonly prescribed blood pressure medications can sensitize the skin to ultraviolet radiation from the sun. The diuretic hydrochlorothiazide or HCTZ is found in dozens of blood pressure pills. A new study suggests that this drug as well as another antihypertensive medication called nifedipine may increase the risk of lip cancer. Such photosensitizing drugs absorb ultraviolet energy and increase the likelihood of cellular damage. Previous research has shown that these medications may predispose people to squamous cell skin cancer. People taking diuretics like hydrochlorothiazide should be especially careful to protect their skin and lips from ultraviolet sun exposure.
Get the latest health news right in your inbox
Join our daily email newsletter with breaking health news, prescription drug information, home remedies AND you'll get a copy of our brand new full-length health guide — for FREE!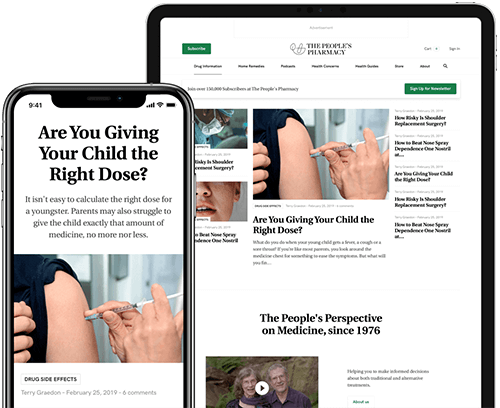 Join over 150,000 Subscribers at The People's Pharmacy
We're empowering you to make wise decisions about your own health, by providing you with essential health information about both medical and alternative treatment options.