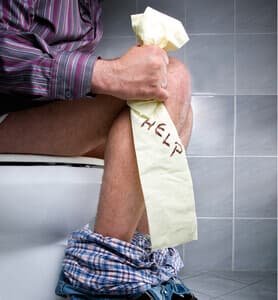 Q. I tried numerous OTC remedies to ease my inflamed hemorrhoids, to no avail. I had pretty much resigned myself to the fact that surgery was the only answer left.
I was in absolute misery until I found a testimonial about blackstrap molasses for hemorrhoids in the People's Pharmacy column and decided to give it a try. As crazy as it sounds, I take two teaspoons a day and the improvement has been amazing and immediate.
It has been three weeks and the problem is 95 percent better. The bleeding has stopped and the pain is gone. This is so astounding I had to encourage others to try it.
A. We have heard from many readers who have found taking a spoonful of blackstrap molasses helps hemorrhoid symptoms. Blackstrap molasses results from the third boiling of cane syrup to extract the sugar and contains residual minerals, such as manganese, copper, iron, calcium, potassium and magnesium. One of these, or perhaps the combination, might be responsible for the benefits you have observed. Two teaspoons contain 32 calories from 8 grams of carbohydrates.