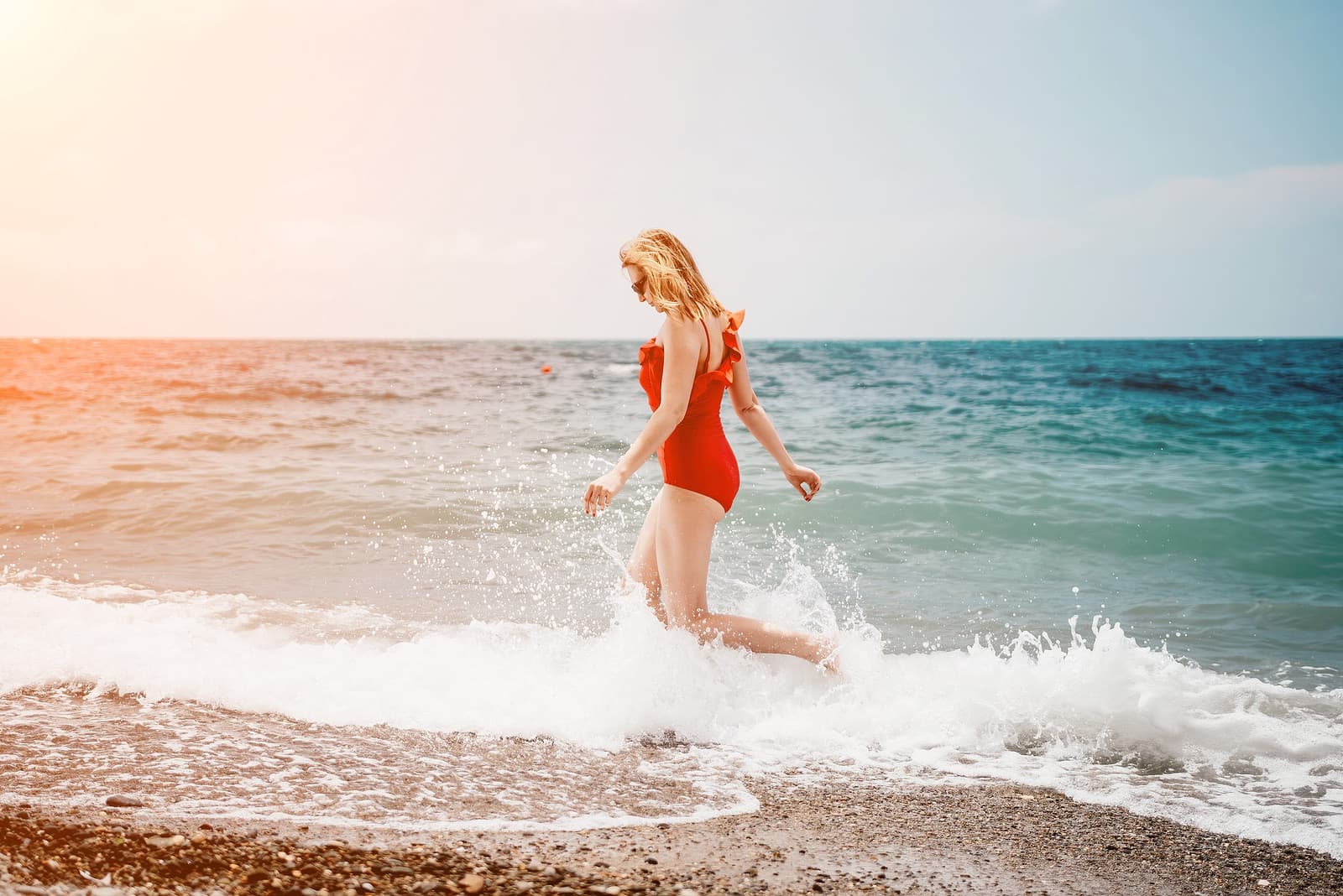 No doubt you have heard plenty of advice on choosing and using sunscreen to prevent sunburn. While that is excellent advice, some readers have gone further. In addition to applying sunscreen liberally and frequently throughout a day in the sun, they take aspirin. Could this popular pain reliever help protect the skin?
Might Aspirin Prevent Sunburn?
A few readers are convinced that the answer is yes. Here is one report.
Q. My spouse and daughter are both natural blondes and their fair skin burns and blisters very easily in the sun. About 15 years ago, they began taking an aspirin if they started to turn pink from being in the sun. They've had no blistering or bad burns since we have used aspirin.
We usually take only one aspirin tablet. (My daughter is 30 now; we knew children should not take aspirin.) I have mentioned this approach to people, even nurses, and no one seems to know about it.
A. Sun exposure (ultraviolet radiation) damages the skin in several ways. These include inflammation, oxidative stress and DNA damage.
Dermatological researchers have found that aspirin can help protect skin from inflammation caused by ultraviolet radiation (Journal of Investigative Dermatology, Jan. 2021).
Scientists are figuring out the details of exactly how aspirin provides this protection (Journal of Investigative Dermatology, Jan. 2023).
Even though aspirin helps protect against sunburn and possibly skin cancer, dermatologists urge everyone to use sunscreen as well.
Using Aspirin to Prevent Sunburn:
This is not the first time we have heard from a reader who takes aspirin to protect their skin.
Q. I have a home remedy to prevent sunburn and you may not have heard of it. About an hour before I go into the sun, I take three aspirin. Then I swallow an additional aspirin each hour I stay out after the first one, stopping an hour before I end my sun exposure.
I am usually in the sun for four to six hours at a time, once or twice a month during the summer. Most of that time is in direct sunlight. In case you are wondering, my ancestry is from northern Europe, and I am paper white. I usually get a little pink, but do not burn, hurt or peel.
A. Your remedy is unusual, but several years ago we heard from someone else who found aspirin helpful against sunburn. That prompted us to search the medical literature for studies.
Some Scientists Agree That Aspirin Helps Prevent Sunburn:
Relatively little research has been done, but a German study found that pretreatment with 250 mg of aspirin prevented sunburn (Photochemistry and Photobiology, Oct., 2001). That's a lot lower than the dose you take, which could cause serious stomach damage.
Scientists from Estée Lauder also presented evidence that topical salicylic acid could protect skin from ultraviolet radiation damage (Journal of Cosmetic Science, Mar-Apr, 2006). Salicylic acid is available in some over-the-counter acne preparations, but it is not promoted for burn prevention.
To prevent sunburn most effectively, avoid midday sun and use protective clothing and sunscreen. Taking aspirin first is certainly an interesting addition to this approach.