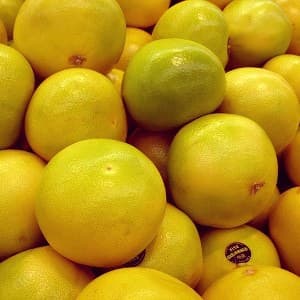 People at risk for dangerous blood clots frequently need to take anticoagulant medication to prevent clots from forming. Perhaps the best-known of these is warfarin. It is inexpensive, and its side effects are well known, but patients sometimes find it challenging to use. It interacts with many different foods. As a result, people on warfarin have to watch their diets and have their blood tested frequently to make sure the dose is in the right range. One reader asked whether there are foods that affect Xarelto, a newer anticoagulant.
Foods That Affect Xarelto:
Q. You often speak of food interactions with the blood thinner warfarin (Coumadin), but rarely address the anticoagulant Xarelto. I take Xarelto for atrial fibrillation and would like to know what food interactions I might need to be aware of.
A. Your question seems quite simple on the surface, but it turned into a challenging assignment. People with the irregular heart rhythm called AFib (atrial fibrillation) are frequently prescribed anticoagulants like warfarin or rivaroxaban (Xarelto) to prevent strokes.
Warfarin's blood thinning effect is counteracted by many foods including green leafy vegetables. The maker of Xarelto promotes its drug as advantageous:
"Enjoy a full variety of healthy food with no known dietary restrictions."
Take Xarelto with a Proper Meal:
An article in the Journal of Thrombosis and Haemostasis (May 9, 2015) concluded that patients prescribed rivaroxaban (Xarelto) for blood clot protection should take it "together with a proper meal." That is because the drug is not absorbed as well when taken on an empty stomach. One person who skipped meals due to shift work ended up with pulmonary embolisms (blood clots in the lungs) despite taking the drug conscientiously.
Watch Out for Grapefruit:
We also think it would be advisable to limit intake of grapefruit or grapefruit juice while taking Xarelto. Although there is no such warning in the official prescribing information, we found a reference that urged caution (Bailey, Dresser & Arnold, CMAJ, March 5, 2013).
"Grapefruit juice may also increase plasma concentrations of Xarelto and should be avoided."
It appears that grapefruit and grapefruit juice may be among the foods that affect Xarelto.