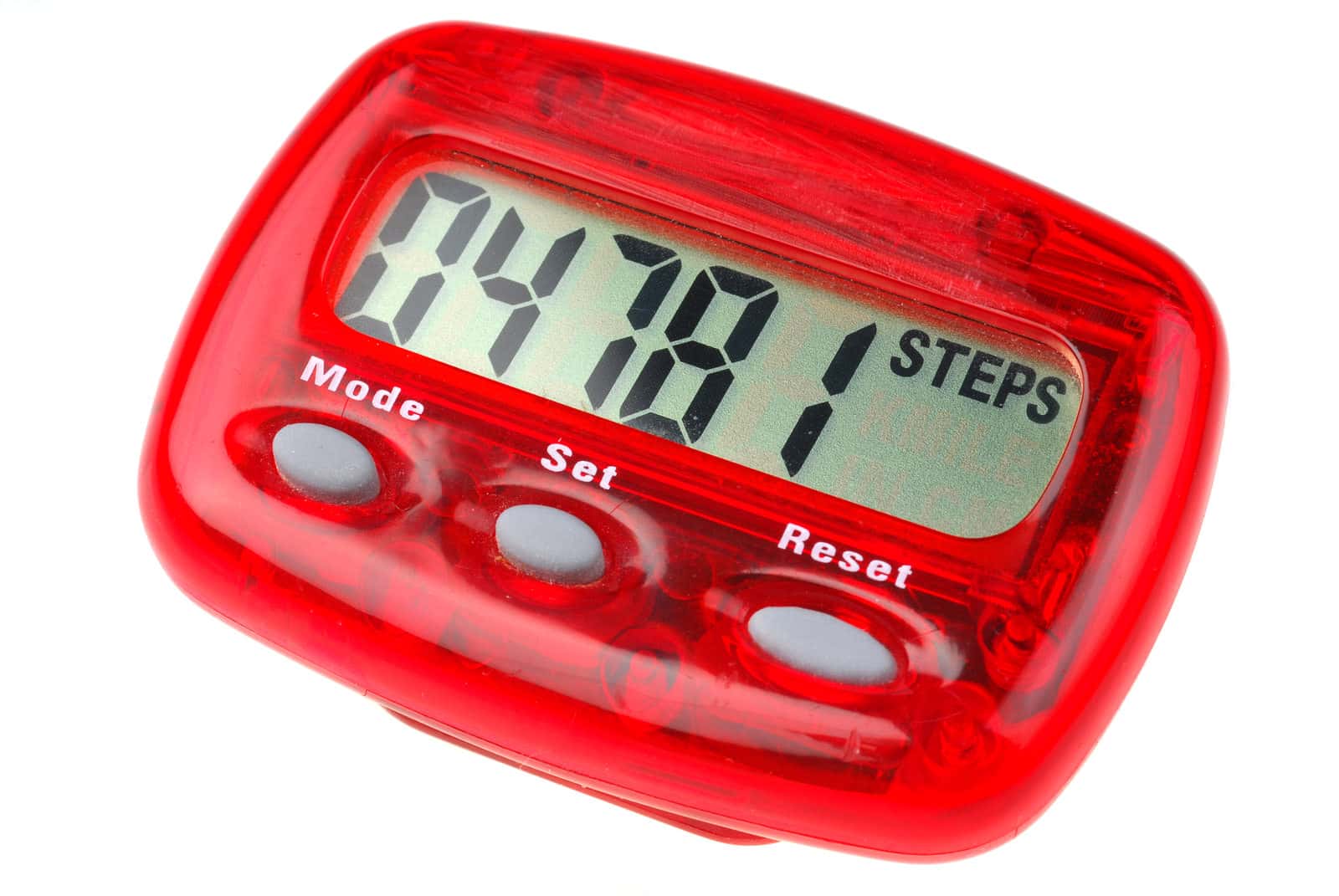 Do you wear a FitBit or a fancy watch? What about a lower-tech pedometer? Step counters are popular because they give us feedback on how many steps we have taken in a day. Even if the common goal of 10,000 steps is based on a Japanese device manufacturer's marketing campaign, striving to be active is a good idea. New research suggests it can not only lengthen your life, but also reduce your chance of dementia (JAMA Neurology, Sept. 6, 2022).
What Is the "Optimal Dose" of Steps per Day?
A new study in JAMA Neurology tracked more than 78,000 people between 40 and 79 years of age for close to 7 years. These participants in the UK Biobank wore accelerometers, similar to a FitBit, to measure steps and speed.
The optimal dose of steps was 9,826 per day. When people achieved that level of activity, they cut their risk of developing dementia in half. Even people who took only about 3800 steps daily got some protection from dementia.
The scientists concluded,
"The findings suggest that a dose of just under 10,000 steps per day may be optimally associated with a lower risk of dementia. Steps performed at higher intensity resulted in stronger associations."
As an accompanying editorial pointed out, walking briskly provides more protection that just moseying along (JAMA Neurology, Sept. 6, 2022). People who moved at a rapid clip of 112 steps per minute for at least half an hour a day were least likely to develop dementia.
Do Step Counters Make a Difference?
Devices that tell you how far you have walked or how much you have exercised should help you meet your activity goals. Do they? British researchers conducted a meta-analysis of 36 randomized clinical trials to examine this question (JAMA Network Open, Oct. 9, 2019). All of the trials included volunteers with metabolic conditions such as diabetes or cardiovascular disease.
In 20 of the studies, participants wore accelerometers and in 16 they wore pedometers. A total of 5,208 volunteers participated in these trials combined. Pedometers simply measure steps taken, and may also calculate distance traveled based on step length. Accelerometers are more technologically advanced and use time-based movement sensors. They may also monitor heart rate and calculate calories burned as well as distance covered.
How Well Did the Devices Work?
Analysis showed that using either of these devices together with coaching resulted in increased physical activity, which was the primary outcome of the studies. People using pedometers and consulting with health professionals increased their activity more than those using accelerometers.
However, although the increase in activity was significant, it was small. People were still less active than experts recommend. The scientists found no evidence that people wearing step counters on their own exercised more than if they had no devices.
Increasing Physical Activity to Fight Diabetes:
This is not the first study to consider the impact of step counters. Previous research had shown that increased physical activity could keep people with pre-diabetes from developing frank diabetes. They could reverse this trend and lower their risk of heart attacks or strokes by taking 2,000 extra steps each day. For most people, walking an extra 20 minutes daily results in those extra 2,000 steps.
In the study, investigators recruited more than 9,000 volunteers from 40 countries (The Lancet, Dec. 20, 2013). All the participants were given step counters. The researchers compared the number of steps participants took in a week at the beginning of the study and again one year later. They also monitored the subjects' weight, smoking, diet and medications. They provided instructions on lifestyle changes to lose weight and increase physical activity.
For every 2,000 additional steps participants took in a day, their risk of a heart attack or stroke during the six-year follow-up dropped by 10 percent. The authors concluded in The Lancet that physical activity substantially reduces the risk of cardiovascular disease in these high-risk individuals.