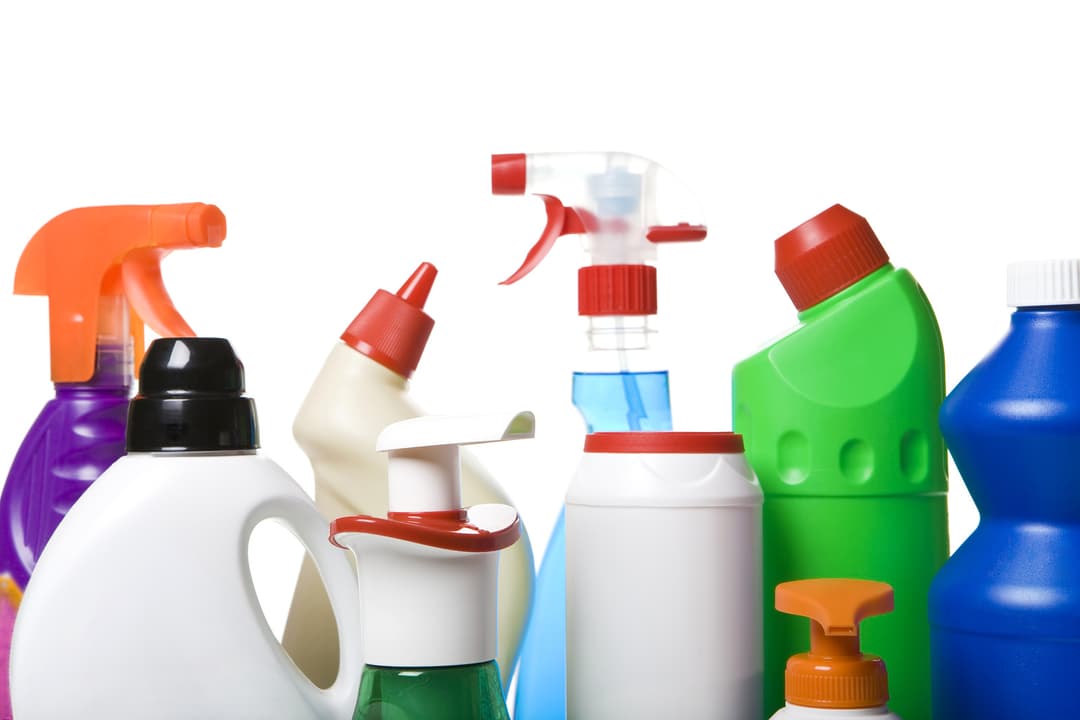 New parents may attempt to protect their babies from germs, but they shouldn't try to keep their homes too clean. Household cleaners may have undesirable side effects. 
The Dangers of Common Household Cleaners:
Canadian scientists interviewed parents about their use of common household cleaners during the babies' first several months (CMAJ, online Feb. 18, 2020). Then they tracked the children's health over the next few years.
By the time the youngsters were three years old, those who had the most early-life exposure to cleaners were 37 percent more likely to be diagnosed with asthma compared to those with the lowest exposure. The more highly exposed youngsters were also significantly more likely to have chronic allergies.
The researchers suggest that parents should try natural cleaning products and choose those free of dye and perfume when possible.
They conclude:
"A precautionary approach to using cleaning products and targeted hygiene is reasonable for housekeeping where young children are present. In the pursuit of obtaining a clean and healthy home (i.e., low allergen, free of mould and with good air quality), it is important that parents read labels and be informed about the risks associated with the use of cleaning products. The benefits of alternatives to spray and aerosol cleaners, the effect of cleaning products on the microbiome38 and identification of improved exposure measurement methods warrant further research."
People who would like guidance on cleaning products that would be safer than usual may want to check EWG's list.