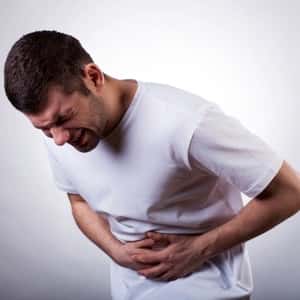 Proton pump inhibitors (PPIs) such as esomeprazole, lansoprazole and omeprazole are extremely popular heartburn medicines. More than 110 million prescriptions for proton pump inhibitors are filled each year. That does not count the tens of millions of pills purchased over the counter. These PPI heartburn drugs were once available only by prescription as Nexium, Prevacid and Prilosec. Now the FDA considers them so safe it cleared them for over-the-counter sale.
How Safe Are Proton Pump Inhibitors?
There are some concerns, however. A new study of patients in the UK compared PPI users to those taking older heartburn drugs such as cimetidine or famotidine (Gut, Jan. 2022). An average follow-up of five years revealed that people taking PPIs were 45% more likely to develop gastric cancer. To be sure, the absolute risk of gastric cancer is extremely low. However, these data suggest that people should not take PPIs unless other treatments won't work.
Do PPIs Increase the Chance of Colorectal Cancer?
The scientists also examined an association between PPI use and a much more common cancer, that of the colon and/or rectum (Gut, Jan. 2022). In this study, too, follow-up averaged five years. The investigators report that people taking PPIs did not have a higher risk for colorectal cancer overall. However, those who took proton pump inhibitors for four years or longer did appear more likely to be diagnosed with this malignancy.
A Reader Worries about Heartburn Drugs (PPIs) and Stomach Cancer:
Q. I have taken PPIs for reflux over several years. I asked the gastroenterologist if there would be any danger in taking them long term, and he said no.
I've had a scope of my stomach and esophagus that showed no problems. That was a few years ago. I've read that acid-suppressing drugs can lead to cancer. Do I need to have any tests to see if I have undetected stomach cancer or other problems?
A. Proton pump inhibitors (PPIs) are powerful acid-suppressing drugs. They include esomeprazole, lansoprazole, omeprazole and pantoprazole. Most of these drugs are now available over the counter for heartburn.
When the FDA approved PPIs, they were thought to be among the safest drugs in the pharmacy. Over the last decade or so we have learned about some unexpected adverse reactions associated with long-term use.
They include magnesium and vitamin B12 deficiency along with bacterial overgrowth in the small intestine. Other possible complications include weakened bones, fractures, chronic kidney disease and heart attacks (Heart, Lung, & Circulation, online Nov. 20, 2017).
Heartburn Drugs (PPIs) and Cancer?
The potential link between PPI use and stomach cancer is much more controversial. A meta-analysis suggests there is an association (Clinical Gastroenterology and Hepatology, Dec. 2016).  A recent study has confirmed this connection (Gut, Jan. 2018).
Most of the gastroenterologists we know love PPIs. That is because they help heal stomach ulcers quickly and more effectively than prior medications. They also control heartburn symptoms. And many gastroenterologists are firmly convinced that PPIs will protect the esophagus from cancer. When cells at the bottom of the esophagus turn wonky, doctors worry about Barrett's Esophagus. This can turn into very hard-to-treat esophageal cancer.
Our Questioner Requires Repeat Endoscopies!
Ask your doctor how frequently you should schedule endoscopies to check for suspicious growths or stomach cancer. You may find our eGuide to Digestive Disorders helpful. It offers other options for managing heartburn.
Will PPIs Protect You from Esophageal Cancer?
There is a video in this article that discusses other options for controlling heartburn.
People's Pharmacy Perspective:
Some people absolutely must take a PPI. For example, a condition called Zollinger-Ellison syndrome is rare but challenging. It is caused by tumors in the small intestines or in the pancreas. The tumors (gastrinomas) make way too much gastrin. This compound causes the stomach to churn out huge amounts of acid.
The result is really bad heartburn, abdominal pain, reflux, and generalized digestive distress. It will likely be necessary to have surgery to remove the gastrinomas. In addition, most gastroenterologists will prescribe PPIs to control the excess acidity.
Never Stop Heartburn Drugs (PPIs) Suddenly!
No one should ever stop a PPI suddenly on their own. It is essential to discuss this with the prescribing physician and see if you can come up with a sensible path forward. You may find this article helpful, if the prescriber agrees.
Share your own PPI story below in the comment section.