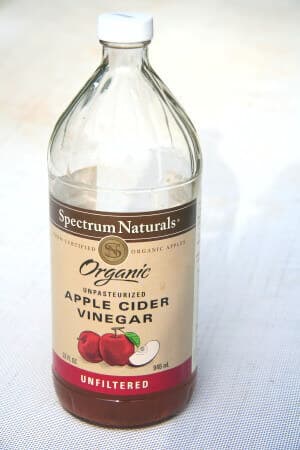 Acid reflux, or gastro-esophageal reflux disease (GERD), can be terribly painful, and it is often a chronic problem. Millions of people take PPI (proton pump inhibitor) medications such as lansoprazole (Prevacid), omeprazole (Prilosec) or pantoprazole (Protonix) to keep the stomach from over-secreting acid. Others use H2 antagonist drugs such as cimetidine (Tagamet) or ranitidine (Zantac).
All of these medicines reduce acid secretion and are used for bad heartburn. None is perfect, however, and many people would prefer a natural approach. Some turn to home remedies because the drugs were not as effective as they had hoped. That is what this reader did for her husband:
Q. My husband has had acid reflux along with a bad cough for quite some time. He tried Prilosec, Zantac, Tums and other drugs, but nothing worked. It was so bad that he would wake up choking in the middle of the night from it.
Last week he awoke very ill and in so much pain from the reflux that I thought I would have to take him to the ER. I started surfing the internet for a natural remedy for acid reflux. I came across instructions on your website on how to use apple cider vinegar for acid reflux. I followed them and mixed one tablespoon of apple cider vinegar with one tablespoon of honey. I dissolved it in hot water and topped it off with cool water.
Apple Cider Vinegar for Acid Reflux:
His excruciating pain stopped almost immediately after drinking it and he was able to fall back to sleep. He has been drinking it every night shortly before retiring to bed for about a week now, and his symptoms have just about disappeared.
He no longer has a choking cough either. It's like a miracle, and we can't thank you enough.
A. Using apple cider vinegar for acid reflux seems counterintuitive, but many readers have told us that this remedy can work surprisingly well. We wish we knew why.
We have heard that too little stomach acid can cause reflux, but we have seen no research backing this up. Nor are there studies on apple cider vinegar for heartburn symptoms.
All the same, your husband's approach seems benign. He should rinse his mouth with plain water and hold off on brushing his teeth for at least half an hour after taking his vinegar and honey mixture. Vinegar can soften the dentine of the teeth so that toothbrush bristles might be too abrasive. After half an hour, though, that should not be a significant problem.
If your husband has not seen a physician about his heartburn, he should schedule a visit. Chronic heartburn might signal a more serious problem that is not being addressed even though the symptoms are no longer troublesome. You'll find them in our Guide to Digestive Disorders.