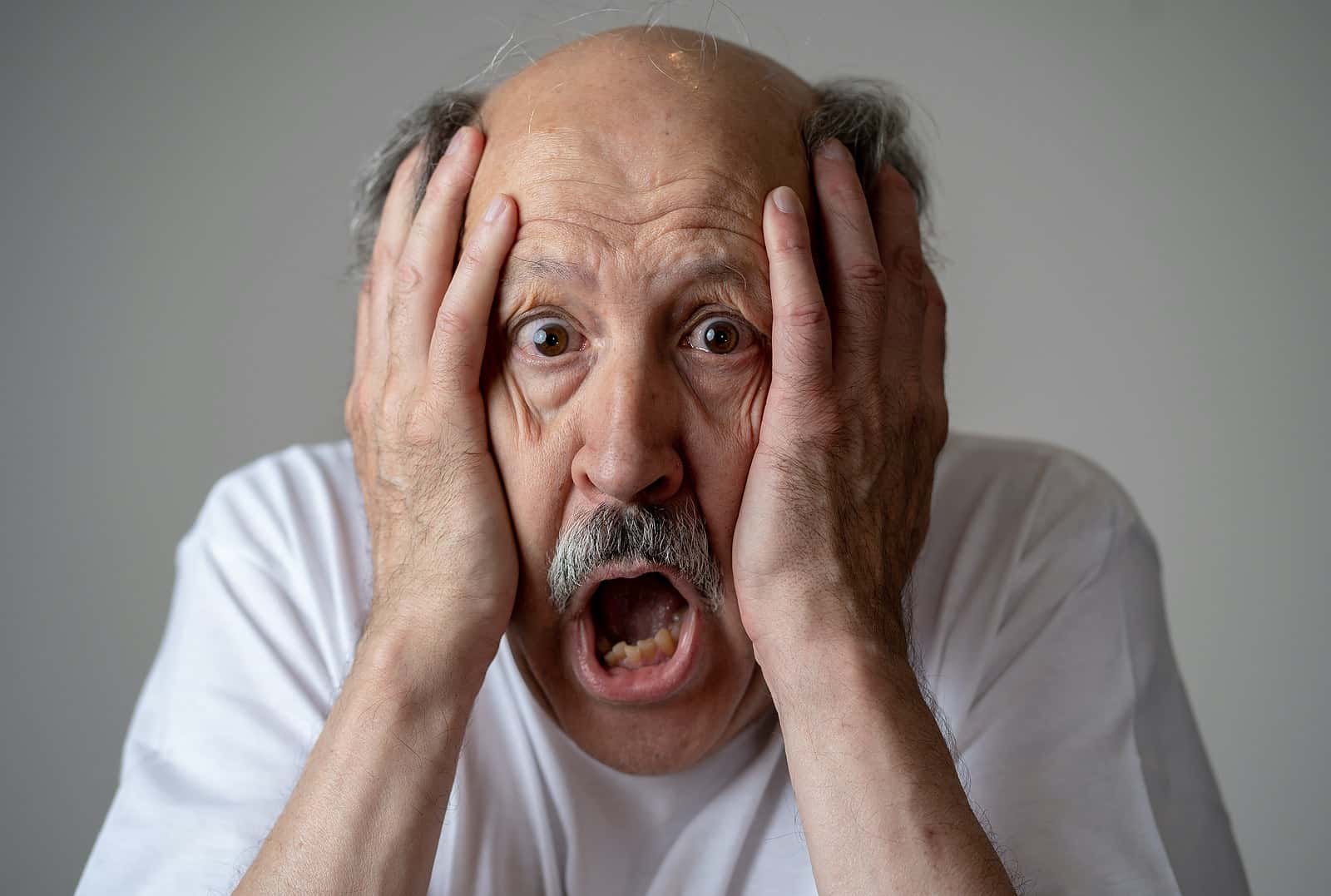 Have you ever heard the term "dry hole"? According to the Merriam-Webster dictionary it means: "a well (as for gas or oil) that proves unproductive." People who drill for oil or water know that success can be elusive. When a well is unproductive, you need to move on. The pharmaceutical industry and the FDA have apparently not learned that lesson. In the New England Journal of Medicine, Nov. 16, 2023, there is a report of another anti-amyloid drug failure.
Anti-Amyloid Drug Failure Is a Common Occurrence:
It gives us no pleasure to report the latest disappointment in the quest for an effective treatment of Alzheimer's disease. Like so many others, we have seen the face of dementia in our family. We yearn for effective treatments against Alzheimer's disease. But so far, we have been unimpressed with the results from most clinical trials of anti-amyloid medications.
We also wonder why the FDA seems so wedded to the use of such medications given the number of dry holes that have been drilled in this arid landscape. The latest disappointment involves the drug gantenerumab. It is a monoclonal antibody that targets amyloid-beta (Aβ). More about this latest disappointment momentarily.
A review of clinical trials was published in the Journal of Alzheimer's Disease (May 3, 2022) titled
"Alzheimer's disease: Key Insights from Two Decades of Clinical Trial Failures." 
The authors reviewed hundreds of clinical trials of drugs to treat Alzheimer's disease and concluded:
"Of the ∼2,700 clinical trials for AD [Alzheimer's disease] within ClinicalTrials.gov, ∼550 interventional phase II and III trials examined cognitive performance, in which 98 unique phase II and III compounds failed. Given the timing of this analysis, we present the most recent AD drug development success rate of 2.0% (since the last previous novel compound success)."
In truth, the 2.0% "success rate" described above turned out to be overly optimistic. That's because both drugs did not deliver anticipated benefits. One, aducanumab, was disappointing because of "futility."
The other, oligomannate, was terminated by the Chinese pharmaceutical company and was never submitted for FDA review.
The authors conclude that clinical trial failures over the last 20 years may have been caused in part because of:
"• Over-reliance on biomarkers as a surrogate for clinical efficacy"
In other words, drug companies may have relied upon the successful removal of amyloid-beta plaque as an end in itself. We, on the other hand, describe it as a surrogate end point that is meaningless unless it results in clinical improvement.
We offer the analogy of casino chips at this link. Even if you win lots of chips at the amyloid roulette table, you never get to cash in your winnings for real money.
The Latest Anti-Amyloid Drug Failure:
The authors of the latest study (New England Journal of Medicine, Nov. 16, 2023 conclude:
"In two randomized trials of gantenerumab (a human monoclonal antibody with high affinity for aggregated amyloid) for the treatment of early symptomatic Alzheimer's disease, there was no significant difference between the gantenerumab group and the placebo group in the primary clinical outcome, the change from baseline in the CDR-SB score at week 116. The results for secondary clinical outcomes were not supportive of a beneficial clinical effect of the drug."
Put another way, the latest anti-amyloid drug failure led to the removal of amyloid plaque from the brains of older people with "mild cognitive impairment or mild dementia due to Alzheimer's disease". But, the drug "was not associated with slower clinical decline."
In other words, the surrogate end point (lower amyloid plaque) was a success. The researchers won lots of chips at the amyloid roulette wheel table. But when they went to cash them in, there was no financial reward. The patients in the clinical trial did not get better and their inevitable decline was not slowed.
How Does the FDA Deal with Anti-Amyloid Drug Failure After Anti-Amyloid Drug Failure?
You might think that the FDA would be alarmed that anti-amyloid drug treatment does not result in clinical improvement. You would be wrong! An editorial in the New England Journal of Medicine (Nov. 16, 2023) is titled:
"What the Gantenerumab Trials Teach Us about Alzheimer's Treatment"
The author points out that that:
"The antiamyloid monoclonal antibodies aducanumab and lecanemab have been approved by the Food and Drug Administration (FDA) for the treatment of early Alzheimer's disease; donanemab seems to be headed for approval. Aducanumab [Aduhelm] and lecanemab [Leqembi] received accelerated approval on the basis of a reduction in amyloid plaques.

"It is surprising that two phase 3 trials of gantenerumab, the results of which are reported in this issue of the Journal, did not show significant benefits, given that gantenerumab is similar to aducanumab and lecanemab."
We will not bore you with the details of why gantenerumab failed. Suffice it to say that the clinical results were disappointing. On an 18 point scale where 0 equals no cognitive impairment and 18 is really terrible cognitive impairment, the latest anti-amyloid drug reduced impairment -0.31 points in one trial and -0.19 points in the other trial. Neither result was statistically significant!
You can learn more about the lecanemab (Leqembi), a drug the FDA approved against Alzheimer's disease, at this link. On that 0 to 18 point scale described above, it reduced impairment by -0.45 points. See what you think about the FDA's decision to green light Leqembi here.
Final Words:
The FDA has put all its chips on the anti-amyloid theory of Alzheimer's disease. So have many drug companies. So far, though, families have not been able to cash in.
Patients have not gotten better after taking anti-amyloid medications. Their memories have not been restored. They have not been able to recognize family members, resume normal activities or remain out of nursing homes. Those are the things people really care about…not surrogate endpoints!
There have been many excuses for the anti-amyloid drug failure. One that had garnered a lot of support was timing. The argument was that if only the anti-amyloid drugs were started early enough, there would be demonstrable success.
That balloon was busted recently when the results of the A4 clinical trial of solanezumab were published in the New England Journal of Medicine, September 21, 2023. The study was started in 2013 before high-risk volunteers had signs of cognitive impairment. After 4.5 years there were no signs of improvement! It was another anti-amyloid drug failure. Read the People's Pharmacy analysis at this link.
When will drug companies revise their thinking about amyloid plaque and Alzheimer's disease? When will the FDA stop approving anti-amyloid drug treatments that do not show demonstrable clinical improvements?
What do you think? Please share your thoughts in the comment section below.