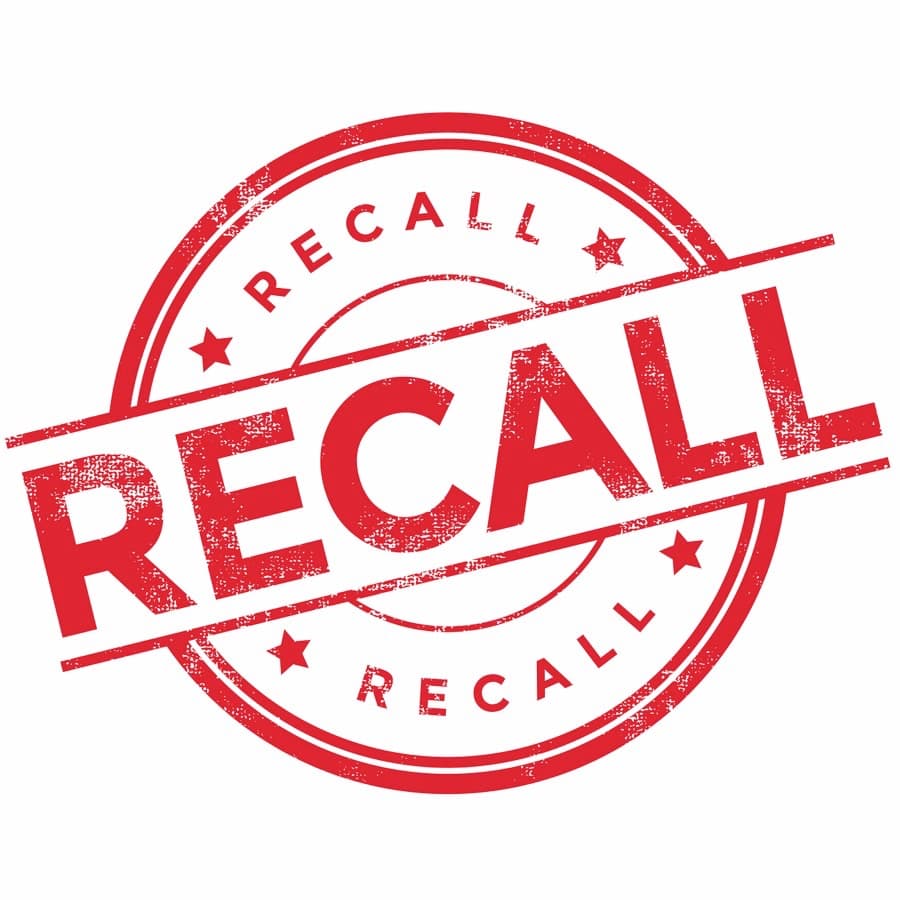 Here we go again! Another recall of blood pressure medicine because of nitrosamine contamination. Have you lost count of these scandals? We certainly have. It started during the summer of 2018. We were among the first to report that some valsartan blood pressure pills were contaminated with NMDA (N-nitrosodimethylamine). This nitrosamine is a probable carcinogen. Millions of people were swallowing a dose of carcinogens with their morning BP pill.
A Dose of Carcinogens with Quinapril?
At least three companies producing the ACE inhibitor blood pressure drug quinapril have recalled their products due to nitrosamine contamination. The most recent recall was from Lupin Pharmaceuticals at the end of 2022.
"Baltimore, Maryland, December 21, 2022: Lupin Pharmaceuticals Inc. is voluntarily recalling four (4) lots of Quinapril Tablets to the patient (consumer/user) level due to the presence of a nitrosamine impurity, N-Nitroso-Quinapril, observed in recent testing above the Acceptable Daily Intake (ADI) level. To date, Lupin has received no reports of illness that appear to relate to this issue."
Could A Dose of Carcinogens Cause Cancer?
We always love it when a drug company reports that it:
"…has no reports of illness that appear to relate to this issue."
If someone develops cancer while taking a blood pressure medicine like valsartan or quinapril, how likely are they to report their cancer to the drug company?
Proving that a particular cancer is related to a medication would be extremely difficult. Remember, it can take years, if not decades, for cancer to develop. Most people do not think they are swallowing a dose of carcinogens with their morning pills.
Here is the "Company Announcement" on the FDA's website:
"Nitrosamines are common in water and foods, including cured and grilled meats, dairy products and vegetables. Everyone is exposed to some level of nitrosamines. These impurities may increase the risk of cancer if people are exposed to them above acceptable levels over long periods of time."
Nitrosamines and Medications:
Nitrosamines are suspected carcinogens that have been detected in a number of other blood pressure medications previously. The brand-name manufacturer Pfizer recalled its version of quinapril, called Accupril, earlier this year. It had detected N-nitroso-quinapril in the tablets.
"Pfizer is voluntarily recalling five (5) lots of Accupril (Quinapril HCl) tablets distributed by Pfizer to the patient (consumer/user) level due to the presence of a nitrosamine, N-nitroso-quinapril, observed in recent testing above the Acceptable Daily Intake (ADI) level."
That is the same compound that led Lupin to recall its 20 and 40 mg tablets.
A Dose of Carcinogens In Other Products:
Last fall, Aurobindo Pharma USA also recalled two lots of quinapril and hydrochlorothiazide as a result of contamination with the same nitrosamine impurity.
"October 24, 2022– East Windsor, New Jersey, Aurobindo Pharma USA, Inc. has initiated a voluntary recall of two (2) lots (refer table below) of Quinapril and Hydrochlorothiazide Tablets USP 20mg / 12.5mg, to the consumer level from the US market due to presence of Nitrosamine Drug Substance Related Impurity (NDSRI), N-Nitroso-Quinapril above the proposed interim limit."
Brand AND Generic Companies:
We would like to point out that both Aurobindo and Lupin are generic drug companies. Aurobindo has headquarters in Hyderabad, India. Aurobindo Pharma USA is located in East Windsor, NJ.
Lupin Limited is based in Mumbai, India. Its US headquarters are in Baltimore, Maryland.
Pfizer's branded product of quinapril is Accupril. As with the generic recalls, there was a dose of carcinogens in some lots of Accupril and Accuretic (quinapril plus hydrochlorothiazide).
Where Else Has There Been A Dose of Carcinogens with Medications:
Over the last several years, FDA has noted nitrosamine contamination in a surprisingly long list of medications. The agency discusses the problem at this link.
Some of the drugs that have previously been reported to have nitrosamine contaminants include:
Irbesartan
Losartan
Metformin
Nizatidine
Orphenadrine citrate
Quinapril (Accupril)
Ranitidine (Zantac)
Rifampin
Rifapentine
Valsartan
Varenicline (Chantix)
It is entirely possible that all these products are now "pure." We list them because we find it shocking that so many popular pharmaceuticals at one time had a dose of carcinogens along with the active ingredient.
When you read that several lots have been recalled, that does not mean a few pills. One lot can have thousands or even hundreds of thousands of pills. We have been disappointed that the FDA has not been more forthcoming in listing how many pills have been recalled.
How Would You Know If Your Pills Are Contaminated?
We have written about a dirty little secret about drug recalls. You would think in our highly technological world, your pharmacy would immediately be notified if there were a dose of carcinogens in a particular product.
More to the point, however, you would think that your pharmacy would immediately leap into action and notify you by text, phone call or email that your medicine could be contaminated. You would be offered the opportunity to trade in your old pills for new uncontaminated ones.
Sorry; it rarely, if ever, works that way. We have written about this scandal several times. Here is just one article:
Drug Labels Inadequate for Metformin Drug Recalls
What Do You Think?
We would love to get your feedback about a dose of carcinogens in medications. We frequently hear the refrain that "everything causes cancer. Nothing to worry about!
Do you believe that? Is this a tempest in a teapot or do you think the FDA should do a better job protecting the public from contaminated drugs? Share your thoughts in the comment section below.