You may not have thought much about long illness, but chances are you know someone who is suffering with one. The CDC estimates that some chronic condition afflicts as many as one in six American adults. That could be more than 130 million people.
What counts as a long illness? Now, as experts declare that the COVID-19 pandemic is no longer a global health emergency, you might think of long COVID. Add heart disease and cancer, and you have covered a large number of people. Arthritis, chronic kidney disease, emphysema and diabetes affect even more. There are also some conditions that are controversial because the medical profession has not recognized them officially–post-polio syndrome, chronic Lyme disease, and chronic fatigue syndrome/myalgic encephalomyelitis (CFS/ME).
What Is the Problem with Long Illness?
You may have noticed that doctors treat some persistent conditions with a range of accepted modalities. They prescribe specific drugs for heart disease or arthritis and dialysis for chronic kidney disease. Unfortunately, though, health care practitioners don't have good treatments for problems like dementia, CFS/ME or chronic Lyme disease. They may not even know precisely how to diagnose these conditions. When it comes to treatment, one size does not fit all. Long COVID has shown us that patients may need many different types of support for all the differing symptoms they suffer.
Integrative Medicine for Long Illness:
Our expert guest, Dr. Meghan Jobson, knows long illness from the inside out. She has a background in research as a neuroscientist as well as in internal medicine. Even more to the point, she herself is living with a long illness. She has found that exercise and movement as well as nutrition and dietary supplements may help her patients as much as prescription medications. Acupuncture or Ayurvedic medicine may aid others. When dealing with long illness, a personalized approach to care is essential.
Physical and Psychological Symptoms:
When healthcare providers cannot diagnose a condition, they may suspect that the patient is suffering from psychological problems. For a patient, hearing that your condition is psychosomatic feels invalidating. Yet the doctor or PA may not be completely mistaken. In some conditions, physical and psychological symptoms such as anxiety or depression are intimately interconnected.
The Importance of Attitude in Managing Long Illness:
People may adopt several different attitudes in the course of a long-lasting condition. Initially, patients seeking a diagnosis for mysterious symptoms (or getting a new and unwelcome diagnosis) will feel engulfed or overwhelmed. They may feel that their health problems have taken over their lives. This is a difficult position for coping with long illness.
Not uncommonly, people will try to deny their symptoms and/or their diagnosis. It's easy to understand why patients might want to reject their illness, but this attitude can lead to complications later. Friends and family members may also find this approach challenging.
If people can manage to accept the reality of their persistent health challenges, they will be better able to seek treatments that can help. These may be conventional or complementary medical approaches or they may involve practices such as journaling or participating in support groups.
Beyond acceptance, some people are able to adapt to their situation. While in most cases, they would not have chosen it, they may perceive ways in which coping and adaptation have made their lives richer.
This Week's Guest:
Meghan Jobson, MD, PhD, is an internist with specialized training in integrative and palliative medicine. She is also a neuroscientist and a practicing movement instructor. Dr. Jobson has a personal connection to this work, as a person who survives and thrives with a chronic long illness. In her clinical work she combines her diverse training in exercise and movement, nutrition, conventional medicine, neuroscience, and integrative medicine. With these interwoven techniques, she creates custom approaches to improving and maintaining the quality of life of her patients. Dr. Jobson, with Juliet Morgan, MD, is the author of Long Illness: A Practical Guide to Surviving, Healing, and Thriving. The photo of Dr. Jobson is by Soleil Konkel.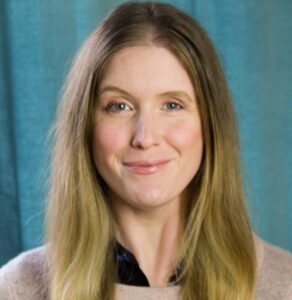 Listen to the Podcast:
The podcast of this program will be available Monday, May 22, 2023, after broadcast on May 20. You can stream the show from this site and download the podcast for free.