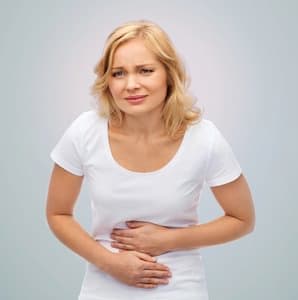 We know you are getting weary of reading about serious side effects linked to proton pump inhibitors (PPIs). They are among the most popular drugs in the pharmacy. They include dexlansoprazole, esomeprazole, lansoprazole, omeprazole, pantoprazole and rabeprazole. OK, you probably don't recognize those tongue twisters. But the brand names are familiar: Aciphex, Dexilant, Nexium, Prevacid, Prilosec and Protonix. There's a new PPI complication to add to the list of possible adverse reactions: liver cancer.
Another PPI Complication:
Proton pump inhibitors are powerful acid-suppressing drugs. They are widely used to treat a range of digestive problems: gastroesophageal reflux disease (GERD), heartburn, indigestion, acid reflux, stomach ulcers and to counteract NSAID irritation of the stomach lining.
Doctors don't usually think of PPIs as having serious side effects. The FDA considers drugs like Nexium, Prilosec and Prevacid so safe that the manufacturers are allowed to sell them over the counter. No doctor necessary!
PPI Side Effects:
There is a growing list of adverse reactions associated with proton pump inhibitors. Many were not known when these drugs were first introduced. They include:
Kidney disease
Infections (C. diff, pneumonia)
Nutrient malabsorption (magnesium, calcium, zinc, vitamin B12)
Weakened bones (osteopenia, osteoporosis, fractures)
Heart attacks (vascular calcification)
Dementia (Alzheimer disease)
Blood disorders (iron deficiency anemia, thrombocytopenia)
Disturbances in the ecology of the gut (microbiome)
Liver inflammation (liver disease)
You can learn more about these serious concerns at this link.
A new PPI Complication: Liver Cancer
A recent analysis of data from two large studies suggests that PPI use is linked to liver cancer (Alimentary Pharmacology and Therapeutics, July, 2018). Liver cancer is frequently deadly, and rates have been increasing sharply in both the US and the UK (World Journal of Gastroenterology, Feb. 14, 2014; Gastroenterology, March, 2017).
The scientists did a case control studying comparing people with liver cancer to others who were healthy. They also reviewed data from a prospective cohort trial. People who used PPIs were about twice as likely to be diagnosed with liver cancer. The researchers write:
"Using data from two large population-based studies which differed in design (case-control vs prospective cohort) and method of exposure ascertainment (self-report vs prescription records), we found a consistent association between PPI use and liver cancer risk."
They caution, however, that their analysis does NOT prove a cause-and-effect relationship.
Possible Mechanisms:
The authors offer some possible reasons for this PPI complication:
"The cause of the observed increased risk of liver cancer with PPIs use is unknown. If real, our findings are consistent with an experimental study which showed that PPIs can promote liver tumors in rats. Various potentially harmful mechanisms of PPIs have been proposed. In particular, long-term PPIs use can lead to hypergastrinemia which has been shown to have a carcinogenic effect, particularly on liver cells. Also PPIs reduce gastric acid secretion increasing the survival of various microbes in the stomach. The resulting bacterial over-growth could greatly contribute to the transformation of primary bile acid in the intestine to secondary bile acid and has been shown to impact upon the liver exacerbating various liver diseases in mice."
The authors hasten to point out that the association between PPIs and liver cancer needs to be confirmed by other research. They go on to say:
"However, the widespread use of PPIs, and particularly their use without clear indication, and the high mortality of liver cancer highlight the need for further research."
We doubt that pharmaceutical companies are lining up to perform such research. The FDA is not likely to require it. After all, the FDA has clearly signaled that PPIs are so super safe that they can be used without medical oversight. The agency hates to admit it might have made a mistake. That leaves the funding for such research up to governments. It remains to be seen whether the NIH will sponsor this kind of expensive study.
In the meantime, we caution patients to use PPIs only as intended. The label on OTC products like Nexium 24HR is quite clear:
Directions:
• adults 18 years of age and older
• this product is to be used once a day (every 24 hours), every day for 14 days
• may take 1 to 4 days for full effect
14-Day Course of Treatment
swallow 1 capsule with a glass of water before eating in the morning
take every day for 14 days
do not take more than 1 capsule a day
swallow whole. Do not crush or chew capsules.
do not use for more than 14 days unless directed by your doctor
Repeated 14-Day Courses (if needed)
you may repeat a 14-day course every 4 months
do not take for more than 14 days or more often than every 4 months unless directed by a doctor
Share your own thoughts about this new PPI complication in the comment section below.