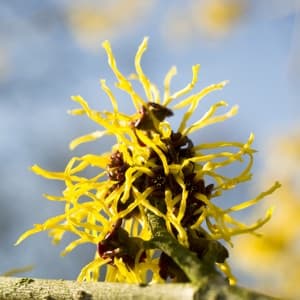 Going outdoors in the summertime for a cookout, game or hike is fun. One downside-it does increase the possibility of encountering a stinging insect such as a bee, yellow jacket or wasp. Over the years people have discovered a number of remedies that can ease the pain of a sting. Some of them go back decades, as this reader recounts:
Q. When I was a baby, a wasp stung me on the eyelid. My parents and grandparents used tobacco for stings, but they couldn't put that on a baby's eyelid.
So they rushed me to the doctor. He took one look at me and said, "Apply chilled witch hazel." My dad used witch hazel after shaving, so they put a bottle in the icebox and daubed some on my eyelid to make me stop crying.
I am an old woman now, and I still keep a bottle of witch hazel in the refrigerator door. It is wonderful for bee or wasp stings or mosquito bites.
A. We have been collecting bee sting remedies for decades, but this is the first time we have ever heard of using witch hazel on a sting. Witch hazel extract (Hamamelis virginiana) has anti-inflammatory properties, which could help explain why its soothing effect.
Remedies for Stings
Other home remedies that have been used for easing stings include papain, an enzyme from the papaya fruit that breaks down protein in the venom. Papain is an active ingredient in meat tenderizer. People frequently mix meat tenderizer such as Adolph's with a bit of water to form a paste that can be applied to the area of the sting.
Many people also report success applying the freshly cut surface of an onion to the sting. This too contains enzymes to counteract the effects of the venom, as we learned years ago from chemist Eric Block, PhD.